Bottom Line: Ravi Sinha traces the emergence of Thane from alternative location to attractive destination in the las three decades.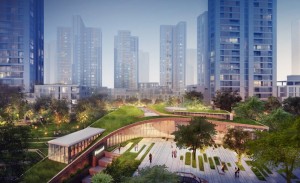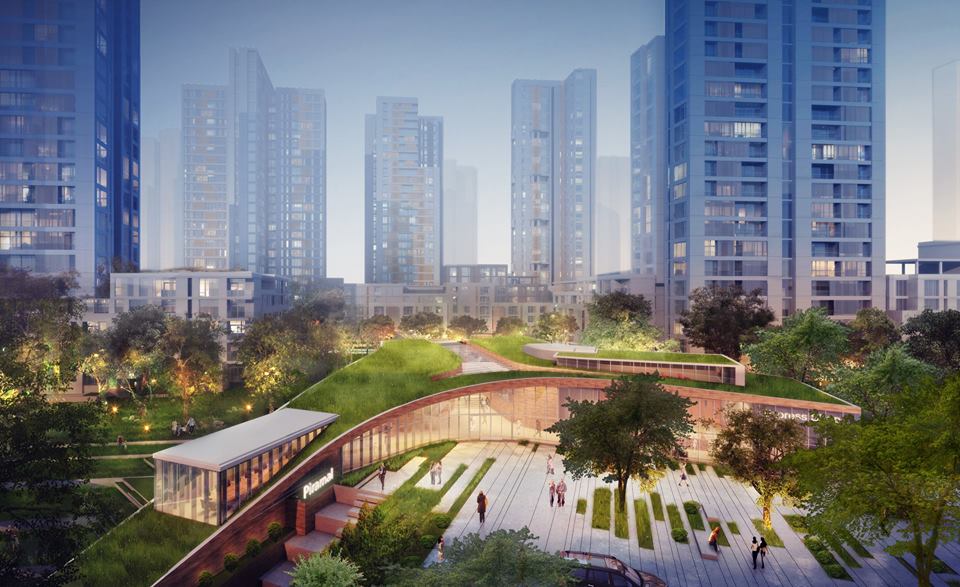 It was more than three decades back that Rameshwar Patil had a plot of land in Thane. This ancestral piece of land had no value as the family had moved ahead of its agricultural past. So, when a builder approached him to buy out Gurung took it as a God send opportunity and did not even bargain for better price than what was being offered.
Post the sale of the land, this retired government employee moved to Canada to live with his son. Now that the family is planning to shift back to Mumbai, phone calls to some acquaintances and brokers in Mumbai took him completely surprised him. It is not just the recommended location of Thane that was unbelievable but also the price point of INR 10 million (1 crore) that baffled him.
"I could not believe the fact that Thane could be that happening place now with that kind of cost. So, I recently visited over there to get surprised with the developments in the district. It is no more like a Marathi close-knit community, but a truly global destination where people from across the country are living and working. Today, in hindsight I repent for not having that kind of vision while selling my piece of land," says this old habitant of Thane.
However, unlike this old Thanekar, those who have lived over there during these three decades are not surprised with the fact that Thane has evolved as a global destination. As a matter of fact, such is the quest for living in this once-deserted sleepy hamlet that as per the Census of 2011, Thane was the most populous district in the country with 11,060,148 inhabitants. Even after the district was split in August 2014 into two parts, with the creation of Palghar district, the Census population remained at 8,070,032.
It is not that Thane has surprised only the old timers. Even among the present generation, very few could see the emergence of the destination that was initially ridiculed as the bed room of Mumbai's blue-collared working class.
Take the case of Mohan Patwari, a Mumbai-based trader who had bought a 2BHK apartment in Thane in 2002. It was an investment meant for his post retirement days and the choice of Thane was largely goaded due to price point. He recalls, how difficult it was to even get a tenant in this market with connectivity bottlenecks.
"I had to keep my apartment vacant for quite some time as it was mostly factory workers who would come forward as tenants, with meagre rentals to offer and poor maintenance of the apartment expected. However, in the next 5 years the place transformed beyond my imagination. Now I myself live here and with wider roads, better infrastructure and master planning connectivity is not the issue anymore. As a matter of fact, its connectivity to the western cities of Surat and Ahmadabad that are key industrial cities is only proving to be icing on the cake," says Patwari.
Thane three decades back: Agriculture-based economy, Marathi population with ancestral homes, Infrastructure & connectivity bottlenecks 

Thane two decades back: Real estate developments, residential zone of low-budged blue collared work force, improvement in infrastructure  

Thane one decade back: Excellent infrastructure & connectivity, mid to high segment real estate, improving social infrastructure, Location established 

Thane in last one decade: Corporate sector moving, job creation & business opportunities, malls & multiplexes, Desirable destination 
Those who have lived here over the last three decades maintain that the market has never been the same with improvement in infrastructure & connectivity.  Today, Thane is well connected to the Eastern and Western Suburbs of Mumbai through the Central Railway. Furthermore, the location is also adding to its attraction quotient with good quality life and standard of living.
"Development of infrastructure such as the Santacruz-Chembur link road and other such projects have reduced the travel time between Thane-Mumbai and Thane and Navi Mumbai to 25 minutes from the earlier 40-45-minutes, making travel between the two cities very convenient," admits Subhash Nagpal, who travels to work daily from Thane to Mumbai.
In the last decade the large MNCs and businesses are increasingly setting up base here along with the manufacturing sector. As a result, the location is no more just a residential destination and now these companies also provide employment and are catalyst to the holistic growth of the region.
The analysts in this part of the world maintain that the corporate sector has started realizing the advantages of shifting base in this market. There is a perception shift towards Thane in the last two decades. Today, Thane is the new-found interest for established corporate giants such as Tata Motors, Abbott Healthcare, Reliance Retail, Kotak and various other IT/ITeS companies who are otherwise not finding walk-to-work space in the city of Mumbai.
As a result, the old timers living in Thane feel that their address is no more the extended suburban area of Mumbai. On the contrary, now the emerging reality is that Thane has gained the reputation of a district. Less congestion, better infrastructure, lower cost of living and lush green ecosystem with a number of water bodies and reality of walk-to-work have made Thane an excellent place to live in.
"When the big builders from Mumbai saw an opportunity in Thane and started developing integrated townships in early 2000, I had my apprehensions that the city would soon turn into another green-deprived zone. However, even today despite of two decades of organized real estate development in this market, it is by far the greenest zone in and around Mumbai," says Ratna Soloman, a school teacher in Thane.
In the last around two decades the emergence of malls, multiplexes, art galleries and amusement parks and entertainment destinations has made Thane go northwards in livability index of its residents.