Bottom Line: Faster implementation and collective effort is the key to success in Bengaluru's infrastructure supporting real estate development, says a Colliers Research.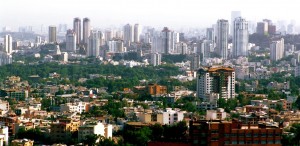 Bengaluru absorbs about 13-14 million sq ft of commercial office space every year, which is approximately one third of the total space leased in India. As per Colliers Research, the trend is likely to continue in the coming years.
The data analysis reveals that about 26 million sq ft of Grade A office buildings are under various stages of construction in the city which will completed by 2020. Most of this upcoming supply is concentrated in Outer Ring Road (ORR), which is a major commercial hub in Bengaluru.
"As on today, within ORR and Whitefield, the commercial office space stock accounts for approximately 78% of Grade A stock in Bengaluru. With infrastructure projects like the ORR metro line, and planned road improvement projects in and around these areas; the market is likely to remain bullish with respect to overall office space absorption in next 2-3 years, driven by IT-ITeS, followed by Engineering & Manufacturing and BFSI sectors. However, with more office supply coming in these markets, the pressure on infrastructure and support sectors is to increase multi-fold," says Ritesh Sachdev, Senior Executive Director, Occupier Services, Colliers International India.
Bengaluru being a host to the largest share of technology start-ups (26%) in India, is the testing ground for co-working spaces and has always invited new occupiers, such as Capiot, InnerChef, Knowlarity, Monkey Box, Artifact Design, and many others. Moreover, the residential market is also developing to support the vast commercial development.
The story is good as far as the real estate development of the city is concerned, however, the unwelcome news is that the city's infrastructure is unable to keep pace with the vast real estate development.
Bengaluru has seen an increase of 47% in population during the last decade (2001-2011) and the vehicle population growth rate is even higher than the population growth rate. The state government has started various initiatives and is going in the right direction to solve the infrastructure issues; Namma Metro being one of the initiatives. Phase 1 of the project connecting Nagasandra to Puttenahalli (Green line i.e North-South) and Mysore Road to Bayapanahalli (Purple line i.e East- West) corridors have been completed. Phase 2A, connecting Mysore Road to Challegatta near Kengeri and Yelachenahalli to Anjanapura is set to be completed by December 2018. This will push the demand in micromarkets such as Mysore Road and Bannerghatta Road.
Further extension of Phase 2 includes stretch between Silk Board and K.R Puram which is set to be completed by 2020. This will further boost demand in ORR accounting for 75% of the total leasing activity in Q3 2017.
Construction of underpass and widening of flyover along ORR at Hebbal Junction will improve commute time within the city's major employment hubs. The National Highway Authority has also notified land for widening of NH 209 (948) till Kanakapura. With good accessibility to other parts of the city, these micromarkets are expected to improve further.
Although the government has started taking initiatives, the pace of development is slow. In our opinion, the government should also look at making the city sustainable to natural calamities. The time and again flooding of the city, brings the city to its knees. Along with the introduction of new infrastructure projects, the government should also focus on retrofitting the existing infrastructure.
According to Colliers Research following initiatives can be undertaken at three levels: 

One, at the citizen's level, where they are imparted civic sense to follow the set rules of transportation like following the signals, crossing at footpaths, etc. This will ease the flow of traffic to a certain extent. 

The second initiative should be in identifying and implementing key infrastructure projects at a faster pace to improve the quality of living, to make Bengaluru a world class city. We believe that occupiers, investors along with the developers should make an effort to pressurise the government for the same. 

Bengaluru requires a comprehensive integrated sustainable public transport system like London and Singapore. Widening the road itself might not be the optimum solution for the problem. Efforts by all involved stakeholders, from citizens to governing bodies should work towards achieving a common goal, that is making Bengaluru uphold its name of Silicon Valley. 
Colliers Research says the infrastructure planned along commercial hubs such as ORR is likely to provide impetus to the real estate sector in ORR and nearby micromarkets, such as K.R. Puram and Hebbal. However, development of office assets without timely completion of infrastructure will leave the city in a chaotic state and may impact the office market adversely.