Track2Realty gets an insight of the professional journey of Bijay Agarwal, Managing Director, Salarpuria Sattvawhose brand has made entry into the elite list of top brands now. The media shy and low profile business leader did not have the luxury of inheriting a legacy, and yet he has built a brand brick by brick.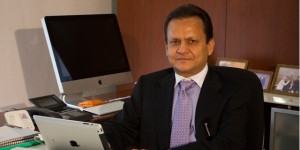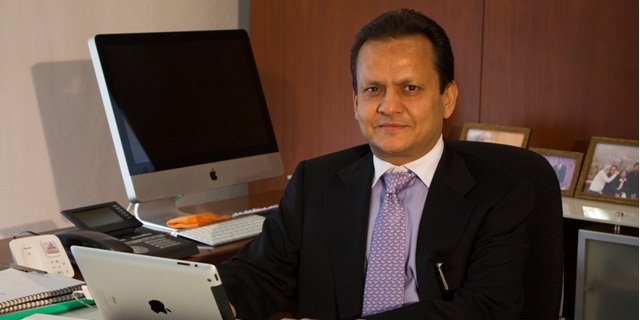 It was the stroke of destiny that landed Bijay Agarwal into the world of real estate. He himself admits that he was lucky to be mentored by a friend, philosopher and guide, Late GD Salarpuria.
However, the success story of one of the most promising brand has been a saga of his own grit, determination and hard work. His entrepreneurial journey with Salarpuria started in 1989 at Kolkata to complete a half constructed building which was funded by Salarpuria.
He came from Kolkata to Bangalore in 1993 to set up the Salarpuria Group's construction business. But he believes that he was destined to be in this business. The business leader still carries the gratitude to point out that he was fortunate to be mentored by the best professional, Late Mr Salarpuria, in the industry which has goaded him to be where he is today.
Top 5 business mantra

Have strong knowledge and research capability 

Be strategy and goal oriented

Effective People management 

Encash opportunities at the right time

Customer focus & continuous efforts to deliver the best  

Stepping stones 
In 1989 when a young Bijay joined the industry, the business eco system was not what it is today. He recalls how during those days land had no value. Even construction of two lakh to three lakh sq ft was considered huge.
But today he has conveniently converted few lakhs to a few millions where volumes and spaces have increased manifold. He recalls during that time country had no great vision for the industry but it has drastically changed now with Indian being one of the fastest growing markets of real estate in the world.
Did he ever feel like this multi-scale of business and demands would compromise personal life/freedom? "When one moves up in the professional life, it somewhere squeezes the personal time. But it depends on the individual's time management skills and how he manages to balance both aspects of his life.
The new challenges in the professional sphere are bound to take lot of one's time which will eat into your personal life. It is imperative to strike a balance between both aspects. Neither one is more important than the other," says Bijay.
Not being a second generation with a brand legacy has not been a burden for him. It rather proved to be a blessing that he had no baggage of past. He never had the need to change the brand philosophy because he could shape the brand as per his principles of on trust, transparency and customer satisfaction. He has been part of the company since Salarpuria Sattva's foray into the real estate and made the brand brick by brick.
It's my choice

Your role model: My mentor, Late Mr. GD Salarpuria

Biggest lesson: A penny saved is a penny earned  – A bank loan is always a liability, don't ever treat it as an asset

Your favorite real estate market: Bangalore and Hyderabad

On thing you dislike about real estate: Approval process 
Turning point
Bijay always believes in growth and is not satisfied with what he achieved in the past. When he started the organisation, the primary focus was on commercial space. With time he noticed that there was a lot of potential in the residential sector as well.
Once he capitalized opportunities in both the segment, he noticed immense potential in other sectors beyond real estate. This led to forming the Sattva Group to diversify into other businesses.
In 2008 he diversified into Aero Ancillaries. In 2010 he added education – The Greenwood International School along with Sattva –e Technology and Warehousing.
"The year 1989 proved to be the turning point of my life with an entry into the construction business from finance. The second turning point was moving to Bangalore in 1993 and heading Salarpuria. The boom in India's IT/ITeS sector and volume of the same increasing ten fold was the third turning point in my life," says Bijay.
Today, Salarpuria Sattva is credited to be the first company in Bangalore to start the trend of technology software parks with GR Tech Park in Whitefield. It was much before the boom of the IT/ITeS sector and the trend continues with Salarpuria Sattva developing more of innovative parks.
How would he like to position as a brand? Bijay is quick to figure out his market differentiator when he says, "We would like to be known as a brand which understands the needs of our customers and delivers these as customized needs. We are equally strong in both commercial and residential segments. In the last few years, the core focus has again shifted to the commercial sector with the increase in office space."
Open letter to stakeholders 

Bangalore has been exceptionally transparent and in terms of the quality of construction it is far better than rest of the country. Across the country if all the real estate developers deliver what they promise and on time, the sector's image will drastically improve. Another suggestion is to maintain financial discipline. Think of your cash flow at least one year in advance, that is the true success of a real estate company 
Innovation quotient
At a time when Bangalore was just opening up to being the IT Hub of the country, Salarpuria Sattva Group had already established a software IT Park in now what is known as the IT Hub of Bangalore. GR Tech Park was established in 2005.
"Surpassing this landmark project of ours is the Knowledge City in Hyderabad which is currently under construction. We look at delivering this astounding commercial property of 12 million sq ft by 2020 in phases," he adds.
The 90's was a time when world economies were opening up and initiation of globalization was at its peak.  When MNCs began pouring into India, only few developers had the capacity and capability to provide international standards to discerning customers.
The changing scenario helped Bijay approach construction and development with innovative, futuristic ideas and maintain the highest international standards.
"We have been one of the earliest builders to transform the skyline of Bangalore, providing residential homes, IT Parks, retail and corporate office spaces, paving the way for international businesses to set up shop. The Group is headquartered in Bangalore and has significant presence in Hyderabad, Kolkata, Pune, Coimbatore, Jaipur, Goa, Vizag and Vadodara," says Agarwal.
In the quest for growth and innovation the visionary leader has been conscious of the fact that the fundamentals of the business has to always remain the same.
Unlike many other large size developers who forayed into non-core areas of expertise and failed, this man is well grounded in branching out. The company might have diversified business and tried hand in other verticals like education to grow faster but the core business is real estate.
Your short-term and long-term goals 

My short term goal is to expand the business across India and have a holistic presence in the country across both residential and commercial sectors. In the long-term, my goal is to emerge as the most trusted brand nationally  
Business lessons learnt
When Salarpuria was set up as a new entity he was conscious of the constant need of micro-management by the promoter himself so that the business is established. However, along the journey it has carefully moved and streamlined to process of monitored delegation. Today, One of the major USPs of the company is quality, timely delivery and offering value to customers.
As a matter of fact, Bijay Agarwal believes that it is his motto of customer satisfaction that is driving the business. He strongly believes in promising less and delivering more to create the 'WOW' factor for the customers. This principle is what Salarpuria Sattva is built on.
"The reason we are a highly visible and 'preferred brand' is that the Group's credentials are reflected in the recognition and acclamation by ICRA, through Moody's and CRISIL, through Standard & Poor as an "A" Stable Rated Company for the last ten years. Very few builders in India share this enviable tag. This is an indicator of our strong financial position," says the proud business leader.
And he is not exaggerating this. The fact is that today International Investment Funds as well as all leading banks are happy to do business with Salarpuria Sattva. They have recently partnered with Blackstone and Apollo Asia funds for the development of properties in Hyderabad, Bangalore and Vadodara. He believes the success of his business is financial discipline.
Besides this, the company is ISO 9001, 14001 and 18001 Certified. As a founding member of IGBC (Institution for Green Building Certification), the company is committed to the environment and follows stringent green measures in all aspects of the building process.
"Starting off at 20,000 sq ft and standing today at 22 million sq ft behind us, 30 million under construction and about 22 million at the drawing board, I would say this has been our major achievement. We have been one of the early entrants for developing the IT software tech parks in the IT Hub of India. Our biggest differentiator is, of course, the trust that we have built and continue to strengthen over time with timely delivery," says Agarwal.
Building trust often sounds deceptively simple. Bijay Agarwal nevertheless has earned it the hard way through unfailing dedication and an unwavering focus on quality, reliability and timely delivery. With over 27 years and 22 million sq ft behind him, trust has been earned out of many cornerstones that goes into building it – global quality, reliability, consistency, innovation and stability.
What the world doesn't know about Bijay Agarwal?

I am easily approachable; just one phone call away 
Future calling
Salarpuria Sattva is today present in Bangalore, Hyderabad, Kolkata, Pune, Coimbatore, Goa, Jaipur, Vizag and Vadodara. Bijay is still not satisfied and aims to grow further and be present in more cities of India. He nevertheless admits that the industry is challenging when it comes to innovation. He is hence always looking at maximizing the value for the customers.
He is conscious of the fact that today's homebuyers have evolved a lot; they are well aware about requirements and know exactly what they are looking for. Before making a decision they do a thorough research and hence they can't be swayed by flashy offers or sheer brand name. Trust and track record are very important factor for the consumers.
"I believe any developer who keeps his promise of quality or timely delivery or lesser rates, to the customers and keeps those promises, will command better premium in the future. I am pretty clear that I have to inculcate & strengthen brand loyalty among the employees, channel partners, other stakeholders, as well as among the buyers. This can be done through transparency and trust across all levels and verticals," he says.
The business leader of Salarpuria Sattva strongly follows a flat organizational structure. He has to his credit a great work culture with an approachable management. This has in turn promoted loyalty with employees going back as old as the company.
He believes in maintaining a family like relationship with employees. That said, his biggest asset is the trust of the customers as he feels delivery, quality and transparency is much needed for the overall image makeover of the sector.