By: Anuj Puri, Chairman and Country Head, JLL India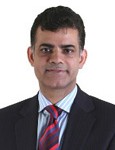 Several amendments to the Real Estate (Regulation and Development) Bill, 2015, suggested by the select committee of Rajya Sabha, have now been accepted by the Union Cabinet. This is a major step towards introducing the amended bill in the Rajya Sabha. The bill will bring in much-needed transparency and accountability in the real estate sector.
It will create a much-needed consumer right protection umbrella for buyers of real estate, thereby increasing consumer confidence as well as creating lasting developer brands strong on quality and timely delivery of their projects.
Although there will be strict punishment for developers under this bill, the relevant government agencies and approval processes have not been brought under its ambit. Without achieving single-window clearance, there may be cases where bona-fide delays by developers may still result in an unfavourable penalty on the developer community.
Without ensuring that the approval process is not delayed by civic agencies' inaction or bringing in single-window clearance, the regulator may inadvertently add another layer to the longer processes already delaying projects.
The government has indicated that it will streamline the approvals' process and finally move towards a 'single-window clearance' system. This, in conjunction with the regulator, will provide a positive impetus towards achieving the housing dream while ensuring a level-playing field for developers and buyers.
However, given the quantum of projects that the state regulator will have to cover now – due to norms on size of projects having been relaxed further from 1,000 sqm to 500 sqm – the onus on the state regulator will be huge, particularly for realty-heavy states like Maharashtra, Karnataka, etc. In such a scenario, the regulator could operate through a hub-and-spoke model, with separate districts having a dedicated branch.
The major amendments okayed by the Union Cabinet now include:
       The money collected from buyers is to be deposited within 15 days. It is to be maintained in an escrow amount, which will be 70% of the construction cost, and is meant to be used only for the specific project.

        The term of imprisonment of three years recommended by the government has been upheld for all contraventions and even in cases where the developer does not abide by the decision of the appellate tribunal imprisonment has been recommended.

         The bill will be applicable on commercial or residential properties which are more than 500 sqm in size or have eight flats or more.

        Carpet area has now been defined as the net usable area

        All financial statements have to be audited within six months of financial year closure by a practicing chartered accountant.

        The interest payable by defaulting parties (developer or buyer) has been brought at par for both in case of default by either.

 
The bill will have far-reaching positive consequences for the sector in terms of its operating procedures as also create a comprehensive consumer redressal mechanism. Overall though, the real estate industry is waiting with bated breath for the Rajya Sabha to finally pass this bill. It will prove to be a year-end bonus by the government to the struggling sector.
Reputed developers who have been following financial best practices and corporate governance have welcomed the move. At best, they may have differences of opinion as far as certain nuances are concerned.