Bottom Line: Post RERA the compelling need to reduce the construction timelines is goading the developers to advances technologies. Ravi Sinha takes a look.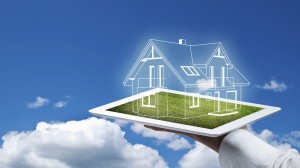 On the face value it sounded like a marketing gimmick when a Mumbai-based developer recently announced at the launch of project that they will give the possession within the next 21 months or apartment will be given free. However, the developer had a sound game plan in mind and on being probed they revealed that they are using a specific technology that enables them to deliver the project in such a short time.
It is today not the case with only one developer that is confident of timely delivery with the use of high-end technology. A Karnataka-based infrastructure company has recently delivered one lakh sq feet factory-built residential complex designed and constructed in a record nine months. As a matter of fact, the project was fully pre-fabricated, inclusive all MEP (Mechanical, Electrical & Plumbing), sanitary ware, tiling and fittings.
Technology is a great enabler that is today helping to reduce the construction timelines, cost of construction & optimise land competence. Pre-cast construction methods such as Alu-form and Waffle Crete technology and new construction materials such as Autoclaved Aerated Lightweight Concrete Blocks, fly ash bricks and building blocks made of mud that has been stabilised with cement or lime are alternative technological advancements.
Technology that reduces construction timelines

Pre-cast methods such as Alu-form and Waffle Crete technology

MIVAN technology with an Aluminium wall – formwork

New construction materials such as Autoclaved Aerated Lightweight Concrete Blocks, fly ash bricks and building blocks made of mud
Technology is enabling the developers to reduce the timelines with fast-paced, repetitive manufacturing technology, either Pre-fab or MIVAN aluminium shuttering cast in situ technology.
Raghu Balan, Executive Vice President, Quality, Safety & Technology, SOBHA Ltd. says the constantly evolving customer requirements, increasing construction costs and competition have paved way for various cutting-edge technologies in the realty sector. The most prominent of these is the precast technology which has been put to good use by setting up one of the largest precast factories within the project site for easy transportation and overall control.
"It is one of the most modern and contemporary methods of construction that uses reusable moulds to cast the concrete. Precast concrete is highly versatile and is available in a vast variety of different sizes, functions, finishes and colours, according to the requirements. From quality to uniformity in design to construction strength, to safety and sustainability, precast concrete ensures a longer life span for a given construction project. More importantly, it helps reduce construction time and enables us to meet project timelines," says Balan.
Ashish R Puravankara, Managing Director of Puravankara Ltd. points out that the market has upgraded from conventional shuttering to use a formwork system called 'MIVAN.' This technology is essentially an Aluminium wall – formwork; This technology is being used for superstructures and engineered doors on the projects, and it has greatly helped in ensuring the development, which is as seamless as possible during the delivery of a quality product.
"These casts are produced in a factory/project sites, under highly specific conditions about the quality of the product; making this method extremely superior and reliable which thereby reduces timelines. Of course, there will be external factors that will play a role in the total life cycle like location, but the efficiencies brought in by technology have overall crashed timelines," says Puravankara.
Analysts point out that post RERA it is only technology that can not only reduce the construction timelines but can also aid the creation of affordable housing in the design aspect. It is well established fact that most of the budget homes projects in cities like Delhi, Mumbai, Pune and Bangalore are not designed for optimal and maximised use of the available spaces.
Technology is today also keeping check over wasted space & excessive loading of built-up area. Designing affordable homes with the help of the latest software-enabled housing design technology can make a big difference.
These technologies give the developers better control over costs and safety due to its uniformity and lower dependence on weather. On average, depending on the scale of the project, precast could help cut construction costs by up to 15% and in the case of MIVAN it would be somewhere around the same.