Bottom Line: First home for staying in and second home for holidaying in goes the conventional wisdom of the property market. And hence, second home (or popularly known as holiday home) is seen as a property investment by those who have enough to splurge without giving any serious thought to affordability.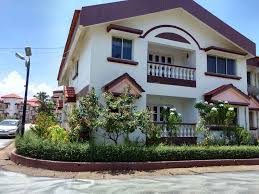 Wait! Before you think that second home is all about living life king size with all the luxury quotient attached, the market realities get you exposed to another rider. Is there any symbiotic relation between second home and affordable home.
There is a growing debate within the realm of second home market as to what is the psychograph of the buyer. Whether they actually go for affordability or location or amenities, or all these factors collectively drive the second home buyers. These are the emerging market realities and till recently the property investment pattern across the country in general and Mumbai in particular suggested that there existed a symbiotic relation between the second home and an affordable home.
Of course, the attraction that lies with the second home and what differentiates it from the first home is still the oft-repeated and clichéd parameter called 'location, location & location'. Having said this, it is also the price point that differentiates the second home from the first home as people invest less in second homes compared to first home.
Analysts tracking the second home market maintain that second homes are usually purchased from an investment perspective or a holiday perspective. They believe affordability is one of the major factors influencing the decision to buy a second home. There are only a few examples where the second home has attracted a sizeable premium and the buyers have gone for the luxury amenities in the second home.
Moreover, most second homes are purchased on the outskirts of the city, where the market rates are usually low; however, when luxury projects outside the city offer the buyer natural open spaces and refined amenities, the cost is naturally driven up. So, it also depends on the profile of the buyer and his standing in the first home market, since affordable second home is a relative term. The ideal locations for second homes are normally close to nature, tourist spots or religious places.
Holiday home drivers

Psychograph of buyers at large suggests more investment with first home than second home

Affordable locations more in demand for second homes

Parameters of second homes changing fast and it is no longer just holiday home

An investment instrument than holiday options

Metro buyers go for open spaces with second home

Second homes also serving as affordable first home for the local buyers 
Pankaj Srivastava, COO of Maitreya Realtors & Construction agrees that there is a symbiotic relation between second homes and affordability since people invest less in second homes compared to first home. According to him, it is the price factor in a city like Mumbai where the first home is quite costly, but then people like to have a second home primarily for the weekend getaway.
"For the middle income group this is all about affordability, but for higher income groups this is not always true as the luxury second homes are equally or more costlier than many of the first homes. The main attractions for such kind of second home are the space – larger homes, open spaces, a swimming pool, a badminton court, a big lawn, gymnasiums and convenience facilities  that offer entertainment and ease of living. These additional features are what differentiate it from the first homes," says Srivastava.
Diipesh Bhagtani, Executive Director, Jaycee Homes believes that location is the first major attraction in the second home followed by the amenities. He believes the buyer may adjust his budgetary parameters depending on the location of his purchase and the amenities being offered to him with the purchase of the second home, especially if he doesn't enjoy these facilities with his first home.
"Second homes are all about luxury and some of the most important elements the buyer will be drawn towards include lush greenery, pollution free open spaces, shopping complexes, entertainment hubs, easy transportation access and the presence of basic amenities (if not luxury amenities). Even a super luxury project can be sold as second home. When something appeals to the buyer and if he can afford it, he will definitely invest. So, whether it is a super luxury project or not, it can be sold as a second home; however, the buyer's decision of investing in a luxury project for a second home depends entirely on his purpose for this second investment. For instance, if the buyer is looking for a vacation home purely for the purpose of leisure, his first choice might be a luxury project," says Bhagtani.
A believer of second homes in the affordable category, Surabhi Arora, Associate Director -|Research with Colliers International maintains that buying residential property is an attractive income investment for many in an era of a volatile stock market and low return in other popular alternative investments such as gold and mutual funds, as property can fetch rental income and has an upside potential for capital appreciation in the long term.
"When choosing a residential property as first property for self-use, selecting a location often depends on considerations like distance from own work place, children's school, native place and social amenities. However, for buying a residential property for investment as second home, the decision is generally based purely on appreciation potential," says Arora.
The debate continues as to whether or not there is a symbiotic relation between the second home and the affordable factor. But what can be vouchsafed is that the price point of the second homes has a co-relation with the location and the amenities. Now whether the second home is also affordable or not depends on the two given factors even though the collective consciousness would like us to believe that since one invests more in the first home hence second home is more or less an affordable option for the buyers at large.
By: Ravi Sinha