Bottom Line: An average homebuyer may be getting hundreds of advice on how to deal with the developers. But that market is relatively small in size compared to the secondary market which is beyond the hands of even developers.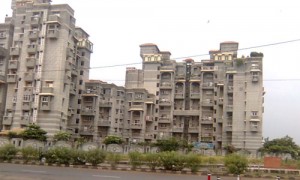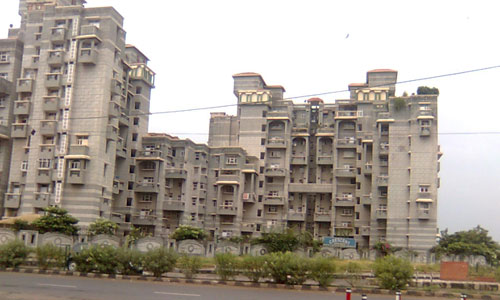 When the then Finance Minister Pranab Mukherjee said there is a cartel of black money in the real estate, he was probably addressing more to the secondary market than the primary market. Can there be any regulation for properties on the resale market where transactions are happening with the mutual consent of the buyer and the seller?
Secondary market attracts a significant number of transactions and as per a rough estimate nearly two third home buyers get an apartment in the secondary market.
The recent Supreme Court ruling on the general Power of Attorneys (POA) is the only step in recent times that promises to check the rampant use of corrupt practices in the secondary property market. Hence, buyer awareness is very important in the secondary market. Though all the checklists needed in the primary market are very much applicable in this market as well, the secondary market home buyers should additionally also inspect the house and verify the condition of plumbing, electrical, woodworks etc.
It would be better if the buyer could get the home inspected by a professional valuer, some of whom are even empanelled with banks and other financial institutions. In addition to inspecting the natural wear and tear they should also check for any structural damages, before purchasing an older home.
Anshul Jain, Managing Director, Cushman & Wakefield India says in case of first sales, the basic selling price is set by the developer for all apartment units and it acts as a benchmark. Any price negotiation may be done based on the level of buyers' interest in the project, current unsold inventory, current market conditions, payment terms, etc.
While in case of secondary market, the asking rate for an individual apartment may just reflect the expectation of the seller and may only be broadly in line with the prevailing market rate. Here, the potential buyer may not have enough comparable properties to arrive at a fair market value.
"Even in cases where more than one apartment units from the same project is on offer, the condition of such units may vary considerably depending on how well it has been maintained. Another factor which influences the price would be the quality of the interior furnishings which can also vary greatly. In addition, legal vetting of the documents are also essential to ensure that the titles are clear and there are no encumbrances on the property, while such risks remain limited in case of first sale from the developer. Hence, purchases from secondary market remain riskier than direct purchases from developers," says Jain.
Furthermore, the cash component in the secondary market is high since the seller usually wants to avoid paying Capital Gains Tax and stamp duty which is a fit case for a regulator in the real estate sector who monitors all the transactions.
Analysts suggest there are some associated advantages and challenges posed by under-construction property or purchasing property from the primary market. Such properties typically tend to spread one's capital outflow and also provide a discount of about 10-25 per cent to a buyer in comparison to a built-up property. However there are several aspects that pose as deterrents to investment in such properties. As buyers do not have any control over the progress of construction, there is no guarantee that they will get possession as indicated at the time of the initial investment.
Consequently, this may affect a buyer's finances considerably, especially in the case of those individuals who have procured a home loan-which is typically the case with most buyers today. As construction gets delayed input costs may rise and this gives way to escalation clauses, consequently buyers end up paying more for the development and more pre-EMI interest on the loan amount.
Also, in the case of those projects which do not have the requisite approvals and plans in place there could be legal constraints which further affect the time and cost outlays of projects and can adversely affect buyers. Even the levy of service tax on under construction property is regarded by several buyers as a disadvantage, considering these charges are passed on by the developer to the consumer.
Also, buyers tend to be heavily penalized and charged high rates of interest of 15-24 per cent per annum for payment delays. In case of forfeitures, on account of default beyond a certain period, interest rates range anywhere between 15 to 20 per cent of the total sale consideration. Developers on the other hand, only pay Rs 5-10 per sq. ft/month as penalty charges, after taking into consideration a grace period for delays. Also, developers tend not to mention any 'possession dates' on allotment letters – keeping contracts 'open-ended' with no specified date mentioned for project completion.
Sachin Sandhir, Global Managing Director – Emerging Business of RICS asserts that in primary market buyers also end up paying a 'holding charge' of INR 5-7 per sq. ft in cases where possession has not been taken on time.  Buyers are further affected by lopsided contracts, as most BBA's (Builder Buyer Agreements) provide developers with the flexibility of effecting suitable (so-called) alterations in the layout plan, as and when found necessary. Such alterations may include change in the area, layout plan, floor, block, number of said flats and increase in the area of the said unit, which in effect raises the total cost for buyers.
"When buying a property from the secondary market, it is extremely helpful to get an idea of the prevailing capital values of listed properties from property portals, which these days are available in abundance. However, consultations with a real estate agent or broker to arrive at an informal price is a relatively simple method to check the availability and compare properties, which is still by-far one of the most popular mediums of information collation used by prospective home buyers," says Sandhir.
However, there are some important aspects that buyers must check before finalizing on their purchase decisions for resale properties, some of which include: 
Registration: checking the registration of property and ensuring that all documents relating to property are available

Establish a clear property title: ensure property is free from disputes and ensure that the purchase is made from the 'real owner' or the person who has the right to sell the property

Building Approvals: While purchasing a resale property, ensure that the building is constructed as per the plans and layout approved by authorities

Ensure that the seller has the certificate of completion, occupancy and NOC (No Objection Certificate) from the respective authorities

Check whether the property is still under mortgage. If so, check on the status of the debt and whether the property has been approved by the authorities for which all taxes and other duties/levies such as stamp duty and registration charges etc. have been duly paid 
If the resale property being purchased is in a registered co-operative/group housing society, some of the additional documentation that will be required includes:
Original share certificate of the Society

Allotment letter from the Society in the name of the buyer

Copy of the lease deed, if executed

Copy of order under the Urban Land ceiling Act

Copy of the building plans sanctioned by the competent authority.

Commencement certificate granted by Corporation/Local Authority

Certificate of the registration of the society

Copy of the bylaws of the society

No-objection certificate (NOC) from the society

Copy of N.A permission for the land from the collector