News Point: The unaudited financial results of Sobha Limited for the quarter ended June 30, 2018, shows PAT (Profit After Tax) has been up by 8.8% at INR 534 million.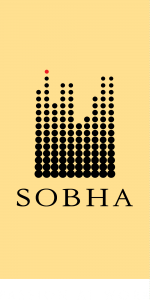 A brief snap shot of the key operational and financial parameters for the quarter are:
Cash inflow of INR 7.37 billion
Net operational cash flow of INR 800 million after interest and tax expenses
Debt – Equity Ratio of 1.09
Cost of Borrowings at 9.31%
Revenue at INR 6.10 billion on a consolidated basis
EBITDA of INR 1.43 billion; EBITDA margin at 23.4%
PBT at INR 740 million; PBT margin at 12.1%
PAT at INR 534 million; PAT margin at 8.8%
Registered new sales volume of 0.96 million square feet
Registered new sales value of INR 7,624 million (Sobha Share of INR 6,118 million)
Achieved average price realisation of INR 7,941 per square feet (Sobha Share of INR 6,373 per square feet)
Contracts and Manufaturing order book at INR 24.40 Billion 
Speaking on the occasion, J.C. Sharma, Vice Chairman and Managing Director, Sobha Limited said, "This was also the first quarter where the new accounting standard of IND AS 115 was followed by the company, which uses the project completion method instead of the existing percentage completion method. While some fluctuations in reporting the income are expected, there is no impact on the company's cash flow or income tax liability, as the company continues to follow percentage completion method under Income Computation and Disclosure Standards (ICDS) for income tax purpose. In other words, it is a compliance requirement which will not have any impact on the overall business of the company. We are confident that on completion of some of the ongoing projects in this financial year, the overall income growth momentum will be maintained."
"Our contracts vertical has also witnessed a noticeable progress, with the order book at an all-time high in this quarter. Additionally, our operating margins have also shown improvement," he added.
The outlook of the developer is that the overall market scenario is beginning to look better with demand picking up across all regions and segments. This is despite a slight increase in the interest rates on home loans due to increase in repo rates by RBI.