China top target destination in APAC; Southeast Asia surges.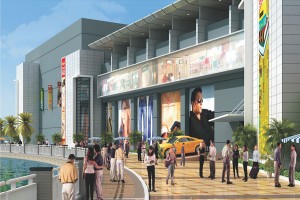 Growing online sales will not deter retailers' physical store expansion plans in 2016, reports CBRE in its seventh edition of 'How Active Are Retailers Globally?', a study of over 150 major international brands based in Americas, Asia Pacific and EMEA.
While European countries dominate the target destinations this year, China is the top target market in APAC and the fourth most popular globally, with 27% of retailers looking to expand there. This is followed by Hong Kong in sixth position (24%), Japan in seventh (22%) and Singapore in ninth (21%). The top three globally were Germany (35%), France (33%) and the UK (29%).
Other key highlights for APAC:
China and Hong Kong maintained fourth and sixth place, respectively, whilst Japan (seventh), Singapore (ninth) and Australia (eleventh) all rose higher in the ranking, up from thirteenth, eighteenth and fifteenth positions, respectively
Most APAC markets saw increased interest for 2016 vs 2015, with the exception of China and South Korea which softened somewhat
Meanwhile, interest in Southeast Asia surged, with Malaysia (10%), Indonesia (9%), Thailand (8%), Vietnam (8%) and the Philippines (8%) all receiving more than double the interest they saw in 2015, when all markets secured between 1-3%
When questioned about the risk factors for them in the coming year, brands indicated that real estate cost escalation (56%) and unclear economic prospects (42%) continue to be at the forefront of their minds.
"We're seeing more of a challenging economic environment, and concerns such as high operating costs and a lack of quality space means retailers are somewhat more wary this year. However, even as markets such as China and Hong Kong are seeing a slowdown, we see increasing numbers of opportunistic retailers looking to enter markets like Hong Kong, supported by strong underlying consumer demand. Japan and Australia remain attractive, while Southeast Asia showed strong growth due to opportunities for retailers around an expanding middle class and stronger economic growth," said Dr Henry Chin, CBRE's Head of Research, Asia Pacific.
"There are still opportunities for retailers to grow their business in the Asia region—as underscored by the region having four of the top ten most popular destinations worldwide. The goal now for all brick and mortar retailers is to build an engaging offer that encourages people to stay longer and spend more," said Joel Stephen, Senior Director and Head of Retailer Representation, Asia at CBRE.
Physical stores still key
The survey findings show that 83% of brands suggest their physical store expansion plans for 2016 will not be affected by the growth of e-commerce. Meanwhile, from a retailer perspective only 22% of the brands are concerned about stiff competition from online retailing as a threat to their business.
At the same time, retailers are quite cautiously optimistic on physical sales network expansion. Out of those questioned, 17% have large-scale ambitions with many retailers looking to open more than 40 stores (up from 9% in 2015) in 2016. The vast majority (67%) are looking to open up to 20 stores.
"A physical store presence in key locations is still critical to the strength of a brand's image. Stores still need to create an emotional affinity with shoppers, and customers still feel a need to go into stores, to physically touch a product and enjoy the feel-good factor associated with a particular brand experience. The store is integral to the shopping journey and can be used in a number of different ways, such as to click and collect, research of the product or brand, or to test the product. It isn't solely about the transactional side," said Stephen.
A new trend for 2016 saw a fifth of brands, largely from the Americas and EMEA, stating their intention to expand into travel hubs—such as airports and train stations—in 2016 as this will give them access to high footfall in busy locations. However, for APAC-originating retailers, shopping malls remained the most preferred destination by far at close to 90%.
Whilst globally the key concern for brands in lease negotiations was 'lease length', APAC-originated retailers were most concerned with turnover rent clauses as the most important characteristic. The region's retailers were particularly concerned about changing consumer behavior (40%) which is higher than the global average (31%).