Bottom Line: Thane residents dismiss government survey on 'Ease of Living'; say city deserves better ranking.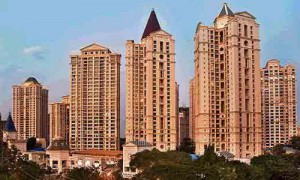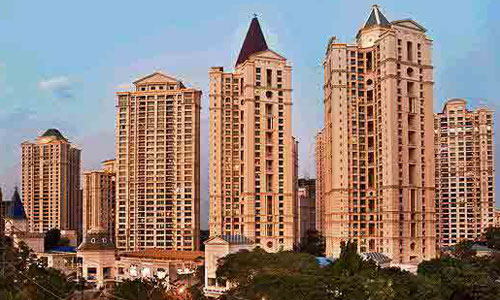 The survey of Government of India ranks Thane at Number 6 in 'Ease of Living' among the 100 plus cities. This should have ideally come as something to celebrity across the Thane region. After all, a city that was dismissed by the critics till about a decade back is not only in the news for the right reasons, but also among the best in terms of its liveability index.
But, as this correspondent finds out, Thane residents rather dismiss the survey. They believe the city should rank higher than what has been reported in the latest survey. The voice vote in the region is that it is a 'Sarkaari' (government) assessment of liveability index of the place. Thanekars even maintain that they should have been consulted/interviewed to get the true assessment of the market and how they feel about the ease of living.
Most of the Thane residents feel since the index, which was conceived in 2017, is based on information from the 2011 Census, it does not do justice with the city. The liveability index of Thane has seen a remarkable improvement in the last six to seven years; something that the survey could not assess due to limited scope of study as well as constrained by the data of 2011 census. The city has seen phenomenal migration leading to cosmopolitan lifestyle and quality of life in this part of the world.
Ease of living in Thane 

Government survey ranks Thane 6thbest in Ease of Living

Thane residents feel the city is among the Top 3 in liveability index

Ease of Living survey based on 2011 census but Thane witness to phenomenal change since then

Thane residents upvote all key indicators affecting quality of life – Physical, social & economic infrastructure 
Seven out of ten Thane residents feel Thane deserves to be among the top three as far as its liveability index is concerned. Six out of ten believe Thane is anytime better than Navi Mumbai in 'Ease of Living'. Eight out of ten living in Thane believe even if they have more money and purchase power to buy in more expensive locations, they would not leave Thane due to its inherent quality of life.
"While it is heartening to see that Navi Mumbai and Greater Mumbai get the due recognition, I was disappointed with the lower ranking of Thane than these places. I feel Thane has better living conditions than any other part of Mumbai. While a place like Navi Mumbai is just evolving, Thane has established its credentials as one of those sought after places where quality of life and working conditions are better than Mumbai," says Ramakant Apte, a Thane resident.
Some of the urban planning experts in this part of the world more or less agree with the fact that liveability index of Thane is better than any other Mumbai-Navi Mumbai nodes. According to them, while the reaction with the latest survey is more due to emotional connect of Thanekars, they have a valid grouse if we factor in the metrics of living that really affects our day-to-day lives.
"There are broadly three components that define the liveability index of any given city – Physical infrastructure, social infrastructure, and economic infrastructure. As things stand today, Thane has an edge since it has first movers advantage in setting up economic infrastructure and social amenities, compared to Navi Mumbai. I am not talking about the future and once the international airport comes up and business shift over there the dynamics might change. But in today's context, quality of life, jobs, walk to work feasibility, and social life is loaded in favour of Thane," Sudipto Deb, a sociologist in Thane finds a rational.
The government assessment nevertheless has been on their own metrics where evaluation of cities has been done on a 100-point scale across 78 indicators – institutional and social pillars carried 25 points each, 5 points were given for economic pillar and 45 points for the physical pillar. 
The ministry studied quality of life in each city based on several parameters, including institutional (governance), social (identity, education, health, security), economic ( economy, employment) and physical (waste water and solid waste management, pollution, housing/ inclusiveness, mixed land use, power and water supply, transport, public open spaces) factors. Each parameter carried a weightage totalling 100 marks — institutional (25), social (25), physical (45) and economic (5). Based on this, the cities are given an overall rank.
In a nutshell, while the government survey might find Thane as 6thbest city in terms of ease of living, the residents of Thane feel their city deserves even better. No one is complaining about the liveability index of the city. And that is the true benchmark of success of any city where the ease of living has a direct co-relation with the happiness index of its residents.
 By: Ravi Sinha