Bottom Line: Track2Realty correspondent Aishwarya Singh shares the experience of dealing with the developers and brokers as a homebuyer. It gives a holistic view of the property rally and how to play safe than be sorry, if misled by the booming market and property appreciation. This happens with most of the homebuyers, yet many of the gullible buyers fail to spot it in advance.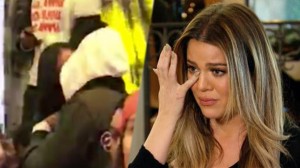 The much talked about property boom which gives a sizeable return to the homebuyers is actually scary in my opinion. Yes, property remains as the most crucial investment for an average Indian like me, and we want the appreciation along with the need of a roof over the head. But the question is appreciation at what cost and for whose benefit?
It definitely should not be at the cost of purchasing power of prospective home buyers to benefit the builders. The problem with 'boom' is that it is more often than not followed by 'bust' and while the speculators and developers may be smart enough to time the boom or escape the bust the average home buyer is the one to lose out.
If I look at the market in a very holistic manner then appreciation beyond a point is the genesis of speculators on prowl; something that can easily turn boom into bust sooner or later.
When there is boom the Reserve Bank of India often reduces the interest rates to encourage the homebuyers. But when there is panic in the market the apex bank increases interest rates to put a check on property speculation and potential bubble in the overall economy.
For an average homebuyer it then becomes unsustainable to even hold the property, forget selling it. A number of distress sales in the secondary market post Lehman crisis suggest realistic markets with moderate appreciation are the safer property markets. On the contrary, hot property markets are the ones to lose momentum pretty soon.
When the property market is hot, the sharks begin to circle; recognising the opportunity to fleece the rest of us out of our money. The problem with property scams (cartel of appreciation) is that they are hard to detect in advance and often perfectly legal. They are marketed convincingly and professionally, unlike the instantly recognisable scams we are used to in other walks of life. Property sharks are harder to pin down when the market is going up, but they are nowhere to be seen when the prices crashes.  
We as property buyers need to understand that home is something that is not a trading commodity; forget being speculated like a lottery. So, when a marketing company helping developers sell overpriced properties to unsuspecting investors talks about double or triple appreciation in the next two to three years, it is time to suspect the agent.
After all, they are the sharks in the property market who charge the developer high commissions, in return for quick, hassle-free sales. Such companies are legal simply because they do not charge buyers fees for their advice, but their commission ends up being paid by the buyer anyway, as the developer adds it to the sale price. The buyer is thus cheated without any law being broken where he can sue the broker and ends up paying off an overvalued property.
Every day the real estate brokers bombard us with cold-calling, SMS, emails, letterbox drops, billboards, TVCs, newspaper ads and what not. They promise unbelievable returns and property secrets that will make you millions. They first ascertain that you have the finances to buy an investment property and then they pounce.
While working on this story, I answered the phone to a cold-caller recently who said I could attend a free information night, including fine dining at a five star hotel, where I could learn how to build wealth through property investment.
I asked the sophisticated sounding woman on the phone if she was looking for media coverage of the event, to which she paused briefly, sounding confused. I asked her if she knew she had called a real estate reporter from Track2Realty. Suddenly, for once, she was the one trying to get off the phone. 
Later I attended one such investor meet night, was subjected to a lot of high fiving and hand clapping; designed to get you emotionally charged. Potential buyers were offered a chance to sign up for an investment on the spot. The developer wanted them to commit then and there; apparently to stop buyers going home, sleeping on it and realising it does not make sense.
To keep them there, they were even offered a one stop financial shop, featuring in-house solicitors, accountants and financial advisers. They say this is for your convenience, but in reality it was to stop getting independent advice from outside professionals, who may otherwise warn them away from the deal.
Due diligence by the homebuyers is a key negligent component in the Indian property market and it is easy to be misled by the testimonials on company's website from 'happy customers' with only the name. If the testimonials are genuine it has to come from people who actually live in the developers' project with full names, faces and contact details. 
I also wonder at times why to find out about great property deals from a telephone marketer. Property data is more accessible than ever before, thanks to newspapers, websites and apps; plus advice from real investors on web forums.
My hunt in the property market as a buyer made me realise one thing loud and clear—Get the basics of due diligence right. Always seek independent advice, engage lawyers, accountants, financial advisers and reliable brokers. Most importantly, stay away from property boom that promises unrealistic appreciation.
It may sound like missing an opportunity to make best use of a growing market. But then higher hopes more often than not bring higher disappointments as well. One has to make a choice whether it is worth it to bet with life's most precious and costly investment. I am sure average home buyers won't like that; the challenge nevertheless is to not to get tempted and trapped in the speculation of property rally.