Bottom Line: Pune periphery locations are attracting the homebuyers with better amenities and luxury at affordable prices.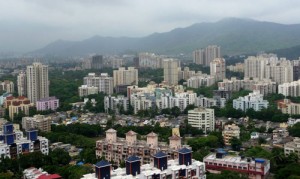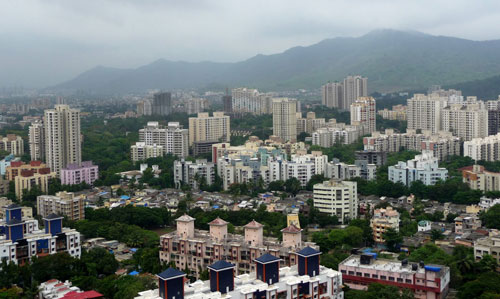 The satellite towns and periphery locations of major cities across the country have been stigmatised as the last refuge of the struggling homebuyers. The collective consciousness looks at these locations meant for buyers who have no choice but to compromise with their wants and needs.
These locations often have not helped their cause with poor infrastructure and connectivity, thus lending credence to the critics' aspersions as down market locations. This naturally has a negative brand perception for the developers as well.
However, this is not the reality of Pune's housing market as some of the smart developers have turned adversity as opportunity by adding luxury to these non-descript locations. A silent wave of image makeover has been sweeping across many of the periphery locations of the city in the last few years.
At a time when the critics were busy in writing off these locations due to one reason or the other, the analysts tracking the property transactions were exposed to a new reality of affordable luxury in these otherwise down-market locations.
And hence, the value of the ticket size may be having small but on the sheer volume of transactions these secondary locations across the Pune property markets are now giving the prime locations a tough challenge. More importantly, it is helping in the ever-increasing expansion of the boundaries of Pune.
Some of these locations are even having better track record of delivery and transactions during the slowdown than many of the over-glorified prime locations in the heart of the city.
The credit for this change of fortune in favour of periphery locations goes to one single reason: emergence of affordable luxury living for the aspiring middle class who could not afford even a basic roof over the head with the same budget anywhere in the city.  
A local property consutant finds a method in this when he says that the demands for affordable housing in Pune cannot be met unless the city's boundaries expand – which, thanks to its many adjoining rural areas, is indeed possible and happening.
"We are seeing steady absorption of these areas into the municipal limits – and even before they thus absorbed, they become hotbeds of hectic development activity. Homebuyers are attracted to these newly developing areas because of the cost arbitrage that they can avail of there. However, it must be said that affordable luxury is a fairly new equation that not all developers have been able to understand and cater to. It requires a fine balance of luxury amenities and cost effectiveness," says the consultant.
Manju Yagnik, Vice Chairperson, Nahar Group believes there are multiple developments that have in fact grown the city by leaps and bounds extending its boundaries to nearby areas which were considered rural, and now come under the municipal limits of the city.Pune is one of the few cities that offer luxurious homes at an affordable price tag. This has attracted people from Mumbai and other cities to settle down here as it offers prices that are affordable along with various job opportunities too.
"Today, Pune has also become a leading IT hub with leading IT companies making their presence here. With increase in demand for residential apartments, there is a growing trend of home buyers preferring to buy homes that are designed by well-known international designers and has an address to flaunt," says Yagnik.
Kishor Pate, CMD, Amit Enterprises Housing agrees that unlike neighbouring Mumbai, Pune has massive scope for multi-directional spatial expansion. The city is constantly adding more outlying villages to its borders in order to meet the increasing development requirements. This is necessary because the city is witnessing rapid inward migration, brought on by the employment opportunities in the Information Technology, manufacturing and services sectors.
"These new areas help to reduce the stress on the infrastructure and housing supply of the inner city, and also provide a means to meet the demand for affordable housing, as property rates in emerging locations are lower. In emerging areas where affordable luxury projects are being deployed, such housing is a definite draw as long as the location itself meets the basic requirements of connectivity to key hubs of the city," says Pate.
Anil Pharande, Chairman, Pharande Spacesmaintains that job creation is what drives real estate demand in Pune and PCMC, and supply always chases demand. In previous times, PCMC was perceived as a satellite city, but has today become an integral part of the Pune real estate market because of the massive amount of employment it is generating. At the same time, the rapidly expanding road network has reduced travel time between various employment hotbeds, leading to the proliferation of housing along these corridors.
"Developers who build affordable housing do so to attract the demand for homes with an extra lifestyle edge which do not cost the earth. This is possible by developing such housing in emerging areas with lower land rates and passing on the benefits of the lower cost to buyers. This strategy for proving affordable luxury has worked very well in areas like Punavale, Moshi and Spine Road, which are in high demand due to their proximity to PCMC's manufacturing belt," says Pharande.
Analysts believe the areas to look out for in Pune are Hinjewadi IT Park, the industrial belt of Chakan and Talegaon. Also areas like Wakad, the upcoming areas like Tathavade, Baner and Balewadi have seen lot of growth. There is also a lot of development being seen on the Paud Road, Kothrud area like Bhugaon and Bhukum.  
Areas on the western side of Pune include the corridor are Pimple, Pimple Saudagar, the entire western zone has a good growth potential considering the job opportunities in these areas. Undri, Ambegaon and Wagholi have managed to retain their drawing power, thanks to their superior locational attributes and the favourable pricing of properties.
There, of course, is a rider. Infrastructure development would be a key aspect for real estate growth in Pune as the new areas in the periphery being developed need better road connectivity and other infrastructure such as electricity and water.
After all, luxury housing of any kind, including affordable luxury, must be able to deliver a certain lifestyle equation. For instance, areas like Amebgaon have become affordable luxury destinations because of their superior connectivity.