Bottom Line: The rental values of Western Suburbs in Mumbai defy the market slowdown and are among the highest in India.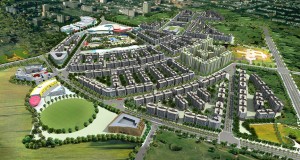 When Gagandeep Kaur shifted her base to Mumbai she was conscious of the fact that the slowdown has its effect on the property market. She had hence expected to have its effect on the rental market of the city as well. However, she was taken aback when the property dealer showed her a decent 2BHK flat in Chandivali for INR 42,000 a month. This kind of rental demand seemed to her be way higher than even Bangalore.
A closer look in and around the area nevertheless convinced her that she had not been asked to pay unreasonable money by this landlord. As a matter of fact, many other properties closer to her office in Andheri demanded even higher rental; even closer to what could be seen as demanding a rental yield that is not an Indian reality.
"Coming from Bangalore which is supposed to have the highest rental yields across India, I was not expecting this kind of high rental in Mumbai. It is like I have moved to London or New York where the rental yields are the highest. This sounds even more expensive rental proposition than Bangalore. But I have to settle in this highly costly rental apartment since my office is in Andheri East," says the IT professional.
A rental value of INR 43 per square feet in one of the mid range locations of Western Suburbs, Chandivali, is something that may surprise many. It really sounds very high rental market for an outside view. However, the property analysts in this part of the world are not surprised. They feel the demand is so high in many of the locations of Western Suburbs that it is one of the most sought after rental market of India.
This raises a fundamental question as to whether the slowdown has some effects on the rental values of the property in the region. Not really! Most of the local agents maintain that the slowdown has rather led to a spurt in the rental values.
Across the high demand locations of Western Suburbs there has been an increase of rental value in the range of 4 to 7 per cent quarter on quarter in the last one year. Even the affordable locations of Western Suburbs have been witness to rental value increasing between 2 to 4 per cent quarer on quarter.
Most of the analysts are not surprised with the rental values increasing in the region. They believe it is a mixed result of overall capital values increasing in the region as well as the slow transactions in the last over a year. And the fact that there is more business opportunities across Western Suburbs, added to the fact that infrastructure has improved a lot in the last few years, the rental properties are very much in demand.
Analysts believe Western Suburbs have displayed maximum increase in capital values on a year on year basis which is around 30-35 per cent. According to him, as the percentage of appreciation is higher in Western Suburbs, it is becoming preferred destination of many investors.
At the same time investment in residential and commercial spaces has also increased due to high rental income. Central Mumbai and the Western Suburbs in Mumbai saw a hike in rents as international brands have tagged this location as prime shopping areas, as per a latest report," says a local property consultant.
Zaheer Majeed Memon, however, maintains that overall the rental market has been stable in these areas with least fluctuations in values. However, in the current market scenario, from an end user's perspective, rental market has been very favorable.
"In rental market today there are a number of options available to chose from across Western Suburbs and renting the finest apartments at very competitive and attractive rates helps one zero down on the choicest property without the hassle and burden of making a purchase. Having said that, in terms of investment, yes, the rental yields are universally on a lower side in the current scenario, and the region is no exception from this current prevailing rule," says Memon.
Rental values are true indicator of demand in the given property market is an accepted wisdom of property market across the world. Going by this conventional wisdom, it is quite evident that the rental values suggest there is inherent demand for property across Western Suburbs.
Analysts are hence optimistic that the organic growth curve of rental values along Western Suburbs are also indicating a turnaround of market in terms of both capital values as well as transactions.
By: Ravi Sinha