Bottom Line: Across the world the Central Business Districts (CBDs) are the barometer to assess the financial health of the given city in general and its property market in particular. Mumbai is blessed on that aspect.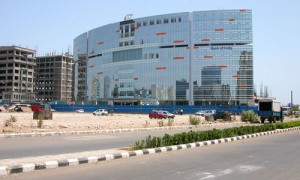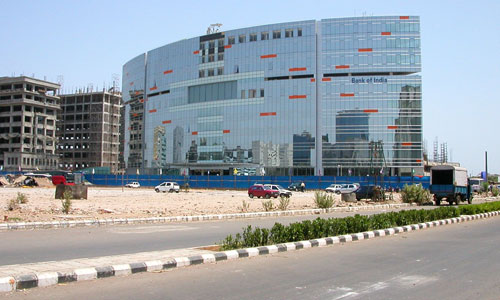 If the CBD of a given city is losing its sheen, there can be only two diametrically opposite reasons – one, the economy of the city is collapsing and the other is that the city has created many new centers of economic activity.
Without the grass root understanding of the dynamics of the CBD any verdict on the property market of the city would be just an outside view.
For example, critics in Mumbai, of late, maintain that the quality of supply and infrastructure on the outskirts of the cities have changed the market dynamics and today the Peripheral Business Districts (PBDs) are better positioned than the CBDs.
However, in a demographically complex city like Mumbai unless one would take a holistic view of the CBD and its inter-changeable relative importance to the SBDs (Secondary Business Districts) and PBDs one would not do any justice to the analysis.
If only the growing importance of BKC and Navi Mumbai as against Nariman Point is any indication in isolation, then one would tend to believe that the CBDs have lost a significant ground by all means of reputation and economic scale.
After all, the ICICI, National Stock Exchange, Reserve Bank of India, diamond bourse, all have set up their offices at BKC. Also, the MCA, Asian Heart Hospital and Dhirubhai Ambani International School and The American Consulate have preferred shifting to BKC.
But it does not mean by any stretch of imagination that Nariman Point has lost its sheen completely. Of course, it is no more viable for most of the small businesses to operate over there. At the same time for large corporates it is no more the status symbol to have their offices in Nariman Point alone.
Analysts hence suggest that each pockets of business districts should be evaluated in context to its business profile and cost of doing business per square feet.
Changing dynamics of business districts 

Nariman Point no longer the only choice of MNCs and BKC emerged as an alternative CBD

Locations like Andheri, Malad, Goregaon, Borivali, Vikhroli, Mulund most sought after Secondary Business Districts

Locations like Thane, Vashi, Panvel emerged as quality Peripheral Business Districts 

Vashi has been the business district to watch out for having appreciated 9% rental value in last one year 
Ashish Raheja, Managing Director, Raheja Universal admits that Mumbai's business hubs have undergone a round of change. According to him, as the city spreads wider, Vashi has now emerged as a favorable office location for many multinationals and IT companies. Several other suburbs in Mumbai such as Vikhroli, Malad, Mulund and Goregaon (East) have also set up large office spaces and turned themselves to Secondary Business Districts.
"Vashi has seen the biggest rise in office rents in the region over the past year, with rents growing at 9% against an average increase only of 1% across Mumbai region. Peripheral areas are driven by a combination of cheaper rents and lesser commute times for workforce, added with all the facilities and amenities provided within the complex," says Raheja.
Girish Shah, Director, The Wadhwa Group feels the Central Business Districts in Mumbai have been strategically located centers surrounded by excellent infrastructure. These CBDs namely Nariman Point, BKC, etc became viable options for business houses. However, as businesses expanded, the requirements for commercial segment outgrew the existing infrastructure and this saw the burgeoning of alternate locations.
"With the steady growth of MNCs, banks, financial institutions, etc, their space and human resource requirements also increased. This led to the emergence of Secondary Business Districts such as Andheri, Malad, Borivali, Goregoan, etc. Additionally, some industry preferences relied on the cost effectiveness of the locations that gave rise to Periphery Business Districts such as Thane, Vashi and Panvel. With a huge demand for commercial space that suits the needs of various businesses there will be a fine balance between these three business districts," says Shah.
The recent development of Navi Mumbai has largely been due to the construction of the Sion-Panvel Expressway, the proposed Sweri- Nhava Sheva Trans-Harbour link and the new airport being built here. Also, when the Trans–Harbour comes in 2019, this will provide a second corridor for the development of real estate in the city.
Having all the components for an ideal residential and commercial location, Vashi is witness to a steady stream of corporate giants who are investing in commercial and industrial spaces. With ease in connectivity, good social infra in place, quality residential housing and growing commercial activity, homebuyers are definitely looking at residing here with an option of a walk to work concept.
The fact of the matter is that in Mumbai great attention to detail and leveraging of land banks has seen some of the marquee developers making inroads into these new locations and contributing to tremendous development of these SBD and PBDs.
As businesses keep growing, they will attract a number of people into the city leading to a demand for residential properties. The walk to work concept also compels individuals to buy homes close to their offices. However, this demand is fuelled by individual budget and location preferences along with the surrounding civic and social infrastructure.
Areas around business hubs such as BKC and Nariman Point will generally see a demand for high-end projects while Navi Mumbai and Vashi will see demand for affordable luxury homes. While the residential market will get a push, it will be in co-relation with the type of businesses in the particular area.  
A section of urban planners even believe that earlier the town planners designed the traditional CBDs with no exposure to the international level CBDs. The businesses then were local and catered to an economy with a GDP of 1 per cent of that time.
Now India is a global economy, with GDP expectations in double digit, the financial capital of India has no option but to adopt to the global design and modern spaces. It is hence no surprise that the SBDs and PBDs are in many cases the first choice for the multinationals and high profile businesses.