By: Anshuman Magazine, CMD CBRE South Asia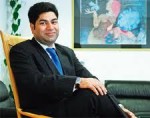 Track2Realty: As consumers continued to face inflation and high interest rates in April, average household spending seemed unlikely to recover in the near term. Subdued market sentiments looked likely to continue unless consumer confidence began to rise.
With consumption accounting for a large portion of the GDP, any positive change in spending patterns could affect India's economy for the better. The major impediment to such desirable outcomes was a consumer price inflation (CPI) of over 8%, which kept interest rates high. Consequently, sentiments in big-ticket purchases—such as housing—remained subdued.
Meanwhile, the Department of Industrial Policy and Promotion (DIPP) declared its intention to relax FDI regulations for construction and housing, which will potentially allow foreign investors to purchase farm land in India. According to the proposal, a company—owned and controlled by an Indian citizen—with access to foreign investment could directly buy agricultural land from farmers; while non-residents would have to purchase the same after converting the land-use to that of non-agricultural development.
Office Space Update
Commercial leasing picked up slightly in the month of April, with leased space appreciating by about 30% over March. The quantum was driven by a few large transaction closures in Bangalore, which contributed to more than 60% of the entire space transacted during the month. Furthermore, numerous large-sized transactions that were in advance stages of negotiation are likely to be concluded in the coming months. 
Among India's leading cities, Bangalore experienced the highest demand for office space in April, followed by Mumbai and Chennai. Occupier interest remained strong in micro-markets such as the ORR and Whitefield in Bangalore, the IT Corridor in Hyderabad, and Mumbai's peripheral markets of Powai, Vikhroli, Thane and Navi Mumbai.
With more than 60% of demand being concentrated in back-office space, sectors such as IT/ITeS, BFSI, the manufacturing, telecommunication and pharmaceuticals continued to drive demand. SEZ developments in Bangalore and Chennai also witnessed healthy take-up during April; while rental values remained largely stable across all major micro-markets of leading cities in India.
Housing Market Update
As the General Elections approached its dénouement during the month of April, home buyers and investors expected positive policy changes likely to boost India's housing sector. In line with the preceding months, the largest quantum of new launches were observed in the mid-end housing segment—mainly in locations such as Chennai, the National Capital Region (NCR), Bangalore and Pune. Locations such as Whitefield, Yelahanka, Jakkur, and Sarjapur Road in Bangalore; Gurgaon and Greater Noida in the NCR; Wagholi, Pimple Saudagar, and Wakad in Pune; and Perungudi, Sholinganallur, Perumbakkam, and Sriperambudur of Chennai witnessed significant residential development. Capital values in the residentialmarket remained largely stable during April.
Organized Retail Space
The market witnessed a slight increase in organized retail space demand in April, mostly driven by retailers from the fashion apparel, F&B, fashion accessories, and electronics segments—who continued to strengthen their presence across key Indian cities. Delhi Duty Free Services (DDFS), India's largest duty-free retail space at the T3 terminal of IGI Airport, announced the launch of Victoria's Secret, Armani Jeans and Pandora Jewelry stores.
The luxury brand, La Martina, is also set to make its Indian debut with a store at DLF Emporio, New Delhi. Rental values continued to remain stable across all micro-markets during the month; while that of Commercial Street, Bangalore, declined by 9–10%, due to increasing congestion and insufficient parking space in the micro-market.