Bottom Line: Better priced than Indian properties, attractive capital appreciation, high & tax-free rental returns and global lifestyle are reasons why Indians are largest property investors in Dubai.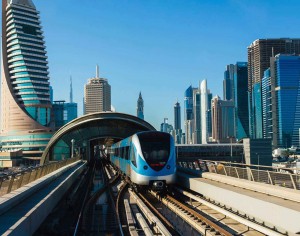 Rajeev Sood was negotiating for a sea facing luxury property in Mumbai at a whopping price of INR 50,000 per square feet. It has been a costly purchase by all means but looked like a modest property acquisition from the standpoint of Mumbai's over-heated luxury property. However, before he could close the deal a business trip to Dubai completely changed his outlook. This software entrepreneur could realise how he could afford some of the most luxurious properties in Dubai at lesser price than Mumbai.
"In terms of price point luxury properties in Dubai are more attractive than any such option in Mumbai and Bangalore. Moreover, the kind of rental returns that are there in the gulf city is no match to any Indian city. Add to it tax-free returns and attractive capital appreciation and your cost & benefit analysis is heavily loaded in favour of benefits. Last, but not the list, is the quality of life in Dubai," says Sood.
Rajeev Sood is not alone in having changed his mind once getting exposed to the property market of Dubai. It is hence no surprise that Indians are the largest buyers of properties in this gulf city. As per the reports, around six to seven thousand properties are taken by the Indians every year.
What makes the case of Dubai properties most attractive to the HNIs is the price point. Facts speak for themselves. As per the Property Monitor of Gulf, the cost of an apartment in Dubai is 642AED (INR 11,235 @17.50 conversion) per sq feet in International City; AED 846 (INR 14,805) per sq feet at Dubai Investments Park; AED 883 (INR 15,452) per sq feet at Jumeirah Golf Estates; AED 1257 (INR 21,997) per sq feet at Mohammed Bin Rashid City; AED 1333 (INR 23,327) per sq feet at Dubai Festival City; AED 1471 (25,742) per sq feet at Business Bay; AED 1623 (INR 28,402) per sq feet at Dubai Marina; AED 2013 (INR 35,227) per sq feet at Palm Jumeirah; and AED 2383 (INR 41,702) per sq feet at Downtown Burj Khalifa. 
Even for the HNIs having quest to own a luxury villa, a global city like Dubai has better price attractions than many of the Indian cities. Real estate portal Propertyfinder, which has analysed the costliest areas of Emirates, suggests aluxury villa would today cost AED 2,604 (INR 45,570) per sq feet. Palm Jumeirah takes second position at AED 2,437 (42,647) per sq ft, while The Lakes community, which sits next to Emirates Hills, comes in third at AED 1,369 (INR 23,957) per sq feet.
Dubai property magnet for Indians 

Property prices more ration than Indian cities

Rental returns in the range of 7-12% are tax free

Attractive capital appreciation 

Hassle free buying & selling with no tax liability

A global city with better quality of life 
Attractive capital values are just one of the temptations for the HNIs to invest in Dubai. In terms of rental returns, Dubai has by far left any other global city behind with returns in the range of 7-12 per cent.
For example, Jumeirah Village Triangle (JVT) claims the highest rental yield for apartments in Dubai at 9.2 per cent, in spite of seeing one of the steepest declines in asking prices – down about 12 per cent, claims Propertyfinder. When compared to yields in London (3.5 per cent), Hong Kong (2.82 per cent) and Singapore (2.83 per cent), Dubai becomes all the more attractive for investment.
Additionally, Dubai's tax-free status makes rental income more profitable. Purchasing a commercial or residential property will not include taxes. Once the property is purchased, owners will not have the liability to pay additional taxes in the future for having freehold property.
PNC Menon, Founder & Chairman of Sobha Group points out that there has been a 12 per cent growth of Indian travellers to Dubai, despite demonetization and cash pressures. Given the recent developments, the repercussions have lowered sales for the Indian real estate sector. Post the demonetization in 2016, Indian investors who would wish to invest in second homes or invest their recently converted old money to new money, seem to have limited lucrative options of achieving higher returns in India.  
"In Dubai, Indian investors can avail of tax free returns of 8 to 10 per cent and a capital appreciation of 20 to 30 per cent annually as the AED (Arab Emirate Dirham) is pegged to the US dollar and unaffected by currency fluctuations. Additionally, under RBIs Liberated Remittance Scheme, an Indian investor can transfer USD 250,000 (USD 5,00,000 for a couple) legally per year which can buy them a 2BHK apartment in Sobha Hartland, Dubai. The ease of registering a property in Dubai in comparison to India is much better and one can automatically get a residence visa on investing AED 1mn," says Menon.
Dubai is a commercial capital for 3.5 billion people from the Indian subcontinent, Africa, the Middle East and CIS nations — roughly 40% of the global population. Recent studies show that Dubai has become the hotspot for world's wealthy property investors as the second most attractive real estate investment market in the world for high networth individuals after London.
It is hence not surprising that the DLD report confirms Indians are the leading foreign investors of Dubai property, along with Pakistani, British, Chinese and Canadian nationals.