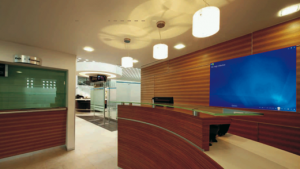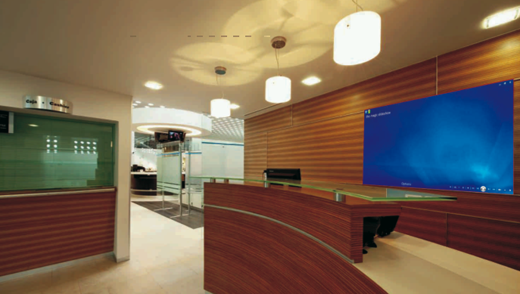 Track2Realty Exclusive: Sales model in commercial office spaces that was only recently seen as an indicator of distress on part of the developers has, of late, turned out to be a smart business model by the MNCs. These multinational companies seem to have confidence in the Indian growth story and with long term plan they are investing into the purchase of these properties. Track2Realty Focus 2015 finds that it is not a distress sale of developers since the capital values and rental yields have both appreciated sharply in the last three years despite of impending slowdown. The shift of these commercial spaces beyond the IT/ITeS is the most significant trend. 
The multinational companies (MNCs) as occupiers of office spaces across the country are indicating optimism and this high confidence index is actually challenging the way developers used to build and occupiers used to operate. A segment that has traditionally preferred the leased spaces to have asset light model as a business philosophy has suddenly gone into buying the office spaces across the major cities. Beyond this lease model versus the sales model there are also other trends emerging out of the market transactions which indicate that the market is not just entering into next level of experiments but is also bullish on the long term growth prospects in the country.
What is all the more surprising, however, is the fact that the tectonic shift in sales model is not borne out of the slowdown. This may otherwise give the impression that the occupiers' preference with the office spaces is a result of the developers' inability to hold and hence distress sale. But that is not the case since none of the major business cities have been witness to the sharp drop in either the capital or rental values of the commercial spaces; it has been rather increasing. Moreover, a significant trend emerging out of the transactions is that the office market is no more driven by the IT/ITsS sector alone.
A Cushman & Wakefield (C&W) report says 43 per cent of office spaces were purchased in India by MNCs since 2012. As per the report, the MNCs are increasingly investing through purchasing offices in India with Rs. 2,470 crores worth office transactions in the last 2 years. There is a seismic shift in the traditional approach of leasing space that such companies have had for years while considering overseas investment. MNCs in the BFSI, ITeS, FMCG & Pharmaceutical sectors are among the lead commercial office buyers in these markets.
According to the C&W report, in 2010, foreign MNCs contributed negligible to the sales of commercial office space. But the report finds that in 2012, 2013 and during the 1st quarter of 2014 foreign MNCs contributed 43 per cent to the total sales value of commercial offices.  
Explaining this Sanjay Dutt, Executive Managing Director, South Asia, Cushman & Wakefield says that the companies that have established operations in India and are confident of their projections and potentials in the country are now tailoring their real estate requirement so that they can be more cost-effective. Companies in specific sectors such as Pharmaceuticals and IT & ITeS are looking to consolidate their research and development divisions with their front-end divisions in a single set-up and are looking for assets to purchase as it proves to be a cost effective strategy for companies.
"There are other factors too, namely the tax implications for US based companies. Another factor compelling especially the US-based companies to switch from 'Leasing strategy' to 'Buying strategy' is that corporate profits earned outside the US are not subject to federal taxes unless they are brought back to US shores. This makes these companies cash rich and they are able to re-deploying hefty profits earned back in the emerging markets rather than loose the earnings to taxes" says Dutt.
Devina Ghildial, Deputy MD, RICS South Asia also maintains that the trend is significant as it indicates that a number of multinational companies are now establishing their operations in the country and are hopeful of a potential growth of their businesses in India. According to her, from the point of pricing, rates have remained stable all through the one-year period.
"Having understood the trend, companies are now looking to invest and buy instead of taking space on rent. This would give them capital appreciation and will help them gain profits by increased asset pricing. While capital values across commercial real estate are expected to rise in the next 12 months, rental rates in the office segment is expected to be the strongest as compared to other segments such as retail and industrial segments, according to the latest RICS Commercial Survey for the second quarter (April-June), of 2014. With rental rates going up in coming quarters, established companies will stand to gain if they purchase the office they occupy," says Ghildial.
The C&W report also indicated that majority of the companies investing through purchase are from the BFSI (Banking, Financial Services and Insurance) sector, given their strong presence and long term plans of companies in this sector. The other sectors that have shown keen interest are IT, Pharmaceuticals and Engineering companies. The report deduced that over long-term buying offices always make greater economic sense than renting premises. With the new pro-business government there has been a positive sentiment in the market and this reflects in the volume of buying that has been executed by foreign companies.
Arvind Jain, Managing Director, Pride Group finds the trends very encouraging. He believes many corporates now prefer having an owned office space reflecting on their balance sheets. While the capital expense involved is purchasing commercial space is considerable, this is quickly offset by the savings on rental outgo. We are seeing the trend of MNCs increasingly preferring to buy rather than lease office space reflecting largely in Mumbai. MNCs in cities like Delhi, Bangalore, Pune and Chennai still show more preference to leasing their offices.
"The fact that the share of IT/ITeS is decreasing in office spaces is a god sign that indicates the market is witnessing healthy diversification. A city should not be overly dependent on IT/ITeS in the first place because this sector has shown marked fluctuations over the years. Having a diversified occupier profile indicates that a city is better insulated against downturns. Mumbai and Pune are excellent examples of such healthy diversification in occupiers. BFSI is in any case in a growth mode in India, but there is also more and more absorption by logistics, manufacturing, telecom, biotech and pharma companies," says Jain.
Maintaining that buying than leasing reflect the confidence of office occupiers in the Indian growth story, Kishor Pate, CMD, Amit Enterprises Housing says it all boils down to how individual MNCs perceive their operations in India. An increasing trend towards buying rather than leasing office space definitely indicates that confidence is high. Confidence in the India growth story is returning in force, and this is one of the many factors that reflect this fact.
There is also the cost benefit in the long term as rents have been increasing every year from 2011 to 2013 in most of the prime markets where MNCs have typically leased office spaces. Though rentals have been more stable this year, there are expectations that they will start increasing from next year. Capital values have also increased moderately during the period. Hence, companies stand to gain financially if they decide to deploy capital to acquire the spaces they occupy.