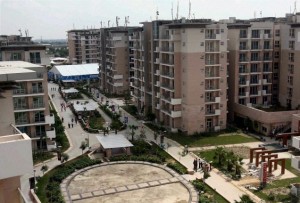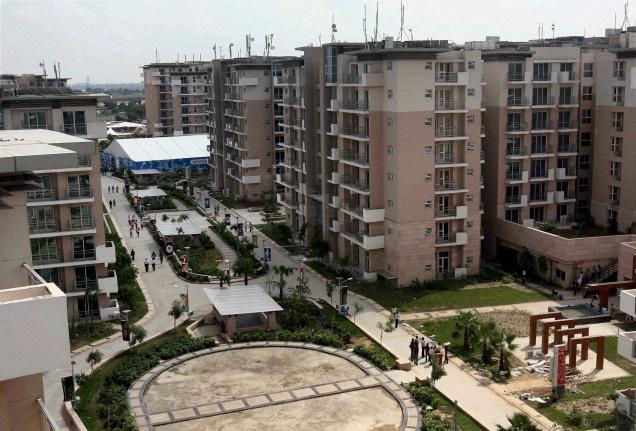 Track2Governance-Agencies: The Enforcement Directorate (ED) has attached properties owned by Emaar MGF, the builder of Commonwealth Games Village in Delhi and several projects in Hyderabad, for alleged violation of Prevention of Money Laundering Act.
The attached properties are in Kalkaji in Delhi and Guchibowli in Hyderabad estimated at over Rs 70 crore. The order has been issued in connection with the Emaar Hills Township case in Hyderabad where the company is alleged to have sold plots for up to Rs 50,000 per sq yard but cooked books to show the sale at Rs 5,000 per sq yard leading to massive losses to the government in terms of revenue.
The agency has identified properties, including 34 villa plots in Hyderabad's Guchibowli area and 4.86 acres of land in Kalkaji, as proceeds of the crime and thus ordered their attachment.
The company is already under investigation by the CBI, which has filed two charge-sheets in the case against suspended Andhra Pradesh Home Secretary B P Acharya, businessman Koneru Rajendra Prasad, Emaar MGF, represented by its Managing Director Shravan Gupta, Emaar PJSC-Dubai, represented by Md Ali Alabbar and eight other firms and individuals for alleged financial irregularities committed in Emaar Hills Township Project Limited (EHTPL). EHTPL is a joint venture promoted in association with the Andhra Pradesh Industrial Infrastructure Corporation (APIIC).
CBI has estimated that the state and APIIC lost Rs 215 crore in revenue due to the scam.
According to the ED, Emaar MGF Land Ltd had entered into an agreement with Emaar Properties PJSC, Dubai to develop Guchibowli area of Hyderabad. A number of companies, namely Emaar Hills Township Pvt Ltd, Boulder Hills Leisure Pvt Ltd and Cyberabad Convention Centre Pvt Ltd were incorporated in association with APIIC to develop the project land by way of constructing villas and apartments and sell the same after finalizing the rates in its board. These three companies are joint ventures of Emaar Properties and the corporation of Andhra Pradesh state.
An ED official said, "It has been revealed during the investigation that subsequent agreements between Emaar Hills Township Pvt Ltd, Stylish Holmes and Emaar MGF Land Ltd were designed to sell villa plots in the Integrated Township Project under criminal conspiracy. These three companies had sold villa plots at the rate disclosed in the books but collected excess amount and concealed the same to deprive the state corporation from its legitimate revenue share from the developed land."
Requesting anonymity an official of ED confirmed Track2Realty that the proceeds of crime identified so far add to Rs 71.27 crore and have been attached under Section 5(1) of PMLA. Sources close to Emaar MGF said the company's liability was only Rs 6 crore, the rest was Emaar's.
The properties attached are 34 villa plots having total area of 41,189 square yards at Boulder Hills, Guchibowli, Ranga Reddy district, Hyderabad and 4.86 acres land having value of Rs 6.86 crore at Tehsil Kalkaji, New Delhi in possession of Eternal Buildtech Pvt Ltd, New Delhi. The company is a 100% subsidiary of Emaar MGF Land Ltd.