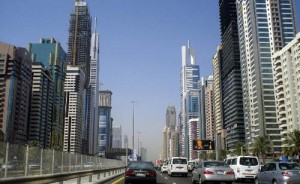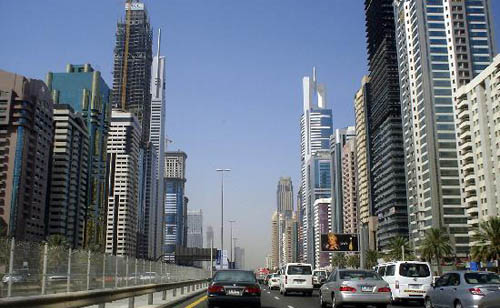 Track2Realty-Agencies: More than 70 builders across India will showcase their properties at Times Realty India-2012 event to be held on Septmber 28-29 at J W Marriott Hotel, Deira.
Event has been organised by The Times of India Group and Mindscape Exhibitions in association with Confederation of Real Estate Developers' Association of India (CREDAI) Kochi.
M I Sait, Managing Director, Mindscape Exhibitions, said, "India's Real Estate sector is expected to grow to a $180 billion industry by the year 2020 as per the Confederation of Indian Industries (CII). With rising urban population and a growing economy driven by a growing services sector, the fundamentals for the growth of the Indian Real estate industry are strong. With the Real Estate sector opening up for Foreign Direct Investment (FDI) in 2005, several foreign and domestic funds have invested in Indian Real Estate sector. Until 2010 nearly 27 per cent of all the PE investments made in India were in the real estate and infrastructure sector."
Indian realtors are sitting over huge inventory. The total office stock in the seven major cities1 is pegged at 270 million sqft. Close to 55 million sqft of office space is under construction in the seven major cities in India and is expected to enter the market by 2013. Tier I cities namely Bangalore, Delhi NCR and Mumbai will contribute to majority of the absorption.
In retail also Mumbai and Delhi NCR have been the forerunners in the development of the organized retail real estate in India. These two cities account for more than 70 per cent of the retail stock in the country.  Cities like Bangalore, Hyderabad, Chennai and Pune are now witnessing high activity in organized retail segment.
Post the financial crisis the retail sector has laid emphasis on good mall management and various revenue sharing models have been introduced. Retailers are now focusing on leasing space in superior grade malls.
The first half of 2012 saw limited supply (1.65 million sqft) of mall space in the major cities with majority of the supply in Bangalore. The year 2011 saw the completion of nearly 14 million square feet of mall space in the seven major cities.  As a result of such large supply, several developers have deferred completion of under construction malls this year in order to maintain demand-supply equilibrium.
With the uncertainties in the macro-economic conditions and business sentiment retailers are watchful about their expansion plans. Therefore, both supply as well as absorption has been restrained thereby keeping the rents stable in most cities. Tier I cities are witnessing absorption in superior grade malls. This has led to retailers willing to pay a premium for space in good quality malls due to a shortage of such spaces. No consensus has been reached on the proposal allowing 51 per cent FDI in multi-brand retail, but a positive response is expected in the short-term.
Residential real estate that contributes to more than 80 per cent of the realty business in India contributes to 5-6 per cent of the India's GDP. While the real estate recovery in India post the global economic recession was driven by the residential sector.
The residential sector currently has varied formats catering to different buyers falling under various income levels. Capital values are increasing steadily in most cities with some cities like Mumbai witnessing a strong price increase.