By: Ravi Sinha
Track2Realty Exclusive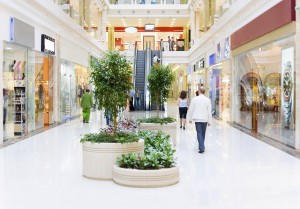 From local kirana shop to high street shopping and then malls, Indian consumers gradually got exposed to supermarkets & hypermarkets. And just when it seemed that organised retail in the country is poised for giant leap, the poor user experience of consumers prompted them to shift back to the tried and tested local kirana. No wonder, Track2Realty finds that the online retail which should have been a natural progression of organised retail is actually trying to bridge the trust deficit that the first-movers in the segment have created.
To say that organised retail has failed to take off in India would be stating the obvious. Of course, organised retail in the country is a story of trial & error, missed opportunities and failure to bridge the trust deficit that the discerning consumers are looking at. While the expeced fuel in the form of Foreign Direct Investment (FDI) has been put in the cold storage, neighbourhood retailers are increasingly upgrading themselves to retain their client base, of not adding to it. Is this end of retail fantasy in India?
Super market and hyper markets are footfall drivers and shopping malls are just hangout zones, not destination shopping. In a pan-India survey conducted by Track2Realty it was noted that as many as seven out of 10 Indians with disposable income, a whopping 72 per cent, go to shopping malls at least twice a month but don't buy the monthly food & grocery, apparels or consumer durables over there. Nearly half, 47 per cent, of those who avoid shopping at malls point poor quality of goods as number one reason, while 38 per cent blame poor customer & after sale response of the retailer in case the product is defective and 15 per cent can't stand to the long and unnecessary queue.
Among the mall shoppers, 75 per cent only buy the grocery, apparel comes next at 48 per cent and only 22 per cent of mall shoppers buy consumer durables over there. Majority of those who don't shop in the malls have tried shopping over there at least twice and then switched back to the local kirana and other high street brand stores. No one is ready to believe, 94 per cent say, that shopping malls in the city are destination shopping for them. Eight out of ten, 82 per cent don't have healthy shopping experience with the malls
Retailing has been going through a phase of trial and error in India with less innovation, research and feedback on user experience. It seems both the realtors and the retail have failed to take lessons from the successful shopping formats globally and make sure the conscious consumers get the quality shopping experience. It is not that Indians are not flocking to the supermarkets and hypermarkets, just the fact that these footfalls are not translating into sales.
……to be continued