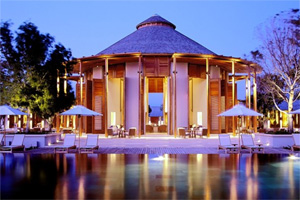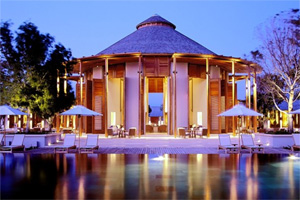 Track2Realty-Agencies: DLF today, Dec 19, said it has signed an agreement for effecting a sale of the luxury hotel chain Aman Resorts to the hospitality property's founder and Chairman Adrian Zecha for about USD 300 million (over Rs 1,600 crore).
In a filing to the BSE, DLF said the sale of the hotels and resorts under the Aman Resorts brand does not include the Delhi property.
"DLF Global Hospitality Ltd (DGHL), 100 per cent step-down subsidiary of DLF, and Adrian Zecha, the founder and Chairman of the Aman Resorts Group of luxury resorts, are pleased to announce the signing of a definitive agreement to effect Zecha's Management Buy-Out (MBO) of DGHL's 100 per cent shareholding in Silverlink Resorts Ltd, the holding company for Aman Resorts.
"The value of the MBO is at an enterprise value of approximately USD 300 million and it does not include the Aman New Delhi property (Lodhi Hotel), which shall be retained by DLF Ltd," the National Capital-based realty major said.
The transaction is slated for final closure by February-end next year that is subject to "usual closing conditions", it added.
Aman Resorts has about 25 properties across the world.
DLF has a debt of Rs 21,200 crore and the company has recently said that it is targeting to reduce it to Rs 18,000 crore by the end of this fiscal from sale of two big non-core businesses — Aman Resorts and wind energy.
The company had put on block for sale of three big-ticket non-core assets, which included a prime 17-acre plot in Mumbai, Aman Resorts and its wind-energy business.