Bottom Line: Homebuyers as brand ambassadors is gradually becoming a reality in the Indian housing market.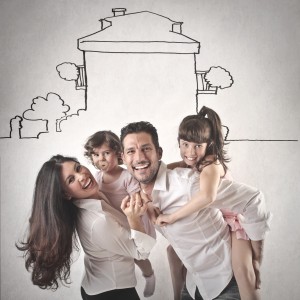 A few ground realities that suggest buyers as brand ambassadors is  diserable yet challenging in Indin real estate:
Nahar Group in Mumbai experimented buyers as brand ambassadors in its Mumbai township
SARE Homes having buyers as brand ambassadors across its townships in different cities
Sobha Limited reching out to buyers as part of its connect programme and taking feedbacks & testimonials
Developers privately admit it is challenging to have buyers as brand ambassadors in the wake of consumer activism
Word-of-mouth publicity is a wish of all the developers both for sales and branding, yet the quest is to rope in a celebrity brand ambassador even if it has the only photo-opportunity connect with the project. Of late, there are a few case studies where the developers have used buyers as brand ambassadors.
However, in the debate of using buyers to promote the project, the sector seems to be indecisive, if not dismissive. Since the cost and stakes are high with ad campaigns and hence the sector keeps its fingers crossed.
Look at the celebrity and talk about buyers; it seems the Indian real estate is rather caught between the need for keeping buyers in good humour yet finding celebrities as the saviour of brand as well as sales push. Word-of-mouth publicity is something that real estate across the country seems to have adopted as a mantra of moral high ground, while marketing & sales drive is heavily dependent on the celebrity endorsement.
This raises a fundamental question that if the satisfied buyers are best vehicle for word-of-mouth publicity then why they can not be used as the brand ambassadors of the project. Are there enough takers for such an idea or is it another fancy thought?
Buyer appeal value
Buyer as brand ambassadors would have some values or positioning that aligns to the developer being endorsed
Buyer as brand ambassador must not be mere testimonials  
Only satisfied buyers push word of mouth publicity and indeed are ambassadors of the brand
Since advertisement campaign is a high investment experiment, only handful of developers risk common home buyers as brand ambassadors
A buyer as brand ambassador is any time preferable than a celebrity with no emotional or social connect with the home buyer
Some analysts believe while a community connect with buyers really gives a facelift to the realty company; the idea is ahead of its time when the trend is that of dissatisfied buyers. It is generally believed that a role of satisfied buyers as brand ambassadors beyond a mere word-of-mouth publicity is something that may make headlines yet not work from sales point.
There are others who believe the customer as a brand ambassador makes sense so long as the brand value of the customer is kept in mind and expectations are calibrated accordingly.
Nahar Group has been among the first movers to experiment with this idea for their project Nahar Amrit Shakti. Its Vice Chairperson Manju Yagnik says the brand campaign of the project was envisioned to be just unique since most real estate advertisements are based on future promises including amenities and facilities that will be introduced in the distant future. According to her, buyers can be used with the objective to showcase the multitude of features that our project already offers, thereby breaking the clutter.
"It was from the simple thought that the concept of 'real life brand ambassador concept' germinated. The concept involves the project being endorsed by residents who have been already staying in the township as opposed to routine real estate advertisements which feature a celebrity who is most probably unaware about the real experience of the project endorses it. The idea behind the unique concept is to allow prospective buyers an insight into the experiences of living in this township from the perspective of its residents. We believe that residents who have been staying in this township for long, are perfect celebrities to endorse it as they can very most suitably describe the benefits of staying in it," says Yagnik.
The question is whether such a bond connection will strengthen bonds with all the stakeholders and enhance the companies' brand image by showcasing reality and not merely an advertisement.
Nikhil Hawelia, Managing Director of Hawelia Group feels celebrities in the high-end projects can be excellent brand ambassadors, since they have the celebrity appeal. But celebrity endorsements otherwise more often than not lack the emotinal and social connect. Hence, it is time to look for novelty into endorsements, and buyer as brand ambassador can be one of the effective ways to do it.
"I feel we as developers need to differentiate between buyer endorsements and buyer as ambassadors. These are two different things and the later would be a catalyst to not only the word of mouth publicity at the micro level but also give a much-needed facelift to the sector at the macro level. Of course, it is a luxury to have buyer as brand ambassador in today's time," says Hawelia.
Some brand analysts maintain innovations in real estate advertisement not only break the clutter but help in attracting the attention of customers. In real estate advertisements of project from real people can have its own impact.
However, this does not mean the traditional forms of advertisements are a failure. They too have their own impact on masses. But in terms of innovations real estate can probably take a leaf out of fiercely competitive fast moving consumer goods (FMCG) where the end-users are showcased as promoting the product. Since the customers stay in the project, use the amenities and have a complete experience of what is said and committed by the developer, this experience can be explored to create branding. 
By: Ravi Sinha