Bottom Line: Though a relatively lesser known developer, Sumadhura seems to have taken a calculated risk with MS Dhoni as the brand ambassador to get pan-India brand recall. Ravi Sinha feels that once-bitten twice shy with real estate, it is equally risky for Dhoni who aims to erase unpleasant memories & experiences with Amrapali.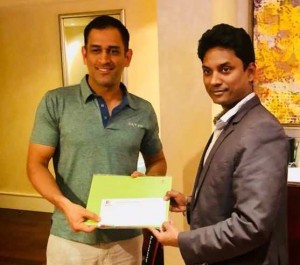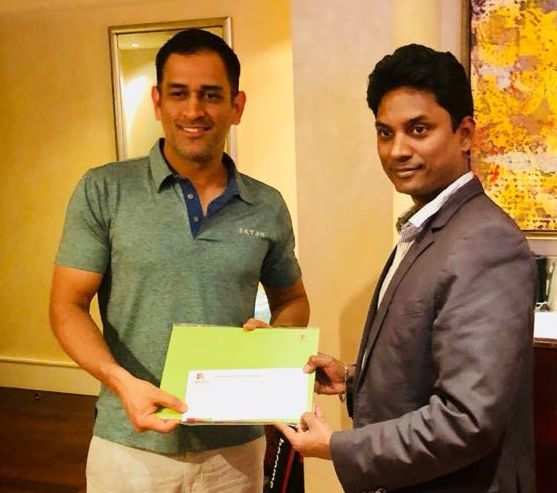 Celebrities, film stars and cricketers being roped into the role of brand ambassadors of Indian real estate companies is nothing new. Right from Lodha in Mumbai to Nitesh Estates in Bangalore and many other developers in Delhi-NCR have experimented with this tried & tested celebrity endorsements for brand recall.
Names of MS Dhoni, Virat Kohli, Shikhar Dhawan, Sania Mirza, Maria Sharapova, Michael Schumacher, Shahrukh Khan, Akshay Kumar, Twinkle Khanna and many others are hence very identical names in the Indian real estate market. Why are then brand strategists so curious with Bangalore-based Sumadhura signing up MS Dhoni as the brand ambassador?
Well, there are not one or two but very many reasons why any brand expert or real estate analyst would keep a close watch on the future outcome of this association. The history of Dhoni's tryst with Indian real estate, many celebrities being dragged into courts for their part of accountability in developers' failure to deliver projects, and, most importantly, the timing of the association are the reasons that is making the market keep the fingers crossed with this association.
It seems the dare devil Dhoni, as he is known, has this time met another courageous risk taking developer who does not mind joining hands with someone who has only recently been in the news for all the wrong reasons. This also raises a fundamental question as to whether the developer has been smart in strategy or it is just another case of 'Me Too' in showcasing its financial clout to have a celebrity endorsing its brand.
The brand strategists believe that the answer is not as simple as buying the billboards across the town to announce the arrival of another cash rich developer as emerging brand. Only the time will define whether it was a good move or impulsive branding endeavour that was ahead of its time for the real estate company.
"There are three stages of evaluation. As of now, first round goes to Sumadhura since the relatively lesser known brand beyond the catchment area has suddenly got a pan-India brand talk point. Now whether this is another case of ten minutes of fame or the developer has some sound strategy to make use of Dhoni's endorsement beyond advertising is to be seen. Last, but not the least, now the developer will be more under media scrutiny and will have to match promises into performance," says a brand strategist who manages celebrities.
Sumadhura's strategy or impulse to sign MS Dhoni? 

Sumadhura needs to establish in the minds of larger audience that signing MS Dhoni is a strategy than impulse

Relatively lesser known brand gets instant pan-India recall with Dhoni but moving forward sustaining this hype would be challenging

For the developer it is the objective of brand association with Dhoni that will define their roadmap

Success of brand Sumadhura would be a case study in positioning an emerging brand
With Dhoni as brand ambassador what could be vouchsafed at this point of time is the fact that Sumadhura has, no doubt, registered its presence in the minds of audience beyond its catchment area. The developer community, media, investors and financial analysts are suddenly talking about the brand. It is to be seen to what extent it does help the developer in shaping up as a brand and consolidating its equity among the larger stakeholders.
The calculated risk is as much for Sumadhura as for Dhoni. If the relationship fails to prove a point beyond symbolic endorsements on the billboards then it is definitely a face loss for a cricketer who is at the fag end of his illustrious career. More importantly, critics would take no time to recall his baggage of Amrapali fiasco and raise a number of uncomfortable questions to the cricketing legend for his failure with real estate.
For Sumadhura also, it is a calculated risk and there are challenges to position itself as an upcoming brand that is not just having Dhoni to piggy ride for getting noticed. After all, despite the fact that Sumadhura Group has done projects across Bengaluru and Hyderabad over the last 20 years, with 30 completed projects and residential projects of 5 million sq ft under construction, they don't enjoy the luxury of brand recall, forget brand leadership.
Strategy would be key to the future brand equity of the developer. What are the objectives that they wish to achieve with Dhoni as the talking point? Is it a precursor to pan-India expansion? Is it quest to get listed in the near future? Are they planning to raise big-ticket funding for expansion? Has the micro market that they operate been so cluttered that a celebrity endorsement could ensure they get a premium?
There are many questions than any answers at this moment. MS Dhoni as the brand ambassador is only the beginning of a new journey for the brand Sumadhura and definitely not the destination point. Stakes are high for both the parties but definitely it is brand Sumadhura that has taken the higher risk.