News Point: Tata Housing Managing Director and CEO Brotin Banerjee resigns amidst speculation of a major rift with Board members over company's loss of brand equity.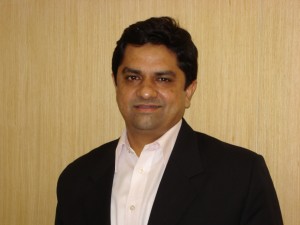 Amidst conflicting reports of Managing Director and CEO of Tata Housing, Brotin Banerjee having differences with the Tata Board members, Brotin has resigned citing personal reasons. His resignation has been accepted.
It is noteworthy that Banerjee's exit comes in the wake of complaints that the real estate company had placed poor bets on a number of projects. There were a number of complaints from homebuyers as well.
Track2Realty has been the first to put on record the fact that the brand trust of Tata Housing is falling in the wake of mounting consumer grievances. 
Tata Housing had then threatened Track2Realty with "actions, including legal actions". But a report with The Economic Times, Feb 5, clearly pointed out that out of the 19 projects Tata Housing has been grappling with land title issues and delay in delivery in as many as 10 projects. 
The Economic Times report even said that a "special review", directed by promoter Tata Sons is currently underway and a separate audit was undertaken by the company a few months ago of many projects of Tata Housing which was grappling with issues ranging from angry homebuyers to unclear land titles.
Tata Housing sells homes from INR 5 lakh to INR 14 crore and has around 70 million sq ft of projects under various stages of development.
The brand ranking of Tata Housing with Track2Realty BrandXReport has taken a hit in the last couple of years. As a matter of fact, Tata Housing has been out of the list of Top 10 performers with the latest consumer confidence survey titled Track2Realty Consumer Confidence Report 20:20 for the first time ever since the survey started in 2012.
The Tata Housing spokesperson nevertheless remained in denial and instead threatened Track2Realty.
Tata Group has officially confirmed the resignation of Brotin Banerjee that has accepted and is in the process of appointing a new CEO.
Tata Housing is a closely held public limited company and a subsidiary of Tata Sons. It has 70 million square feet under various stages of planning and execution and an additional 19 million square feet in the pipeline. 
Banerjee had joined Tata Housing as Deputy Managing Director in 2006 and was promoted to CEO and managing director in 2008.
"The board of directors has accepted his resignation and is in the process of appointing a new CEO. In the interim, Mr. Banerjee will oversee the transition in consultation with Banmali Agrawala, President, infrastructure, defence and aerospace, Tata Sons. Santhanam Krishnan, chairman of Tata Housing shared the development in an internal communication to employees," a statement from Tata Housing said. 
Sources with Tata Housing indicate some more resignations and exits are on the cards to streamline the processes and put the company on revival mode.