News Point: Colliers International India has appointed Harleen Oberoi as the Senior Executive Director, Project Management, India & Developer Projects Leader, South Asia.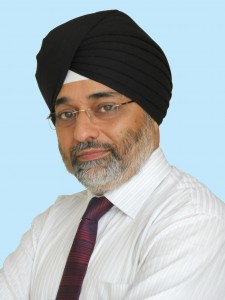 Harleen has over 28 years of experience in projects, and the construction industry in India and overseas. Harleen joins Colliers International from Brookfield Global Integrated Solutions, where he held the position of Executive Director & Country Head, however a major part of his experience has been with Cushman & Wakefield (C&W), as the Managing Director, Project Management for India.
Colliers International has built a robust project management delivery platform in India over the past decade. Simultaneously, the organisation has been adding capability to its already existing strong talent pool, to leverage this platform and maximize output.
As Colliers International gears up to strengthen its market position across the Occupier and Developer services platform, to capture a higher market share, Harleen's presence in the team and his vast experience adds to the capability to not just service leading clients in the business, but also to position Colliers International amongst the top 3 International Property Consulting (IPC) firms by 2020. 
"The India team is pleased to welcome Harleen Oberoi to executive leadership team. After his past stints in various leadership positions in our industry, he is today best placed and positioned to leverage the strengths of our already established platform and take it to the next level of service delivery and accelerated growth", said Joe Verghese, Managing Director, Colliers International India.
Harleen Oberoi added, "Colliers International is the only IPC that has demonstrated and conveyed its intent by investing in technology and resources in India and the region in recent times, envisioning therefore, a complete market dominance by 2020. I am convinced that there can be no better time to come on board and be a part of Colliers International, and contribute towards the assured success story".