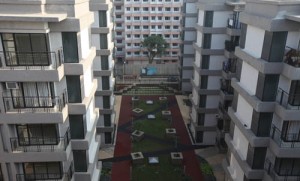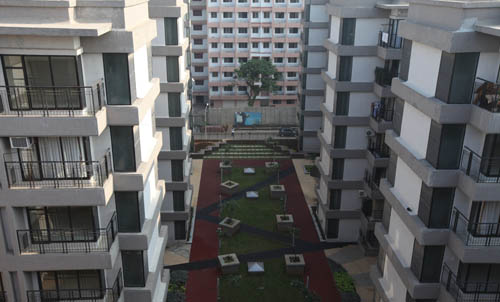 Track2Realty Exclusive-Yearly Analysis: The unprecedented restructuring of project portfolio, selling of land bank, exiting non-core business and the job cuts have yet not led the Indian real estate into the desired comfort zone. The realization to shed the flab has on the contrary left some of the developers to outsource the project execution and pay more.
For instance, leading players like DLF and others have completely outsourced the project execution in the expert hands of infrastructure biggies like Larsen & Tourbo and Shapoorji Pallonji.
Mid size developers with limited resources and cash crunch can't even afford that luxury. Some of them are exploring the idea of asset light model of operations where they get into a joint development with the land owner on a partnership, instead of buying the land. Others are opting for specialised profiles as sales drop across the country with some metros and leading micro markets showing alarming trends.
Marketing gurus of realty sector who made fortunes during the hey days are baffling for explanations today and builders have no inclination for high flying white collared professionals but opting for those specialised profiles who can tide them over the slowdown.
Most of the realty companies have either shed or are in the process of shedding flab. At the same time they are on prowl for cost managers, technical auditors, legal experts, energy efficiency specialists, quality surveyors, and construction project managers. Projects are stuck and millions of square feet remain unsold, forcing developers to hire a second set of CEOs to handle more work and fund managers who can sell off excess land-banks.
"There is a slowdown in the market and if builders do not finish projects on time, they will lose customers," said Sachin Sandhir, South Asia MD of Royal Institute of Chartered Surveyors (RICS), an independent regulatory body of realty professionals.
Some developers admit in the year 2013 ahead, perform or perish will be mantra and importance of timely possession of houses will be key to survival. Suddenly, realty players, it seems, are at last taking project deliveries seriously. "The thrust this year has been in ensuring quality workmanship, timely delivery and reasonable costs. If you look around, there are several residential projects which are ready for possession," says one developer.
Buyers today are asking for the option to compare the features of the projects on offer – from the quality of construction to the amenities on offer – from a huge supply of ready-to-occupy apartments. The trend of projects adopting phase wise completion will only grow from here, so that buyers can check maintenance standards of a society before making the final investment. Consumers today are aware of the potential of different developments, thereby raising the bar in quality of deliveries.
Quality has suddenly become the buzzword in the realty sector to tide over the unprecedented crisis meet with the uncertain times ahead. Builders are now hiring quality surveyors, construction project manager, energy efficiency specialists and others who can get them quick buyers.
"Overall from a developers' perspective, fiscal discipline is the biggest learning where they need to balance debt-equity ratio. Whichever companies have maintained this fiscal discipline are today doing well. Quality and delivery is equally important and even in this slow market companies which have delivered the promised apartments on time have not suffered much. We have been seeing that standing on the index consumer confidence is what ultimately matters," says Anshuman Magazine, CMD of CBRE, South Asia.
Removing the flab pronto is being discussed in boardrooms of these builders. Delhi-based Raheja Developers created verticals where each team looks at a particular project so that business can be closely monitored. Many other developers have started trimming workforce. A leading realty company said requesting anonymity that with no major headway on fresh projects and debt piling up as sales falter, the heat is mainly on the marketing and sales teams.
"There have been some major lay-offs in the sales and marketing team but overall there is apprehension within the company that axe may fall on other departments very soon," said an employee of a Mumbai-based realty company.
Job cuts are one of the many restructuring measures by the realtors. Many consultants agree that real estate developers have been under pressure for the past one year. Funding for the industry has almost dried up, high interest rates have dampened sales and debt-servicing costs are inching up. For some developers, cutting down on workforce helps as new projects have dwindled due to delayed approvals and fresh funding crunch.
"This is happening in a silent way. For example, every division has been given a task of reducing their workforce to a certain level through assessment levels," said a source close to the development at one of the companies.
Job cut has been mere indicative of the overall mantra of cost cutting in the sector. While the firms claim rising input costs have hit them hard, their expenditure in the balance sheet shows cutting corners have been at every level, most notably a significant drop in employee expenses, cost of construction and materials consumed, etc. In the past one year, inflation in input costs has been 10-15 per cent, realty firms say. However, their overall costs have fallen many times, owing to fiscal consolidation by firms, limited new launches, downsizing staff, the slowdown in construction and a delay in deliveries.