Bottom Line: Even though property prices in many of the prime locations of Navi Mumbai have peaked up, Track2Realtylooks at the micro markets that are still very promising.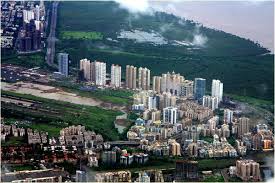 "Forget Mumbai, even most of the areas in Navi Mumbai have peaked up in price point. I am on the lookout for growth corridors in Navi Mumbai that are high potential areas to invest. My immediate concern is the capital appreciation of investment and in the longer term these areas should be high on the index of livability," said Manoj Mishra, an NRI from Middle East looking to invest in Navi Mumbai.
Beyond his initial reaction, this financial analyst was soon exposed to the ground realities of Navi Mumbai. It clearly changed his outlook towards investing in Navi Mumbai. He could also realise that there are not just one or two but many growing nodes in the city where the double digit growth in capital appreciation and connectivity to other parts is better than his expectations.
Analysts active in Navi Mumbai firmly believe that this NRI has got more than one upcoming node in Navi Mumbai where he can invest. Interestingly, the upcoming nodes have been more holistically planned and promise to have better infrastructure.
The CIDCO (City and Industrial Development Corporation of Maharashtra) has defined 13 nodal plans for Navi Mumbai. These are Airoli Node, Ghansoli Node, Koper Kahirne Node, Vashi Node, Sanpada Node, Nerul Node, Belapur Node, Kharghar Node, Kalamboli Node, Panvel Node, Ulwe Node, Dronagiri Node and Kamothe Node.
The CIDCO has embarked on a INR 20,000 crore infrastructure development for the nodes managed by it in Navi Mumbai.CIDCO indicated that the first phase of the new international airport would be ready very soon.
Growth nodes of Navi Mumbai

Prices have peaked in some of the nodes of Navi Mumbai and yet there are many growing areas

Most of the growth nodes are in and around the upcoming airport

Infrastructure in some of these nodes is much better planned

Prospective buyers can bet on areas like Dronagiri, Kalimboli, Ulwe, Panvel and Kharghar
Some nodes in Navi Mumbai such as Vashi, Belapur and Nerul have reached their peak point in terms of budget and ROI. However, Dronagiri, Kalamboli, Ulwe, Kharghar and Panvel have emerged as the new development zones on the periphery of the airport where the real estate rates have already skyrocketed.It is in this context that developers are pinning hopes on Dronagiri near JNPT and Uran.
The 2,592 hectares of Dronagiri node has an average capital value of INR 4500 per square feet. Most of the apartments are in the 800 to 1100 square feet range and the medium to long-term outlook of appreciation is tremendous due to dedicated warehousing and industrial zones. Located to the south of JNPT, this location is ideal for port-based activities and the ready demand is from the employees of ports and other industrial hubs. Dronagiri node has the strategic advantage of being quite strategically located close to the employment catchment areas like ONGC and JNPT.
The industrial node of Kalimboli has mid housing projects and the average rate is INR 6500 per sq. ft. rates. This transportation hub, being situated at the junction of the Sion-Panvel Highway, has the locational advantage of NH4, Panvel By-Pass, NH17 and Mumbai-Pune Expressway and is among the biggest iron and steel delivery centers in India.
Ulwe is the biggest gainer of Navi Mumbai International Airport and already the residential and land rates as far as 10 km radius of the upcoming airport site is a testimony of the fact. The current average residential rates are around INR 7000 per sq. feet and the analysts have already projected to be doubled once the international airport comes up.
Panvel is probably the most important upcoming node with most of its villages falling within the NAINA. Several new residential projects in New Panvel have come up in locations such as Adai, Sukhapur, Vichumbe, Usarli etc. Residential projects have also been launched along the Matheran and Bhimashankar Road. The main feature of this node is Konkan Railway, which has connected New Panvel to other states of India. The current average residential rates are INR 6400 per sq. feet.
Kharghar is the third most developed node of Navi Mumbai, after Vashi and Nerul. Falling into Raigad district of Maharashtra, it has an area of 1,700 hectares. The CIDCO has conceptualised Kharghar as a completely planned region that has self-sustaining amenities. In its endeavour to make it one of the best locations in Navi Mumbai, CIDCO has built an 18-hole golf course opposite Central Park in Kharghar. The Central Park sprawls 80 hectares and has a jogger's track, food courts, fountains, botanical gardens, amphitheatre, theme parks and a conservatory (green house). The average capital values of residential properties are around INR 86 00 per sq. feet.
So, Navi Mumbai is sitting over not just one or two but many growth nodes. For any homebuyer looking to invest for capital appreciation, rental yields or living over there, can bet on any of these growth nodes.