Bottom Line: With robust economic growth and low real interest rates set to persist in Asia, investment property transaction volumes should remain high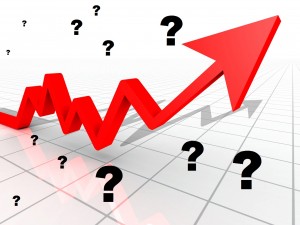 Track2Realty lists down the assessment by Colliers International that will drive the Asia property market in 2018. Here are the Top trends that is expected to be in the headlines.
Firm economic growth and persistent low real interest rates will continue to drive occupier and investment property markets in Asia 
Economic conditions have strengthened around the world: 2017 will see the highest global real GDP growth since 2010, and 2018 should be better still. In Asia- China, Japan, South Korea, Hong Kong and Singapore should all achieve higher or sharply higher growth in 2017, than in 2016, although modest slowdowns look probable for 2018.
Momentum in India slowed in H1 2017, and so growth will be below China's for that year; however, growth should rebound sharply in 2018. Improved economic conditions have boosted demand for leased office space, especially in Hong Kong but also in Singapore, the leading Chinese cities and in India. Demand for industrial and logistics property has strengthened for similar reasons.
With overall demand for leased office and warehouse property set to stay strong, office and warehouse rents should rise further or at least stay reasonably stable, boosting cash rental streams to landlords and thereby supporting investment property demand.
"We expect the commercial real estate (CRE) market to remain on track with sustained demand from occupiers in the coming years. Flexibility, collaboration, work space efficiency, employee retention and cost effectiveness will be the key focus areas of CRE heads in 2018", said Ritesh Sachdev, Senior Executive Director, Occupier Services at Colliers International India.
Property investment volumes in Asia will remain strong, and yields may well shrink even further 
With robust economic growth and low real interest rates set to persist in Asia, investment property transaction volumes should remain high. Based on RCA data for Asia Pacific as a whole, after a strong 2016 transactions in completed properties rose by 4% YOY to USD102 billion over the first nine months of 2017. Particularly strong were Hong Kong (+38% YOY) and Singapore (+83% YOY); and these two cities rose, respectively, to be the first and third ranked urban investment centres in Asia Pacific over the period.
Looking forward, we expect the investment market in India (+85% YOY over the first nine months) to continue maturing, while Japan may well recover from recent weakness as its economy accelerates. It therefore seems reasonable to expect transaction volumes to rise again in 2018.
"With India forecast to see a notable economic growth in coming years and Indian cities growing at a rate faster than most other cities in the world, the property development to continue witnessing robust growth rate in the medium to long term. Steady economic expansion, persistent loose real monetary conditions and improvement in infrastructure spending ought to support the Indian investment property market. With the investment focus is likely to remain on grade A office assets, organised warehousing sector and affordable housing, these sectors are poised for interesting times ahead", said Surabhi Arora, Senior Associate Director, Research at Colliers International India.
Office rents in major centres will continue to rise or be fairly stable in 2018 
In India, we continue to project an average 5% annual increase in office rents over the next three years in the technology-driven markets of Bangalore, Hyderabad, Pune and Chennai. We expect the rents in traditional markets such as Delhi-NCR and Mumbai to remain stable, however, grade A properties will continue to command premium in most markets due to the occupier preference.
Flexible workspace will strengthen further as a source of new leasing demand 
The flexible workspace market has seen huge growth in many Asian cities, and this trend should continue. Flexible workspace operators are now a major source of demand for leased office space in Hong Kong, Singapore and the Tier 1 and Tier 2 Chinese cities, and are growing in importance in India with Jakarta and Bangkok set to be the next markets to witness significant growth.
In India, In the past two years, the flexible office operators leased more than 4 million sq ft (0.37 million sq m). With the momentum of flexible office spaces gaining ground we expect more developers to foray into this segment in the coming years. 
Technology companies will strengthen their presence in the CBD and CBD fringe 
As per Colliers International, technology groups need to move towards the CBD or CBD fringe to find and retain talent in R&D, software and IT, and sales & marketing, all groups which should increase in proportion to integration of artificial intelligence; and we expect the attractions of the CBD and CBD fringe to strengthen further over time.
Business parks on city edges are an option for smaller or start-up groups. Different economic criteria apply to manufacturing units, for which location outside cities makes sense. However, technology occupiers attempting to concentrate all their operations in out-of-town campus sites look unlikely to attract all the high-skilled staff needed for the key roles of the future.
Higher trade flows and e-commerce will continue driving industrial and logistics property in China, Hong Kong, Singapore and India, with industrial property emerging as a key organised asset class across Asia. 
India is particularly witnessing more interest in logistics and warehousing sectors due to recent tax reforms which implies a uniform Goods and Services tax across the country. 
There is more demand for new logistics property, as the sophisticated occupiers are demanding more modern and specialised warehousing and logistics solutions.