Sobha Limited, on a consolidated basis, registered a turnover of Rs. 4.01 billion during the third quarter of the financial year 2015-16.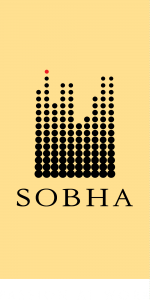 The revenues have declined by 12% on a sequential basis and 42% year-on-year. This is on account of higher volume of sales from projects which are yet to meet the revenue recognition threshold.
The Profit before Tax (PBT) stood at Rs.518 million, and the Profit after Tax (PAT) at Rs.321 million on a consolidated basis. The PBT and PAT have declined by 17% and 19% respectively as compared to Q2'16 and by 43% and 47% as compared to Q3'15.
During the quarter, the Company has generated net positive operational cash flows of Rs.1.73 billion. The debt-equity ratio stood at 0.81 as on December 31, 2015.
In Q3'16, the Company achieved new sales of 806,309 square feet valued at ` 4,783 million with an average realisation of ` 5,932 per square feet. The new sales volume and value are higher by 22% and 12% as compared to Q3'15. The Company's first commercial project, Sobha City Mall in Thrissur, Kerala commenced its operations during the quarter and has garnered an encouraging response.
On the operational front, J C Sharma commented, "During the quarter, we achieved new sales of 806,309 square feet valued at ` 4,783 million with an average realisation of ` 5,932 per square feet. There were no project launches in Q3'16 and the new sales achieved is entirely attributable to the existing ongoing projects of the Company. "
Throwing light on the financial results, J C Sharma, Vice Chairman and Managing Director, observed, "The downturn in residential space continued in fiscal 2016 with no imminent trend reversal in sight. Further due to lower revenue recognition, the financial performance for the quarter was impacted. On the positive side, the advances received from customers stood at Rs.10.08 billion which is the highest ever. The margins are stable, with the EBITDA margin improved to 27.90%. Our operational cash flow generation remains strong accompanied by a reduction of Rs.302 million in debt during the quarter. The Company, through judicious control over fixed costs combined with concerted effort at reducing borrowing costs, has also been able to restrain its construction cost and protect its margins."