By: Biraj Sen, Director, Sashwaat Realty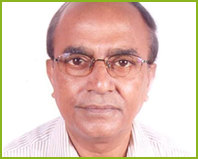 Track2Realty Exclusive: Real estate market in India is growing fast because of the increasing demand for planned development, relatively less congestion and pollution, better hygiene and sanitation etc. that is giving way to new opportunities to grow. Investors are not restricted to one category and buyers looking to buy commercial as well as residential properties are angling towards the smaller cities such as Vizag, Pune, Nasik, Ahmadabad etc.
Further, the tier I cities demand homes with better facilities like a community system with amenities like gym, community hall, garden area, etc. while with the tier II and III cities the picture is different as their demand lies in overall development of infrastructure starting from township-apartments, malls, better school buildings and healthcare facilities.
Talking from a consumer's point of view, the recent developments in tier II & III cities indicate that there has been a rise in the overall standard of living which in turn is making a permanent place in their wish list of buying high-quality homes. In other words, demand for investments rises when the price doesn't pinch the pocket much.
Today 50 per cent of our business is in Delhi-NCR, and the rest in Tier-II and III cities. For example, Uttar Pradesh, a state that comprises 24 per cent of India's population and yet Lucknow being given the status of a tier-II city, which is not exactly small. The volume that these markets are generating is better than that in the NCR. Such cities definitely have a great market, immense potential and are undoubtedly more profitable than tier-I cities.
The real estate sector through its tier II and III cities are basically trying to replicate the composite lifestyle, like in the tier I cities. Buildings with ultra modern townships is already in making in cities like Mohali, Amritsar, Ludhiana, Jalandhar, Jaipur, Jodhpur, Ajmer, Sonepat, Panipat, Karnal, Kurukshetra, Gurgaon, Lucknow, Greater Noida, Ghaziabad, Meerut and Agra,
each equipped with medical, commercial, retail, schooling, housing and other core institutions.
Apart from all the economic reasons that have led to the growth of real estate market in the tier II and III cities, there is an emotional bend too. The most important factor which gives an edge to the small town entrepreneur over their metropolitan counterparts is the close relation with their customer base. Usually in small communities, people share a close relation with each other. In some businesses, word of mouth plays a crucial role, which small town entrepreneurs enjoy.
Moreover, the competition that brands face is combated with strong consciousness drive, especially among the new borns. Advertisements play a crucial role in molding the opinion people hold about a brand. Thus, the race to be seen at the top has made the real estate sector the centre of attraction. Although the entire picture looks rosy from a distance, a close look at the same reveals that though there are more opportunities in the tier II and III cities, the lack of manpower becomes a drawback in executing the innovative ideas.
The demand for construction services in these cities are increasing, slowly and steadily. There is an increase in demand for premium hospitality spaces, shopping malls, institutional buildings and premium residential colonies as well as LIG housing. Such projects automatically create the demand for good quality construction services. Also, there is a shortage of exposure and experience and a one-stop-solutions provider is highly valued.
Yet, one cannot deny that these cities are soon becoming the driving forces in the real estate industry today. Indeed, if all parts of the Indian geography are not tapped properly, it would lead to migration. To avoid such a situation from surfacing, one has to think about expanding into the tier II and III cities.