News Point: There are very many arguments for and against the proposal to develop salt pans but primary concern is that whether the sea facing land parcels should be used for affordable housing or high end luxury properties.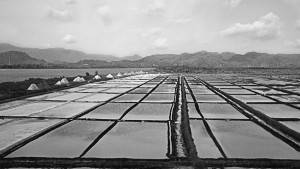 The demand for urban habitable developments over salt pan land has been since ages in Mumbai. As a matter of fact, the critics have always termed the Coastal Regulatory Zone (CRZ) and No Development Zone (NDZ) norms as archaic and demanded that Mumbai must learn from other global peninsular cities to accommodate the fast growing population. Why then is the built environment of Mumbai real estate keeping its fingers crossed when the idea has finally been proposed?
As things stand, the Brihanmumbai Municipal Corporation (BMC) has proposed to unlock 5,189 acres of NDZ land and 642 acres of salt pan land to develop about one million affordable houses and civic infrastructure.
The proposal has been mooted after Maharashtra Government had earlier appointed panel to study the possibility of converting salt pan lands into affordable housing destinations. Following that the New Development Plan 2034, which would be discussed in BMC's general body before May 31 this year, proposes to create the affordable housing stocks by freeing land parcels currently demarcated as NDZ and NAs (Natural Areas).
NDZs have been divided into three parts — 33 per cent for open spaces, 33 per cent for affordable housing, and the remaining for commercial and housing development.
Statistically speaking
BMC has proposed to unlock 5,189 acres of NDZ land and 642 acres of salt pan land to develop about one million affordable houses and civic infrastructure
Salt pan land are natural flat expanses of ground covered with salt and other minerals along the sea routes
Environmentalists maintain these natural land area should be untouched for construction/development and be part of CRZ
Massive housing requirements and non-availability of land forcing the government to propose affordable housing on salt pan land
Delhi-NCR has around 46,000 square kilometer of land in which 4.6 crore people live but Mumbai has 605 square kilometer of land in which 2.25 crore people live
The BMC has also proposed the relaxed FSI for the same that can be cited as generous from Mumbai standpoint. Under the proposed plan, the new affordable housing projects would get a FSI of 4. The NDZ region from Colaba to Bandra would get a uniform permissible FSI of 2 (currently 1.33) as allowed in the suburbs.
The proposal suggests that an owner would get 50 per cent of Floor Space Index (FSI) for total area, while the rest will go to BMC for public amenities. So far, the FSI on NDZ land was 0.20 to 0.40.
Such a move has been recommended for long in Mumbai. As expected, no one is complaining against it either. But then there are certain concerns that are being deliberated today. Many even feel that the land should be optimized for creating luxury housing and the premium should be used to create the crumbling infrastructure.
Arvind Nandan, Director – South Asia of Colliers International categorically says this is an unfortunate but inevitable need and there is no other option left now. According to him, there are many far reaching adverse consequences like increased load on infrastructure and also environment concerns will go for a toss. But the issue is where do you allow people to live now. This is not an ideal answer but there is no better alternative left.
"Delhi-NCR has around 46,000 square kilometer of land in which 4.6 crore people live. Mumbai has 605 square kilometer of land in which 2.25 crore people live. Here, out of this 605 square kilometer, you hardly get around 200 square kilometer for urban habitation because a lot of land space has gone into eco friendly zone, CRZ norms and slums & unauthorized constructions which you can not remove because of socio-political compulsions. So, you are in an emergency situation. Developments on salt pan land is as much undesirable and avoidable as it is necessary today," points out Nandan.
Devang Trivedi, Managing Director of Progressive Group, however, points out that salt pans are prime locations due to sea view and other prominent factors. Affordable housing in such prime land is like using too expensive resources for providing affordable housing. It is a very desperate move. In case it has to be opened for development then it should be tendered and sold and the consideration or revenue gained can be used to create affordable homes somewhere else.
"It is not at all risky to provide extra FSI because of advanced technology available for quality housing. But my concern is something else. This move should be the last recourse after exhausting all other possibilities. And the land parcels should be optimally used," says Trivedi.
Speaking on the pros and cons of unlocking saltpans for affordable housing, Manju Yagnik, Vice Chairperson, Nahar Group says salt pans in Mumbai form a large chunk of land which till now is NDZ. The Maharashtra Government proposes to throw open nearly 14,000 hectares of salt pan land in Mumbai and around for housing aimed at the economically backward classes and the poor. Opening up this land with special FSI rules will invite large-scale development in the saltpan area.
"This will give a thrust in real estate sector for developing low cost houses. Apart from this, there will be very little development of luxury apartments due to land location. Huge infrastructure development will be required to be undertaken for attracting people to come and stay there. There are both advantage and disadvantage. The advantage being that the government's vision for 'Housing for All' by 2022 will be possible to achieve, provided the incentives are lucrative. But the disadvantage is that Mumbai will be losing open space and certain areas will become more congested," says Yagnik.
A section of analyst even point out that Mumbai should take some learning from Singapore which is quite environment conscious and yet made use of the saltpan lands for urban habitation and economic activities. The argument suggests that if organized developments are not allowed, there will be unauthorized developments on the NDZs which will have more adverse effect on environment and infrastructure.
Mumbai as a city needs to grow vertical. Extra FSI that would be allowed are conditional. So there is not much of risk involved provided there is ample of infrastructure development to support this FSI. However, every developer would like to see, even if they do not publicly say it, that these sea facing land parcels should be optimized for luxury housing, while affordable housing can be in some other locations.
As things stand, the proposal is under the consideration but what is being discussed on the saltpan land is affordable housing and not luxury properties with the luxury of sea facing premium.
By: Ravi Sinha