Bottom Line: Commercial real estate might look more rosy but the developers in residential segment by and large don't have expertise with it. Ravi Sinha finds that it is more of compulsive shift than any strategic move for residential developers to foray into commercial segment.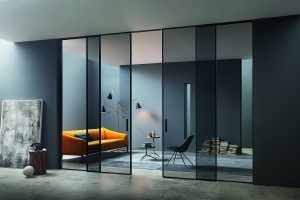 Real estate is a sentiment driven business and the sentiments play as important a role in the market transactions as the ground realities. However, while the consumer sentiments are critical as the driver of the business, it is still debatable as to what extent the sentiment of the developers goad the market in the right direction.
The rat race to launch some specific projects, be it SEZ, retail, luxury housing or even affordable housing, is more due to the sentiments, or gut feeling as they say, of the developers, than any market rationale. It has often led to oversupply in that given segment. The same goes true with certain micro markets where the supply far exceeds the potential of the given market to absorb. 
It is in this background that today when some of the residential property developers are foraying into commercial projects, the trend does not evoke confidence of the market analysts. There is a general perception that it is nothing new but oft-repeated quest of the developers to look for greener pastures.
The greener pastures are mostly defined with numbers and not execution capabilities or business model. For example, the absorption of office space has been upwards of 40 million square feet per annum for the last 3 years. The overall sentiments in this segment look bullish with PE investors also putting in money. As a matter of fact, even in retail real estate the PE investors are bullish and exploring even the Tier II cities having malls with good footfalls, brand mix and strong sales. This is what is enticing the residential developers looking for both the buyers as well as the capital investments.
The trend of residential developers shifting to commercial spaces hence demands a critical analysis before one could accept it as a viable business shift. Is it because the residential sector is not performing as good as commercial? Is it a desperate move for better cash flows? Or is it a rat race the way developers ran towards SEZs or Luxury Housing at one point of time leading to oversupply and failure?
Then there is question of execution capabilities and expertise of these developers. While the residential real estate operates on an outright sales model, the commercial spaces are by and large operating on the lease model.
Do these residential developers have expertise in leasing? Does commercial spaces have as big a market in terms of cities as residential? Are these residential developers getting into commercial segment because there would be a rat race for REIT listing ahead? There are more questions than answers.
The empirical evidence indicates that: 

The Indian property developers have by and large failed with non-core expertise area

Foray into telecom sector earned a brand disaster for the developers as well as the sector

There are only a handful of developers in India who have been successful in all the segments of real estate
Some of the property analysts even believe that the quest to be seen as a full-scale developer with diversified portfolio is what is driving the developers into the commercial portfolio.  
"With source of capital squeezing in the market and raising funds in mind, the developers are diversifying the portfolio and getting into commercial real estate. Most of the credit rating agencies and analysts are more bullish on the commercial real estate. Having said that, I have my doubts as to how many of these developers would actually succeed in a segment that demands very different kind of skill sets," opines Rakesh Kadam, a property consultant in Ahmedabad.
On being asked whether it is lucrative for residential developers to switch to commercial real estate, Nikhil Hawelia, Managing Director of Hawelia Group categorically says that the issue is not about what is lucrative but what is feasible. According to him, unless one has the expertise in leasing and corporate tie-ups one would not succeed in commercial real estate.
"It is like asking whether I should now get into any other sunrise industry for greener pastures. My expertise is in making houses and for me retail or office space would be new ball game altogether. Even if I am open to a new learning curve, I must be conscious of the fact that it won't be a smooth transition. But the market is definitely more rosy in commercial real estate today," says Hawelia.
It is too early to give a conclusive report of whether or not the residential developers would succeed in the commercial real estate. But what one could vouchsafe at this point of time is the fact that the transition won't be a smooth ride for the developers looking to greener pastures on the other side of the fence.
Track2Realty is an independent media group managed by a consortium of journalists. Starting as the first e-newspaper in the Indian real estate sector in 2011, the group has today evolved as a think-tank on the sector with specialized research reports and rating & ranking. We are editorially independent and free from commercial bias and/or influenced by investors or shareholders. Our editorial team has no clash of interest in practicing high quality journalism that is free, frank & fearless.

Now you can subscribe our YouTube Channel @ https://www.youtube.com/channel/UClwlWQn4MUB7uVbQKsNEJzg