Bottom Line: REIT fails to gain ground among retail investors in India due to low awareness and low returns. Embassy-Blackstone REIT might get well taken by the organised investors but the developer fails to see larger picture to enhance brand equity with it.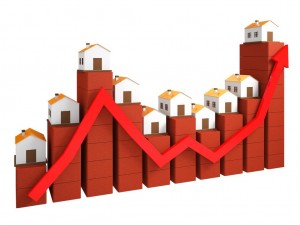 REITs or Real Estate Investment Trusts might be the most debated and expected development in the Indian real estate, but a majority of Indians are yet not convinced how will it operate. Even more in number are questioning the opinion of experts as far as its lucrative ROI (Return on Investment) is concerned. The Indians believe given the market uncertainties REITs won't be the game changer for the Indian real estate, unless the returns are really tempting.
More than half, as many as 54% Indians maintain it is more of a hype around REITs than any lucrative investment option that could compel them to commit for investments. More than three fourth of Indians, 78% to be precise, believe REITs would not be attractive unless the returns are in the double digit.
These are the findings of a pan-India survey by Track2Realty, the real estate thinktank. Track2Realty conducted the survey between September 20 and September 30, 2018, across the 10 key cities to assess whether the Indians are really ready to embrace REITs. The results are definitely not the music to the ears of developers having high hopes with REITs listing.
The survey was conducted in high net-worth cities of Delhi, Gurugram, Mumbai, Pune, Bengaluru, Hyderabad, Chennai, Ahmedabad, Indore and Kolkata.
A structured set of questions that was based on the qualitative assessment of high net-worth Indians was given to the respondents. The questions were mostly related with the understanding & awareness about REITs, risks versus returns, willingness to invest and their expectations to make REITs a success in India. The survey tried to get into mind mapping as to whether they would invest in a new financial product.
A substantial number of Indians, as many as 62%, feel it is too early for REITs to make inroads into the investment horizon of Indians. It is generally believed by more than half (54% Indians) that beyond the initial hype leading to a couple of REITs successes, REITs will go through its own testing time before it gets its due recognition as a viable investment instrument. 
Are retail Indian investors aware with the tax exemption part of REIT? Only four out of ten, 42% have clarity over capital gains tax, minimum alternate tax and dividend distribution tax. Mind you! The respondents are mostly well educated and active in the stock market and still awareness level is pretty low. With most of these investors pretty comfortable with no entry cost of the stocks, a vast majority of them, 82% question why should there be a entry cost.
"The way I can invest INR 5,000 or 10,000 with a stock, the same should be the benchmark for REIT also. But I am told that minimum amount that I can invest in REIT has to be INR 2 lakh. This makes it a game of organised investors and not common people like us," rues Jyotsna Dalmia in Gurugram.
Can REIT offer significantly higher returns than the other risk-free investment instruments? This is a question on the lips of nearly nine out of ten, 88% of respondents. The Indians believe they would better wait and watch than jump to a new financial product where risk is involved and returns are not that great.
"Give me returns in the range of even 12% and I am game for REIT. But with all the reports about the expected ROI of 7-9% why should I be the first mover to burn my fingers? Forget stocks, I would prefer a bank fixed deposit with 7% than an investment that is market linked and hence risky proposition," maintains Iqbal Qadri in Mumbai.
What is the expected time frame for REITs to establish its investment attraction in the Indian market? Opinion is divided but nearly two third Indians, as many as 66%, feel it will take 7-10 years before REITs is recognised as a trustworthy investment vehicle.   
"Let the financial product test the water first and then go through the desired changes and market positioning. Once the investment instrument is settled ad people are aware about its pros and cons then only could one gauge its success in the country. I don't think there has been any sincere efforts to educate the average Indians about why should they invest in REIT. It seems to be a game with core concentration of seasoned investors," says Prithvi Patel in Ahmedabad.
A common problem with REIT in India is its awareness level and how it will actually work. Less than one-third of potential investors, as low as only 32%, have some clarity over the investment model with REIT. A vast majority of Indians, as high as 78% even maintain that the REIT listing developers are so confident with their organised investors that they are least bothered to create awareness about retail investors.
What could create REIT awareness and lead to better eco system? Nearly two third Indians, 64% feel companies going for REIT listing should collectively create a campaign like what the Association of Mutual Fund in India has done with 'Mutual Fund Sahi Hai'.
Track2Realty View
Given the hype among the organised investors who understand the dynamics of REITs and how income generating assets could lead to wealth creation, there is no doubt that Embassy-Blackstone REIT listing would be a success. The credit rating agency ICRA assigning provisional AAA rating has also been a shot in the arm of India's first REIT listing.
The long-term roadmap nevertheless is hazy. The low awareness about REIT in India, added to the fact that Embassy Group has failed to create the desired media hype in the market, makes it a game of only the organised investors. The developer probably failed to see the larger picture with what could have elevated their brand positioning to the next level.
Our survey finds that the low awareness about what is not only India's largest REIT but Asia's largest in terms of office portfolio area, underlines the fact that with this REIT listing India will join the league of global REIT markets such as the US, the UK, Singapore, Japan Australia and Canada.
Had the developer created the buzz and, more importantly, positioned this REIT listing with critical linkage to brand Embassy Group they would have not only reaped the best of first movers' advantage but would have also done great favour to create conducive eco system of future REIT listing in India. 
Amidst the financial market uncertainties at this point of time, had Embassy Group joined hands with other developers getting ready for REIT listing, it would have been an ideal launchpad for all the REIT aspirants. As of now, the low awareness and many developers themselves in the doubt zone, there won't be sudden rush for more REIT listing as everyone will wait and watch to see market response with Embassy's REIT.
A collective effort would have shaped REIT eco system much better in India. But then, real estate business in India is not as collaborative, transparent and participative in nature as Mutual Fund business.
Last, but not the least, even in the global context REITs have succeeded in an ecosystem where the ROI has been higher than the safer investment instruments. For example, in the US average REIT yield of 4% vs 10-year treasury yield of 2.4% made sense; in Singapore magnet was 6.5% vs 2.3%; and so was in Malaysia with 7% vs 4%. In India's case, the current 10-year G-Sec yields are in the 8.2% range. That means that REIT should provide returns of at least 14-16%.
METHODOLOGY
The survey demography belonged to well-to-do professionals in urban pockets across the 10 cities. The respondents were already active in the investment market in general and equities in particular. Most of the buyers were young and below the age group of 45 years.
A sample size of 2,000 respondents (200 samples in each city) was targeted. Out of these 1858 samples were finally zeroed down and considered for analysis. Rest 142 respondents were not considered for evaluation since they either gave incomplete answers, contradicted their responses or were rejected for non-seriousness of their choices & concerns. The total sample size had 72% males and 28% females as a representative set.
The surveying method was one-on-one interviews, in which the researchers explained the theme and purpose of the survey and then handed over the questionnaire to the respondents to be filled and returned the next day. All the researchers being the local residents of the city, they managed to assure the respondents complete anonymity.
The results were based on a set of 20 open-ended questions and the answers were grouped into four key factors of understanding & awareness about REITs, risks versus returns, willingness to invest and their expectations with REITs.