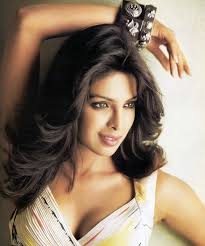 Track2Realty-Agencies: Bollywood actress Priyanka Chopra has been roped in to endorse Unnati Fortune Group. She will be seen in marketing and promotional campaigns that would be rolled out shortly by the company.
Expressing her excitement, the actress said in a statement, "Unnati Fortune Group is a brand that stands for cutting-edge innovation, quality and timely-delivery. It is a brand that has redefined the real estate space in Delhi-NCR."
"Their designs and values are unrivalled and it is a great privilege for me to be associated with them," she added.
"Priyanka turned out to be a perfect fit for the group as she 'truly embodies' its brand values. Like her, we strive for excellence and innovation in everything and believe in honouring our commitments. Priyanka's quintessential blend of spirit and style make her an ideal choice for the brand," said Anil Mithas, Chairman and Managing Director, Unnati Fortune Group.