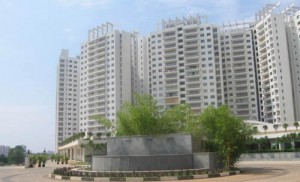 Track2Realty Exclusive: While the real estate market in the metro cities have been flirting around with the NRIs to woo them with big-ticket investments, the discerning expat Indians had some other ideas. The destination to those desirable ideas was definitely not leading them to metro cities. So, at a time when the spate of luxury and super luxury launches were put on offer, the match makers of pricey dollars preferred to court the humble markets where the modest rupee was well grounded not to flaunt with pomp and show.
The discerning NRIs, many of them having been burnt their fingers in the Indian property market, were scouting for virgin territories and it seems Coimbatore market emerged as an ideal match for them. At a time when many of the analysts having grounded vision were questioning the extent of NRI investment in the Indian property market, and Indian expats by and large in a wait-and-watch mood, Coimbatore market had enough to offer. After all, this has been a market that by and large has been slowdown-proof and offering value for money.
Moreover, Coimbatore stands as a market that dispels the myth that NRIs are so bullish on the Indian realty, being carried by depreciating rupee against dollar, that they are just going to put money on all the high-end projects. The fact on the contrary is that the NRIs are so discerning in their investment pattern that they want to keep away from the speculative market and instead focus on the market that can weather any future slowdown. Coimbatore is hence poised as their choice of investment.
What makes the Coimbatore story all the more interesting is the fact that none of the projects in this property market projected itself much above the existing market price. Obviously developers resisted the temptations of living with a fantasy of packaging the projects for NRIs only. The interest level of NRIs in Coimbatore market has thus been a natural progression to enter into relatively new virgin territories with realistic price base.
After all, many of the Indian expats having roots in the city itself are also on the lookout for ideal property in the right price band for their parents. Needless to add, the climate of the city only adds zing to the property market, inviting even the NRIs from the neighbouring regions to invest for their ageing parents.
Purvankara does not find it surprising and believes there are reasons why investors will look towards Coimbatore market. Purvankara Group CEO, Jackbastian K Nazareth says the improved infrastructure is a traction point which is well connected with other cities. You have modern airport, a thriving IT/ITes in the city and brands and multinational corporations flocking in the city.
"Coimbatore traditionally had been hub of textiles, which for some reasons lost sheen for few years but is now back to business. Due to better climatic conditions the city's property market has far and wide catchment area even from Kerala and Chennai. Though NRI investment as such is more of a myth in Indian real estate as of now, in the last couple of months we have seen euphoric buys by the NRIs who are mostly buying for their parents since it is also an affordable investment. Even in our project nearly 10 per cent of the buyers are NRIs," says Nazareth.
The question is how much NRI investment is affecting Coimbatore property market. Bijay Agarwal, MD of Salarpuria Sattva says fFrom the enquiries and interest they have received for their soon- to- be launched Coimbatore project, there is a very high interest level from the NRI community.
"Our enquiries have come from across the world- and the larger numbers are from US, UK, Singapore and the Middle East. Coimbatore is a fast growing commercial hub, perhaps the most industrialised in Tamil Nadu. It is also the textile capital of South India. It has some very good infrastructure coming up, including a proposed mono-rail which will be a growth driver. Economy wise it has best jobs, schools and commercial establishments. Climate wise it is a good place to stay, surrounded by very peaceful natural settings," says Agarwal.
Rajsheskhar Koneru – Regional Owner of RE/MAX says around 30 per cent to 35 per cent of investment in Coimbatore real estate is from NRIs. Also, with the setting up of IT firms and favourable weather conditions this place is foreseen to become a hub for NRI investors. With the falling rupee value NRI's now find it a easy bait to invest in Coimbatore Property Market.
"Coimbatore realty market is affordable compared to other areas down South, which makes it in attraction for NRI's to invest in. The city's weather is an attraction for many categories of buyers such as IT companies, retirees and foreign firms. In addition to this lot many IT Firms like IBM, HCL have set up their offices in this city that makes it a healthy a market for NRI's to invest in," says Koneru.
Investment wise Coimbatore is attractive not only to NRIs but also people from across the country. Jones Lang LaSalle (JLL) had pitched Coimbatore as one among the 20 retail destinations worth exploring. Organised players find this market has great potential. Affordability of Coimbatore property also makes it ideal for NRIs than over-heated other markets.
The prices are very good for the opportunity and facility that this city offers. But prices are not just the reason. This city has a lot to offer and investing now is worth every penny. The city has thus found favour amongst non resident Indians from across Tamil Nadu who have invested quite heavily in residential properties in Coimbatore. Developers, encouraged by the trend, have scaled up a bit in project offerings of deluxe apartments and houses, yet not gone overboard to meet their needs.
So, NRI investment is neither surprising in Coimbatore market nor a sudden phenomenon that can surprise the analysts tracking the market in this part of the world. The expat Indians from the city and across Tamil Nadu had been investing in city property for quite some time. Now that the NRIs from other cities also looking for a safe haven to invest post the depreciation of rupee against dollar, Coimbatore has emerged as a better, safe and realistic market in the eyes of the Indian expats.