Talking Point: In an open letter Ravi Sinha reminds the builders that they have no one but themselves to blame for the prolonged slowdown. Poor perception & projection is a result of poor brand management and false promises of developers where understanding and vision has been limited to sales channel through investors. 
Dear builders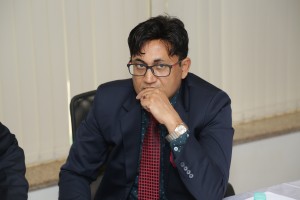 I know my customary address to your community with 'Dear' would invite sharp reactions by the homebuyers at large. Many of them might label this greeting as my change of stance to turn 'Pro Builder' overnight. But never mind! More brickbats than bouquets are part of my job.
Today, I write this open letter to your collective consciousness with all the noble intentions. After all, I would personally like this business to grow for the mutual benefit of all – the builders, homebuyers, lending institutions, investors and, of course, the media which is a key stakeholder for survival through your glossy advertisements.
Trust me! My critical assessment of the business of real estate apart, I would still like the sector to be dynamic industry. And hence, I am taking this liberty to write an open letter to you all to point out the grey zones that you so conveniently try to sweep down the carpet.
I understand that the business of real estate is challenging to the extent that even the established corporate conglomerates have struggled to maintain the same level of trust & transparency that they otherwise command in their businesses of expertise.  I would yet suggest you to introspect as to why the market has come to such a point where it is extremely challenging for the best of economists and analysts to predict its revival. 
Let me tell you gentlemen that the real estate market for long had been only delaying this inevitable backlash on part of the buyers. The slowdown and poor sales is more due to your own conduct than the macro-economic hiccups.
I am also conscious of the fact that a large number of developers are hoping against the hope that once the tide is over and investors return to the market their ordeal would be over. I may sound to be disappointing gentlemen but the era of investor driven real estate business is over.
The investors are known to be fair weather friends and till the time they were making unreasonably high returns with this business they made the killing. Now that the era of quick appreciation is over, they have left behind a legacy of higher expectations and lower trustworthiness.
The latest Economic Survey by the Government of India clearly states that the share of bank lending to real estate sector has fallen sharply to 17% in 2016 from over 68% in 2013, as banks are reluctant to provide credit to this industry due to rising NPAs. So, you have no choice but to look up to the buyers and buyers alone for future survival.
You developers are today left with no choice but to return to a business model that has been tried, tested and trusted across the industries and across the markets – that is customer centric and service oriented business process.
In a demand driven business where the demand far exceeds the supply, I am not ready to believe that there are no buyers in the market. Yes! The buyers are skeptical and not getting what they are looking for. The disappointments are many ranging from artificially inflated prices to demand-supply mismatch and poor customer engagement to false promises.  
I know you may argue with the presumption that the prices are high due to higher input costs and the developers' margins are getting compressed. I would yet argue the fact that record inventory in the market is due to your own mistakes and, most importantly, not learning from the past mistakes. The affordability, or the lack of it, which is a major cause of standing inventory continues to be calculated on your part with the cost per square feet, while turning a blind eye to the market realities.
Isn't it a fact that the nature of the product allows you to live with this denial? Had the houses been perishable commodity you would have had the same mindset? Can't you reduce the prices by constructing smaller units?
The fact is that the developers in their collective consciousness have preferred to live with denial. The deep-rooted psychology that the cyclic nature of the business would ultimately bail you out is what is coming in the way of course correction.
To add to it, what has undoubtedly hurt your business is broken trust with buyers. You have forced the buyers to accept the reality that delay is an inevitable part of this business. Dates and deadlines mean nothing to you and you conveniently look for denial with excuses galore, ranging from delay on part of the government agencies to grant approvals or unavailability of raw materials.
What is even worse on your part is the fact that you don't even accept your accountability for the project delays. A helpless buyer who has made the mistake of giving initial payments, often upfront 80% value of the apartment cost, is left with no choice but to sulk. It is true that you have an upper hand over the buyers in terms of bullying and even litigations. But what you fail to understand is the fact that you lose market reputation, credibility and acceptance due to negative word of mouth.
As a journalist with specialization in brand management, what I can vouch is that the brand management is one of the critical but least understood aspect of this business. You don't even seem to understand as to who is your target audience. 
I keep a track of the reputation management of no less than 500 developers in the country. Basis my experiences I can assert that only a few exceptions in the business do understand what is brand management and how reputation is managed, both online and offline. More importantly, you fail to identify new buyers in quest to attract new buyers.
You do spend a fortune to hire publicity agents in PR industry whose understanding of the business of real estate and its brand reputation is often lesser than the developers. They come on board with only credentials of handling PR mandate of more real estate companies. Agencies are also taken on board on merit of personal relations with builder or his top management where professionalism is relegated to the dustbin.
Most of the developers have today made their online presence through Facebook, LinkedIn, YouTube and other channels. But it is not the medium but the message that is a casualty. Self-glory or congratulatory socio-political messages is not what can help you to communicate & connect with the larger audience. It is your work and shared experiences of the homebuyers that can elevate you as a respectable brand. Unfortunately, this connect with the happy homebuyer is the glaring missing link in all your communication.
I have a strong feeling that the anomaly is because you have failed to identify who is your target audience. Is it someone who is looking for a builder to congratulate the nation on rocket launches? Is it someone who is desperately looking for a responsible builder who congratulates the nation on Independence Day through his Facebook page?
Sorry gentlemen! You have got your priorities wrong. What your brand stands for and how it is constantly helping the living experiences of homebuyers is what would drive a stranger on the property hunt closer to your brand. More importantly, in a market where only credentials today is word of mouth goodwill your communication has completely failed to showcase it to the prospective buyers as to what is the livability quotient of your existing buyers.
But the poor brand philosophy and even pathetic brand management is what is driving you directionless today. You want everything ROI driven and that too has to be immediately tangible. This is what makes you look another greedy seller in the market without any brand differentiation or cutting edge.
The glossy full page or cover jacket advertisements that at one point of time was a tangible parameter to evaluate is still goading you. What you have failed to understand, or deliberately tried to ignore, is the fact that such publicity blitz was working in an eco system where the market was on a Bull Run and best asset class in terms of ROI. I don't think the same strategy would work any longer. 
The receding phone calls post advertisements today (tangible parameter of ROI) clearly suggest that the market has changed and so has the buyer. Even otherwise, the same full-page advertisement with a national daily newspaper by various developers elicits different number of enquiries to different developers. Does not it clearly suggest that it is the brand reputation that commands the sales enquiries, even though investment and its expenses are intangible in the context of ROI.
The Indian real estate might claim to be the second largest employer in the country. But my fundamental question is whether you have emerged as brand employer where your employees could be your brand ambassadors. Sorry to disappoint you gentlemen, but the ground reality is that real estate has offered one of the worst working culture to its employees. It is money and money alone that gets you employees but not the quality talent who would be ready to flaunt company's brand reputation in their social circle.
I have been exhaustively reading the real estate brand management and sales strategy in other developed real estate markets like the US, UK and China. My criticism of the sector apart, I still maintain that Indian real estate could play the same kind of role to the nation's economy if only the market learns two key lessons of investing into buyer satisfaction and brand reputation. Third party endorsement works like an investment magnet that no self publicity blitz can command.
That, unfortunately, is a far cry in a business where quick fix solutions and tangible returns are the only criterion of performance evaluation. However, the short term gain that the developers have enjoyed during heydays has now become the long term pain for the sector at large. I, hereby, rest my case.
Yours truly 
A journalist monitoring brands in wrong business