Track2Realty Survey:A global survey finds the NRIs prefer to invest in hometown property.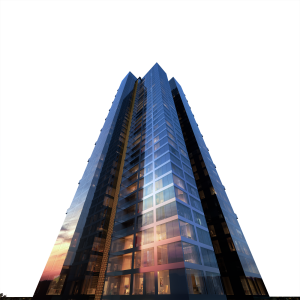 For an average salaried class looking to buy a house the job magnets like Mumbai or Bangalore might be the first choice as the city for living and buying a house, but not for the Non Resident Indians (NRIs). For a large share of expat Indians who wish to make investment back to the country, it is like hometown calling ranks above any other reason.
The choice of high profile NRIs in terms of real estate investment is more of emotional urge to come back to the hometown than the locations that are attractive as job magnets. No wonder, more than three-fourth of NRIs, as many as 78 per cent, wish to invest in their hometown.
Among the NRIs who are investing for the purpose of long-term capital appreciation this percentage even goes up. 82 per cent NRIs would in any case invest in their hometown even when they are advised about fantastic opportunity in some other city. This gives them a sense of security.
The NRIs who are planning to come back and settle in India are also highly inclined to invest in the hometown only. No less than 70 per cent of them are even ready to take up a relatively lesser paying job in the hometown than go for a higher paid job in metro cities. The quality of life ranks high for them as against the high cost of living with more stressed out life.
The third set of NRI buyers, the retiring professionals, are most home sick. As many as 90 per cent of them would definitely buy a house in the hometown only. None of them would risk living a lonely life among the strangers.
The top pick for the NRIs in order of preference are:

Kochi

Coimbatore

Bangalore

Chennai

Ahmedabad

Hyderabad

Thiruvananthapuram

Chandigarh

Pune 

Mumbai 
Chaitanya Verghese, an NRI from Kerala is very bullish to invest in a property either in Kochi. He believes if only the ROI (Return on Investment) would drive his decision to invest then he would prefer to continue working in Manhattan and not come back to India. His reasons to return back is largely goaded by the desire to settle back to home with old-time friends and relatives.
"I don't want to live with a feeling of an immigrant in my own country once I pack my bags for India. A lot of people tell me there are fantastic real estate opportunities here and there. But then I am not an investor and my investment is for self-use and it is self funded. I want to enjoy life now after having worked overseas for nearly two decades now," says Verghese.
Rashesh Shah, an NRI from Ahmedabad was advised to invest in Mumbai property and also set up his business over there. He, however, is not convinced and feels even the economic rationale suggests that one should invest in a city like Ahmedabad. The nostalgia of hometown is compounded by his long-term business vision as well.
"The cost of a luxury apartment is fraction of what a premium apartment in Mumbai would cost. Then the cost of doing business per square feet in Ahmedabad is also very less. So, looking at it from comfort & lifestyle that my hometown can offer, added with the lesser uncertainties of a business with lower investment makes Ahmedabad an ideal city for me to invest. Moreover, this city is poised to grow faster than any other city," says Shah.
Preference for hometown

Best place to invest—78% Hometown, 18% Place of work, 04% Depends 

ROI perspective—82% ROI won't change hometown choice, 18% Depends 

Professionals' India plans? 70% Prefer low-paid job in hometown, 18% Won't mind metro cities for jobs, 12% Not yet decided

Retiring NRIs—90% Won't risk living in unknown cities, 10% Not yet decided

Why hometown? 34% Lower ticket size, 48% Family bonding, 18% Multiple reasons

Outlook on metro—58% Saturated, 24% Emerging locations on periphery, 18% Depends on property

Next growth drivers—64% Tier II cities, 24% Low-cost business 12% Tier III cities 
The survey tried to find out whether the low-ticket size of the investment makes some of the Tier-II cities score over their metro counterparts. Opinion is divided but one-third of the respondents, as many as 34 per cent, admit the low investment is one of the determining factors.
A whopping 48 per cent nevertheless cite quality of life & family bonding as the major driving force behind the hometown investment. Rest 18 per cent of the respondents have a mix of other reasons.
Doesn't this go against the financial wisdom of investing into potentially hot real estate destinations for appreciation? Well, contrary to the general perception, majority of the NRIs, 58 per cent think the metro cities are saturated in terms of the price point and future appreciation potential.
A large share of the NRIs, 64 per cent, are pretty convinced that Tier-II cities would be the next growth drivers. This conviction is further goading them to the hometown for investments.