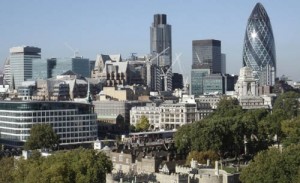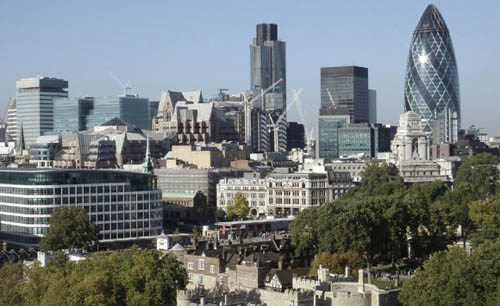 Track2Realty-CRIENGLISH: In a country where majority of the people do not have decent homes and the volume of sales of housing units in Indian markets is under pressure,a growing number of Indians are keen to buy homes abroad, particularly in the United Kingdom.
According to Lord Andrew Hay, head of global residential services at realty consultancy Knight Frank, "Indians probably represent a broadest purchaser base of any incoming nation."
He said that in comparison to customers from the Middle East or Russia, who are just interested in owning "trophy assets," or the ones that are priced anything between 20 million to 80 million pounds, Indians are also buying relatively cheaper assets, which they would prefer to be their residence.
"Interestingly, the Indian purchaser base is much broader. Although there are some Indians buying trophy assets and iconic buildings and hotels, they are also buying a lot of 300,000 and 500,000 pounds properties in all of England," said Hay.
At least 70 percent would be for their own accommodation, he added.Hay also said that the phenomenon is not just restricted to London, but is being witnessed across the country. Increasing number of Indians is looking for good value investment across the U.K., he said.Hay said, "Indians are arriving in all different locations.
In London, in terms of numbers, they would not be much, maybe say five percent, but some of the purchases made were very significant. In other parts of the country, say north-west London, in Birmingham, in the Mid Lands, they are a very significant part of the market. In certain areas they would be 25 percent."
In terms of how Indian real estate is being viewed by the foreign investors, Hay said that though there is "confusion"and "ignorance" about the Indian market, it still ranks above China in terms of potential for investment in real estate.
Hay pointed out there were still lot of hurdles for property ownership in China, which were holding investors back at the moment. Also, investors saw far more transparency, legal certainty, economic and political stability and currency stability in India, than in China, he felt.
However, a number of people have returned disillusioned from India as well. The country needs to work upon areas like transparency in real estate dealings, ease of acquisition, permissions for development and others, to give investors confidence in the service and transparency of the Indian real estate market.
On the pricing of residential properties in India, as cities like the commercial capital of Mumbai in the western state of Maharashtra Mumbai and the national capital Delhi are often rated among the costliest places to live in the world, Hay said it was a challenge for most of the markets.
He said, "There is the same thing happening in the U.K. The developers want to build the best product to achieve the best margin, but that is not necessarily shared by the government or the local authorities who want to provide housing for people who need it."
He said that the price does not come down because of the demand. "I think since the demand is here in India, why would the prices fall? "Unfortunately, in India, there is too much clamor for price reduction," added Anand Narayanan, national director( residential services), Knight Frank India.Instead of falling, the prices of residential property should stabilize. "Nobody buys when there is blood on the streets."