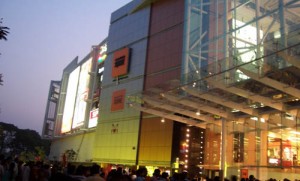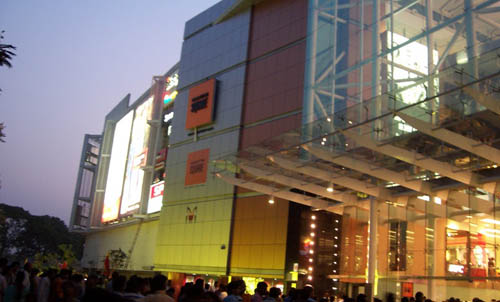 The owners of the Mantri Mall have sued the BBMP for Rs.10 crore for "illegal" demolition of the ramp of the mall and the consequent problems it had caused.
Sushil Mantri, Managing Director (MD) for Mantri Developers and President of Consortium of Real Estate Developers' Associations in India (CREDAI), Bangalore, said his company would claim Rs.two crore for damage to the ramp, and Rs.eight crore for damage caused to the reputation of Mantri Developers.
Sushil Mantri said the land acquisition for road widening was termed illegal by the government. According to Mantri, the BBMP never discussed with his company land acquisition for road widening. "We were never issued any notice from the BBMP about acquiring the land for the road widening project," alleged Mantri.
Mantri Developers has been claiming that while they sought adequate time to dismantle the ramp using scientific equipment, the BBMP acted in haste and demolished the compound wall.
Citing the minutes of a meeting held on November 11, 2010 under the Chairmanship of Subir Hari Singh, Additional Chief Secretary, Urban Development, Mantri said Singh asked the BBMP Commissioner as to whether approval in the Revised Master Plan (RMP) and of the Government had been obtained for the proposed road widening in front of the Metro Station, as required.
BBMP Commissioner said that "no approval from the Government is obtained in this regard. The demand of BBMP for the four-metre road widening is not reflected in RMP 2012 and the government has also not accorded approval and therefore is not a legal demand."
Taking the fight to the BBMP, Mantri said Corporators have been harassing the developers across the City. "As president of CREDAI, Bangalore Chapter, I have been told that most builders are facing harassment from corporators," he alleged.
Mantri Developers, along with CREDAI, are now contemplating apprising the Chief Minister of the problems they are facing.
Former president of CREDAI, Balakrishna Hegde said the association would fight together against the politicos, who he said, saw builders as 'easy prey' for extortion.
Demanding a change in the system of applying for No-Objection Certificates (NOC) to get the building plan approvals, CREDAI has appealed to the government to delegate the powers to the BDA to avoid nepotism and corruption.