Bottom Line: Affordability calculation is key for homebuyers before they begin their house hunt.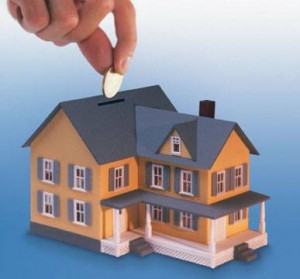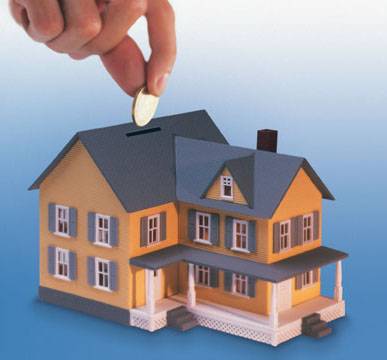 Snigdha Srivastav was on a house hunt in Mumbai and she had zeroed down to a few properties in the city. Unfortunately, she did not apply the 'Do it Yourself' budget calculations and hence found her on square one when she approached for a home loan. Most of the properties that she had been planning to buy was above Rs. 1.5 crore, while her budget or credit worthiness was not above Rs. 1 crore. She did not have Rs. 50 lakh in cash either to pay to the builder upfront.
"I was literally in a catch 22 situation and remained undecided for quite some time. Had I opted for the apartment that I had really liked the most, I would have been in a future financial mess, and had I gone for financial prudence it would have meant property hunt from beginning where my feeling would have been that of compromising with my lifestyle choices and needs," says Snigdha.
Snigdha is not the only prospective homebuyer who often fails to figure out the true budget when shopping for life's most valuable asset. In a housing market like Mumbai where the homebuyer education is mising and the available information is mostly half-baked, the importance of affordability calculations is often not understood.
However, knowing the budget through affordability calculations will save a homebuyer from looking at houses one can not afford. Looking at the houses that are beyond the budget gives a homebuyer unrealistic expectations about the type of home one would like to live and then make homes that fall into their budget look less appealing.
Ground reality
Affordability calculation must be part of the homebuyers' education
Self assessment of affordability calculation saves from over-expectation with house and over-leveraging
Banks affordability criterion only factors borrowers' income and legal financial liabilities
Financial liabilities of a borrower may be over and above what is on his account books
Any house that costs more than 5 years of gros income and 50% of take home salary as EMI is not within the budget
Bottom up approach
Experts point out that it is better to start looking at the bottom of your price range or even below your price range and work your way up. That way, a homebuyer will psychologically appreciate what Rs. 1 crore can get them and what Rs. 80 lakh was not giving them earlier.
Moreover, the afordabiility calculation also equips the homebuyers to deal better with the lending institutions and banks. Banks may say to a homebuyer that he can afford more than what one is actually comfortable paying for. This is because the banks or lending institutions focus on their interest, keeping in mind the repayment capacity in absolute terms.
More often than not, the lenders' detailed financial information when one applies for a mortgage loan will look into one's earnings and repayment capacity but not factor in their basic survival costs like grocery, medical expenses, lifestyle choices and other financial liabilities that are not on the acount books.
The lending party audit only calculates the expenses that a borrower is legally obligated to pay. It is a homebuyer who should know nd be clear in the mind how much one can afford and not over-leverage. Such calculations are beyond the one-size-fits-all borrowing limits of homebuyers that is based on the banks' partial picture on the borrower's financial situation.
Homebuyers must ask self
How much do I have to pay upfront
Can I afford the EMI
What are my fixed & variable monthly expenses
Will house appreciation be faster than interest on loan
Will house purchase affect short-term & long-term financial goals

Expert speak
Devina Ghildial, ex-MD, RICS – South Asia agrees that thinking frugally is not a bad thing, especially when it comes to buying a home. Before potential homeowners start looking at houses and home loans, it is important to figure out how much 'home' can you truly afford. Taking into account your affordability can help serve a two-fold purpose. So when you start looking at houses, do not look at ones you can not afford. This sets an unrealistic expectation about the type of home you want to live in and will make homes that actually fall within your price range look less appealing.
"More importantly, do your own calculations on a loan you are comfortable repaying. No one knows your disposable income and fixed expenses better than you do. So, when you freeze on a budget, take into consideration your household income post tax; your recurring expenses; household expenses; and how these would be impacted if you were to buy a new home. Ask yourself whether the cost of living would go up basis location / proximity to work etc; would any costs go away etc," suggests Ghildial.
The first step in buying a home is to identify the amount that can be invested in the property from one's past savings and assets along with one's repayment capacity and the amount of loan one can avail. If the buyer is planning to sell off the current property to acquire the new one, then what is the resale value of the same.
The budget factor can only lead to identifying one's requirements and priorities with regards to location, number of bedrooms and amenities that one aspires to have. If the borrower has done his affordability calculation and knows his repayment and other expenses, then only one is technically and financially ready to borrow with full knowledge of his capacity to repay a loan, in addition to any savings one may be using as a down payment. These simple check marks will go a long way in deciding the future home and whether or not you are over leveraging yourself.
Budget segment
As far as the budget segment in a city like Mumbai is concerned, most of the unsold inventory in main Mumbai city is priced over Rs. 1 crore, while the suburbs offer slightly cheaper properties. This price segment is definitely out of the reach of most customers. In order to accommodate potential homebuyers in the city, over the past few years what the developers have done is to reduce the average unit sizes of houses. But even this has not really encouraged an uptick in sales. So, distance from work is also one of the critical factors in assessing the budget for home as transportation cost adds to your monthly budget over and above the EMI.
With most of the demand are stemming in the affordable segment, there are not too many options that customers can choose from at least within city limits – where the cost of land and development premiums do not make it easy to deliver budget housing.
Rohan Agarwal, Managing Director, Geopreneur Group laments the fact that whether it is LIG – Low Income Group, Affordable Housing MIG – Medium Income Group or the HIG – High Income Group, the property starts at Rs. 1 crore upwards to Rs. 40-50 crore. It is safe to say sky is the limit as this city nestles one of the most premium properties of the world.
"I feel the banks should also ensure that the buyer is not over leveraged. Basically, the monthly household expenditure and housing loan EMI should be less than 90 per cent of take home income," says Agarwal.
Affordability break-up
A study by one of the private banks had earlier assessed that no house can be termed as 'within the budget' of buyers if it does not fulfill two simultaneous conditions. First, the cost of the house should not be more than five years of the gross income of the buyers. The second simultaneous condition being that the monthly EMI should not be more than 50 per cent of the gross income of the borrower.
The potential homebuyer can calculate his purchasing capacity based on these two parameters. In Mumbai, going by the majority of the cases, normally one borrows 80 per cent of the cost of the house and hence it is imprtant to calculate the house price index vis-à-vis the affordability on these parameters.
Housing market can be clasified into following budget segments to help the potential homebuyers freeze on his choice:
Affordable housing—This segment of housing in Mumbai ranges between Rs. 40 lakh to Rs. 60 lakh and is mostly on the outskirts and far off locations. The homebuyers in this segment must be in the earning range of Rs. 70 thousand per month to Rs. 1 lakh per month to afford it without getting over-leveraged.
Mid segment housing—This segment of housing is in the range of Rs. 60 lakh to Rs. 1 crore and as per a ropugh assessment nearly one-fourth of the available properties in the city are in this range. To afford the property in this mid segment the prospective homebuyer must have the monthly earning in the range of Rs. 1 lakh to Rs. 1.75 lakh.  This goes above the per capita income of Mumbai anyways.
Upper segment housing—This segment of housing forms most of the available property in the city of Mumbai. The price range of these properties are between Rs. 1 crore to Rs. 2 crore. These properties are available in the main city precincts as well as the far off suburbs. In this category, location can be the USP or the amenities & themes. In terms of the affordability, the homebuyers must have the earning in the range of Rs. 1.75 lakh per month to Rs. 3.5 lakh per month.
Luxury housing—This segment of housing has broad range of properties across the city of Mumbai, suburbs and also at the periphery locations. The price range is between Rs. 2 crore to Rs. 10 crore. For a home aspirant in this segment of housing, the earning must be in the range of Rs. 3. 5 lakh per month to Rs. Rs. 18 lakh per month. However, in this segment there is always more down payment and normally the buyer does not borrow up to 80 per cent. There is always an over-supply in this segment of housing even though the demand is subdued, of late.
Ultra luxury housing—This  segment of housing in the range of Rs. 10 crore and above leading up to Rs. 50 crore is meant for exclusive few. And hence, the buyers in this category are normally not bothered about calculating the price index vis-à-vis the affordability. Most if the transactions happen with not more than 50 per cent borrowing. But still, going by the conventional wisdom of affrodability, anyone earning less than Rs. 20 lakh a month will not look up to these houses.
The prospective homebuyers can calculate their budget and then select the available properties based on these parameters. The analysts advise prior calculation of affordability to avoid any disappointment or over-leveraging. Know you budget is not just desirable index of housing market but the first and most important aspect for a homebuyer.
By: Ravi Sinha