By: Neeraj Bansal, Partner—Real Estate & Construction, KPMG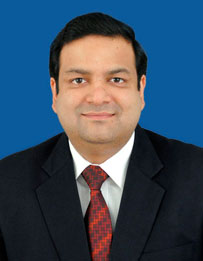 Track2Realty Exclusive: A sound marketing and communication strategy is essential for supporting the brand and its activities. Over last few years, several new marketing and communication channels have opened up. Among the most prominent channel is the internet.
The rising access to internet, mobile phones and popularity of social websites has made it important for developers to maintain a decent presence in the electronic world.
The internet allows a developer to reach out to a large number of prospective buyers at a relatively low cost compared to traditional marketing and communication channels such as bill-boards, newspaper and radio.
It is also essential for developers to monitor the information floating on the social media on a continuous basis as it is increasingly being used by consumers to express their queries, views, experience, grievances etc.
These reviews, especially the grievances by any customer should be attended appropriately as ignorance of the same could damage the reputation of a developer.
A strong marketing and communication strategy has also helped some new generation developers to build a brand in a relatively less time compared to traditional developers.
However, it is essential that these developers live up to the expectation of the customer and deliver strong value. Under delivery could result in significant loss to the brand which may take significant amount of time to regain the trust of customers.
Many developers are promoting projects using the celebrities, sports stars etc. This has definitely helped customer in brand recall, besides increasing trust while investing in a new projects. The right proportion of marketing and communication activities forms the foundation of success/failure of a project.
With significant number of stakeholders and the difficult dynamics of real estate sector, it is not easy to prevent failures. Though, continuous successes and growing satisfaction may help support growth in brand equity significantly, a single failure for any reason could damage the master brand. In such situation, the level of transparency and focus on brand helps a developer minimize the damage to its master brand.
It is also advised that a developer concentrate only on well planned and executed projects to maximize the chance of success and avoid the negative experiences that may consume the master brand value.
Marketing and communication role is essential in building a brand, especially in highlighting the role of the master brand in a new project. The master brand promise, personality and values must be clearly communicated in any new project.
The results of the value transfer can be noticed when the new projects from a master brand witnesses substantial acceptance and goodwill in a relatively short time.
…to be continued