Bottom Line: Integrated township is a new concept in Coimbatore and it is evolving through trial & error in the city.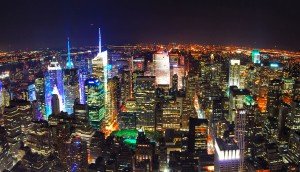 When Sulekha Singh visited Coimbatore last month, she was looking for a property market where walk-to-work could be feasibility in the next few years. After having lived in Gurgaon for over a decade now, she had made her mind that any expectations of that kind of a fancy 'live, work & play' option would be an anomaly and there won't be any integrated township in the city where she can settle with all the options in the vicinity.
However, this dental surgeon was taken for surprise when she found that the textile city of South India is not far behind other matured city and its property market.
"Frankly, I would have settled for any location where an apartment and a clinic would have been in the vicinity. But, of course, given the choice I will always go for an integrated township consisting of all the physical and social infrastructure which is also safe for my growing children. It was just a casual thought that I shared with the local broker and he instantly offered me options of not one or two but many townships coming up. It came as a pleasant surprise," says Sulekha.
Facts speak for themselves. For instance, an integrated township is being built on an 850 acre property with a golf centric theme near Perur, Coimbatore. Does not it sound like something unusual? Coimbatore, after all, has largely been a city of working class looking for affordable housing and an integrated township with modern amenities means add-on cost. But this is not the only integrated township that is coming up in the city.
Ranging from 50 acre to 850 acre, integrated townships are slowly but surely catching up in Coimbatore and since this part of the property market has so far remained oblivious to the concept of a proper gated living, the developers are leaving no stone unturned to replicate similar success story that other matured property markets across the country have registered.
It seems what is driving the developers is the growing purchasing power of the city and most of these townships are house to every possible lifestyle amenity from club house, meditation centre, party lawn to open air theatres incorporated in natural environs.
As a matter of fact, some of the features are rather unique to this property market, including rock features, lotus pond, pergolas, canopies and other unique features being that some of the townships will be fenced in hedges and picket fences.
It seems the developers in this market have waited for long to get it to the maturity level. And hence, their concept in the integrated townships is goaded by the learning from other markets which have tasted success with such townships. But what is all the more unique is the fact that they have been able to customise the local needs with innovation in their projects and there seems to be many takers for this.
This also brings to the table the question that whether the integrated township can change the way Coimbatore property has traditionally been operating. Sameer Chopra, Chairman, RE/MAX India thinks so and believes that Coimbatore property will definitely get an image makeover once all these townships are fully operational. Today, Coimbatore market seems to be emerging as one of the preferred locations for real estate investments in the country, especially among those living abroad. He, however, finds the concept at a very nascent stage.
"There have been few projects on integrated township in Coimbatore. However, it is not a very emerging space in the city. The main reason is the investment rates are huge and citizens spending power is still a challenge in realty sector. Secondly, the climatic conditions and the mindset of the people is more inclined to the independent houses rather than integrated townships," says Chopra.
Analysts maintain that there are challenges galore for integrated townships in a price conscious market like Coimbatore. The Coimbatore market is embarked more by salaried class people and hence the investment in integrated township is a challenge for them. Already in the city, the going rates for such projects are pretty high. In this background, these townships would definitely be out of reach for the middle class people. 
A section of critics also have it that the integrated township is a concept from west so one has to be very cautious in terms of city style and way of living. Mere imitating the western integrated township system will not really help; realtors will have to focus more on the living standards and mindsets of Indians.
Ramakrishnan, a local property agent says integrated townships, in its true sense, would be able to drive the city and the market into a higher growth orbit. However, the project needs to be sustained by bringing in adequate industrial/services component.
"The integrated township has not really picked up in Coimbatore till now because the city's size/growth has not necessitated such developments till now. However, we do expect such developments in the near future. Challenges exist but focusing on a few aspects will ease the difficulties faced in developing integrated townships. Some of these challenges are expediting acquisition of a large tract of land that is contiguous and has good access to main roads, lowering the cost of acquisition of large tracts of land and building better township regulation at state level will facilitate in the building of integrated townships," says Ramakrishnan.
An outside view of Coimbatore property market may not accept it, but the fact of the matter is that Coimbatore property market has come a long way and today can match any other Tier-I city in terms of quality offerings and, more importantly, the ready takers for it.  
Obviously, there are many expat communities in the city like Sulekha Singh looking for options in integrated townships and the developers are simply catering to it. They may be facing challenges as the concept is in its nascent stage, but the way they have taken the learning from other evolved markets and are customising the offerings with local flavour & need, it indicates a great future for integrated townships in the city.
Price may be an issue as of now since there are other projects available at reasonably lesser cost, but certainly the way this city and its property market is continuously evolving, integrated townships are the way to go.