By: Vikas Kalia (National Director, Office Services)
Colliers International-Track2Realty Study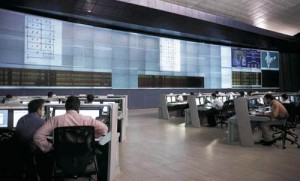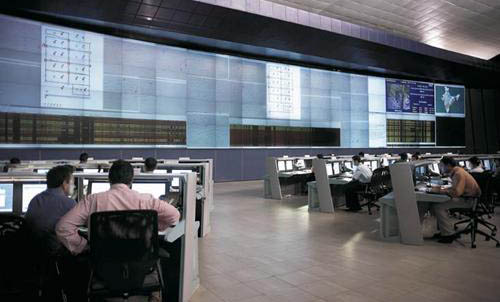 Track2Realty Exclusive: 2014 was an eventful year for the commercial real estate market in India. The economic outlook in the first half of the year was uninspiring. Coupled with political uncertainty this resulted in investors and occupiers stalled making any real estate decisions. Business confidence was at its lowest. The sentiment changed dramatically in the second half post the national elections as it became clear that there would a 'new' stable government.
The morale of the real estate stakeholders improved further with key announcements in the union budget 2014, such as pass through status for REITs, relaxation in FDI norms, boost to the affordable housing segment and creation of smart cities.
Since then there has been a positive shift in the commercial sector, albeit one that has been slow. Institutional investors, both domestic and overseas, are demonstrating an increased appetite and willingness to re-engage with the Indian reality business. REITs are the current flavour of the season, and 2014 saw a lot of interest in leased asset sales as investors start preparing for the introduction of REITs in the market. Large funds like Blackstone, having a much more long-term outlook, continued to invest heavily in income yielding leased commercial assets.
A joint venture between Embassy Group and Blackstone has acquired a majority stake in a 106-acre office development in Bangalore for INR 1,951 crore ($324 million). A joint venture of Blackstone and Panchshil acquired the Indian Express tower located at Nariman Point, Mumbai for INR 870 crore. Morgan Stanley, who was looking for commercial real estate assets since last year, inked its first commercial deal with a $175 million investment in a Wadhwa Group One BKC project located at BKC, Mumbai.
Following suit, a number of other funds, such as Canada Pension Plan Investment Board (CPPIB), Maple Tree and Tishman Spyer are also looking for leased asset investment aggressively in India. Real estate funds like Blackstone, Brookfield, Xander and Red Fort have already started planning to launch REITs in India. Also large developers like DLF, Prestige Estates, RMZ Corp, Embassy, and Phoenix Mills Ltd. are queuing up to tap into the REIT opportunity.
Taking cues from the improving economy, Occupiers have also started taking those long-pending real estate decisions. We witnessed some big ticket office deals in 2014. There were strong transaction volumes witnessed in cities like Bengaluru, Pune, Chennai and Gurgaon, on the other hand markets like Delhi, Mumbai and Kolkata underperformed. Total office absorption until 3Q2014 was recorded at 23.73 million sq ft across the eight major cities in India, which is marginally less than the figure of 25.24 million sq ft for the same period last year. Bangalore captured the lion's share of the total absorption. Transaction volumes in Bangalore were constituted more than 50% of the total absorption in the top 6 cities of India.
Gurgaon at 14% and Pune at 13% reflected the robust demand for Grade 'A' office space from technology companies. Also tenants that are expanding took the decision to relocate from their current space and leased larger office spaces with overall favourable rates in these cities. For instance, KPMG and Honeywell pre-committed to approximately 1.6 million sq ft in Bangalore, Accenture pre-committed to around 0.9 million sq ft in Pune and Samsung took up around 0.5 million sq ft in Gurgaon.
Bengaluru – Most preferred office destination
Bengaluru (Bangalore) has clearly cemented its position as the most preferred destination for IT/ITeS companies, due to the availability of a large talent pool, affordable real estate, and the cosmopolitan culture. Expansion and relocation by IT/ITeS companies continued to drive the Bengaluru office market. The city office absorption was recorded at approximately 9.8 million sq.ft. (excluding pre-commitment of about 2 million sq.ft.).This is 20% more than the previous year's absorption.
Outer Ring Road continued to remain as the most preferred location by major occupants, with about 41% of total absorption, followed by CBD & off CBD (15%).The epicentre of the Bengaluru suburban office market is gradually shifting towards Outer Ring Road submarket, which offers Grade A office spaces, location advantages and large tenant pool to the growing IT and back-office processing centres in Bengaluru.
In terms of available supply approximately 9.4 million sq. ft. is available for lease in the Bengaluru market, of which about 41% is located in the EPIP Zone/Whitefield, 25% on Outer Ring Road and 19% in Electronic City. The city witnessed limited new supply this year. This along with the fact that absorption levels remained high helped bring down the overall vacancy to 12%. Looking at the strong demand, developers launched additional towers in their existing operational projects.
RMZ Corp launched new towers 6A, 6B and 4C in the RMZ Eco World measuring 1.5 million Sq. ft.; Bagmane launched 0.4 million Sq. ft. at the Virgo Block in Bagmane Constellation Business Park along the KR Puram-Marathalli stretch of Outer Ring Road; and Purvankara launched 0.27 million Sq. ft. at PurvaGainz on Hosur Road.
Bagmane and Purvankara are expected to complete these new blocks by the end of 2015, whereas RMZ is expected to complete these new towers by 2017. During 2014, the rents for the prime office property market rose on an average by 4.26%. Recently, various technology companies announced their investment plans in Bengaluru. Honeywell plans to invest INR 1,400 crore to set up their campus of 5.4 acres; Goldman Sachs plans to invest INR 1,200 crore to set up their second largest campus.
Similarly, Flipkart recently took around 3 million sq ft of office space in Bengaluru. Looking at the large RFPs floating in the market, absorption is expected to remain robust in 2015. Vacancy is expected to further decrease in the coming quarters in view of limited new supply. There will be an upward pressure on rental values in Bangalore.
Delhi – NCR – Recovering on the back of consolidation and relocation
Delhi-NCR was the second most active commercial real estate market in 2014 with a total absorption of about 4.82 million sq ft. Gurgaon remained the preferred market in Delhi-NCR followed by NOIDA and Delhi. The Gurgaon commercial market witnessed renewed interest from occupiers, resulting in absorption of about 3.62 million sq. ft. of Grade A office space during 2014.
About 55% (1.98 million sq. ft.) of this demand was contributed by the IT/ITeS sector, which included e-commerce, telecom and consulting companies. Notable leasing transactions included the lease of 0.45 million sq. ft. office space by Tata Consultancy Service in Hines Skyview Tower along NH8 and the lease of 0.12 million sq. ft. and 0.065 million sq. ft. by Jabong.com and Richa Global in Udyog Vihar, respectively.
Approximately 20.5 million sq. ft. of office space was available for fit outs. Out of which about 50% of the vacant stock is located on Golf Course Road Extension, Sohna Road and Institutional Sectors. Due to large vacant stock developers remained cautious in launching new projects. In 2014, the rents for the prime office property market inched up marginally in micro markets like NH8, Cyber City and Udyog Vihar, whereas the rest of the micro markets remained stable. DLF Cyber City remained the most preferred micro market due to its Grade A buildings and excellent infrastructure.
Meanwhile, a shift in occupier preference was witnessed this year from Golf Course Road, Extension and Sohna Road to Udyog Vihar and National Highway 8. This is primarily due to ongoing infrastructure projects, such as the metro rail on Golf Course Road and the over bridge at Subhash Chowk on Sohna Road, leading to traffic congestion. Average vacant stock will keep rentals in check in the short term, whereas select micro markets, such as Cyber City, Udyog Vihar and NH-8, may witness marginal appreciation in rentals due to relatively lower vacancy levels and occupier preference.
Absorption is likely to increase in 2015 as a number of large deals are lined up to be concluded in 2015, especially in Special Economic Zones. However, rentals are not expected to see a significant increase due to the currently high vacancy levels and robust development pipeline.
For the first time in last 12 months, the Noida office market has shown signs of an increase in absorption. Year to date, Noida has seen its office occupancy increase by almost 1 million sq. ft. Expansion and relocation by IT/ITeS companies is driving the demand. The most significant leasing transaction in 2014 took place in Institutional Sector 62 wherein Samsung leased 150,000 sq. ft. in Okaya Business Park. HCL also signed a 120,000 sq. ft. lease at NEC Technology Park, and Mediatrack took another 68,000 sq. ft. in SB tower in Sector 16A.
 Construction pace continues to remain slow and no major commercial projects were launched in Noida during the year. Currently, there is approximately 7.7 million sq. ft. of vacant office space available for fit-out in the Noida market. Approximately 84% of this supply is IT/ITeS office space located in institutional sectors while the commercial sector has very limited ready to move in vacant Grade 'A' stock. The absence of new deliveries to the market helped reduce vacancy rates marginally during this year.
Despite an increased absorption, institutional and industrial sectors witnessed a marginal decrease in rental values. However, due to the small vacant stock and limited new additional supply of commercial office space, select Grade A commercial properties witnessed an increase in rents in the range of 5-7%.
According to a recent Colliers survey, with an overall lift in market sentiments, tenants who were delaying their decisions to relocate or expand will start making a move. We anticipate that landlords will remain aggressive and flexible in retaining tenants and attracting new tenants. IT/ITeS will remain the market driver while office vacancy levels are expected to remain steady until substantial employment growth returns and the overall economy improves.
Contrasting the overall trend of NCR market, the leasing market in Delhi in 2014 remained lacklustre due to its higher occupational cost compared with that of satellite towns, such as Gurgaon and Noida, and limited Grade A options with large floor plates. In terms of absorption, Delhi witnessed approximately YTD absorption of 0.65 million sq. ft.
The demand was primarily from the BFSI sector, followed by the consultancy and FMCG sectors. There was no new supply in Delhi's Grade A office property market in 2014. No major supply is expected in 2015 as well because only a few projects are under construction in the city, which are likely to add about 1.5 million sq. ft. to the total Grade A supply by 2016.
Due to the absence of new supply in the market, the overall available stock reduced marginally to the tune of 2.7 million sq. ft. Despite limited new supply addition the average rents decline by 5% in 2014. However, towards the end of the year an increase in the occupiers' activities has helped rents to increase in the range of 2–7% in micro markets like Nehru Place and Connaught Place. By contrast, Saket rents declined by 3% QoQ due to a gradual shift from occupiers, resulting in increase in vacancy and putting pressure on rentals.
Given the limited new supply in pipeline in the next two years and the sustained positive fundamentals, outlook for rents in Delhi is generally optimistic in the medium term. Going forward, as the employment growth is expected to accelerate; we anticipate an increase in absorption while vacancy is expected to decline due to the absence of new supply. Sales transactions decreased in the period after the circle rate hike. We expect the same sentiment to prevail again. We recommend that registry rates be reduced to partially offset the increase in circle rates.
Pune: New kid on the block this year
Pune was the second runner up in India Office market this year. In 2014 YTD, we have seen a total office market take up/absorption of 3.32 million sq. ft. (excluding pre-commitment of 0.85 million sq. ft.)  of this number, there is an approximate split in the type of space consumed, namely,  IT/ITeS accounting for 1.78 million sq. ft. (54%), SEZ for 0.8 million sq. ft. (24%) and commercial for 0.74 million sq. ft. (22%).
A few notable transactions this year include pre-commitment of approximately 0.9 million sq. ft. by Accenture in SP Info City located in Hinjewadi and lease of 0.12 million sq. ft. of office space by HDFC Bank in Bund Garden. Out of 0.9 million sq. ft. Accenture has occupied approximately 0.2 million sq. ft.
About 5.7 million sq. ft. of office space is ready for fit outs. The areas that have majority of this vacant stock are Nagar Road and Hinjewadi and Airport Road/Pune Station. Given the large vacant stock, developers continued to refrain from adding speculative supply. The absence of new deliveries to the market helped vacancy rates to decline marginally. Grade A rental rates in almost all of the submarkets remained stable this year despite increase in demand. Landlords remain realistic in leasing terms and rents due to overall high vacancy.
The Pune office market remained positive in 2014. Looking at the macro-economic fundamentals, we anticipate that the market will remain resilient. Going forward, as the employment growth is expected to accelerate; we anticipate an increase in absorption while vacancy is expected to decline due to absence of new supply. The IT/ITeS and banking sectors will remain the primary demand drivers. Rentals will remain stable in 2015 until the vacancy drops in the market.
Chennai: Gaining momentum
Chennai witnessed improved occupier sentiment as leasing activities gained momentum during the end of the year. Occupiers from the IT/ITeS sectors were the primary contributors to this demand. Year-to-date, Chennai has seen its office occupancy increase by almost 2 million sq. ft.
Guindy, the most preferred sub-urban micro market, did not see much traction due to very limited vacant stock available. OMR, the second most preferred suburb, remained active in terms of absorption. A number of large floor plate deals were concluded on this stretch. For instance, around 0.1 million sq. ft. was leased by Scope International in Futura Tech Park, 56,000 sq. ft. was leased by Amtel in Price Infocity II.
The total stock of Chennai Grade A office property market remained at approximately 12.5 million sq. ft. By submarket, OMR accounted for 47% of the total stock, followed by Ambattur (24%) and CBD (16%). Despite improved demand, rents and capital values for Grade A office space remained stable across all micro-markets. Landlords remained realistic in leasing terms and rents in view of large vacant stock and tightened corporate leasing budgets.
We anticipate an increase in absorption momentum in the coming year, although the demand will largely be driven by the IT/ITeS sector. Limited supply, mainly in Ambattur, and increased leasing activities may lead to a decline in vacancy levels. An upward pressure on rents in Guindy and on the OMR stretch until Perungudi is expected in the near future. By contrast, rents on the farther stretch of OMR from Sholingnallur to Navalur and Siruseri to Sipcot are expected to remain stable.
Mumbai: New entrants are primary demand drivers
Mumbai market remained dull in 2014. The YTD absorption was recorded to the tune of 1.5 million sq. ft., which is approximately one third of last year's absorption figure. New entrants were the primary demand driver this year while BFSI continues to dominate the office transactions and a few manufacturing companies also took small office spaces in locations like Kurla, Vikroli, Airoli and Andheri East.
A number of IT/ITeS companies whose leases have expired or are about to expire in 2015 are holding their decisions due to a critical policy decision from the state government about the continuation of the Maharashtra IT/ITeS policy. The tenure of the policy came to an end in August 2014, and it is at the discretion of the state government to continue the benefits to IT/ITeS companies, such as the waiver on stamp duty, etc.
Construction continues to remain stagnant. Currently, approximately, 7.75 million sq. ft. of vacant Grade A office space is available for lease or sale in the Mumbai office market. Approximately 40% of this vacant stock is located in the Andheri and Lower Parel markets. Overall vacancy rates remained almost stable while select micro-markets like Andheri, Lower Parel and Worli witnessed marginal increases in vacancy levels because of the addition of new supply.
While capital values have remained largely stable across all the micro-markets in 2014 owing to cautious demand, the rental values of Grade A office spaces slightly decreased towards the end of the year in micro-markets such as the CBD, Worli/Prabhadevi and Goregaon/JVLR and BKC. Due to lower demand, the office market continues to favour the tenant while landlords have to accept lower rents and increased concessions.
Overall, the office market is expected to remain stable. IT/ITeS companies will remain cautious as the new State Government may take longer to approve the continuation of IT/ITeS policy. Rents will remain under pressure and we anticipate that landlords with large vacant stock will remain aggressive and flexible in retaining tenants and attracting new tenants.
Kolkata: Still on the back track
Kolkata grade A office market saw an overall downward trend. Major transactions during the year include the lease of 0.02 million sq. ft. office space by British Telecom in DLF-II at New Town and the lease of 0.01 million sq. ft. by SKWM.
Due to low absorption & large vacant stock developers remained cautious in launching new projects; thus none of the commercial grade A project were launched in the last two quarters.
On a positive note, this year the State Government has cleared the expansion of WIPRO SEZ (second campus) located at Salt Lake's Sector V. Wipro is planning to build a more efficient tower with an investment of INR 700 Crore on its 14.5 acres campus, which will generate more than 15,000 new employments. Rents in Kolkata market declined by around 5% in 2014 due to the large available supply and low absorption witnessed during the year. Though comparing per sq. ft. per month rents YoY rents in CBD decline by 7% (INR 113 to 105); SBD remain stable at INR 75; Sector V and New Town decline by 6% (INR 49 to 46) and PBD decline by 3% (INR 36 to 35). Overall office absorption situation is likely to improve in 2015 with few RFPs floating preciously in grade A office establishments located in Sector V. However, rentals are expected to remain on the same levels due to the currently high vacancy levels and robust under construction developments in the pipeline.
Looking Forward
As the economy bounces back, there will be a need for businesses to occupy more office space. In anticipation of the growth, corporate real estate teams are today analysing how best to optimize their real estate spends. They are not only looking at real estate from the perspective of reducing cost but also of improving productivity through a better designed work space.
Further, with the advent of REITs there will be greater demand on a better and more durable product that will appreciate in value over time. There will be a need to stand out for both the product and the developer. We expect major changes in the commercial real estate in terms of quality of buildings and work place designs. Buildings embracing smart designs, green concept and more automation will attract more occupiers as well as investors.