By: Vivek Kaul, Head-Retail Services, CBRE South Asia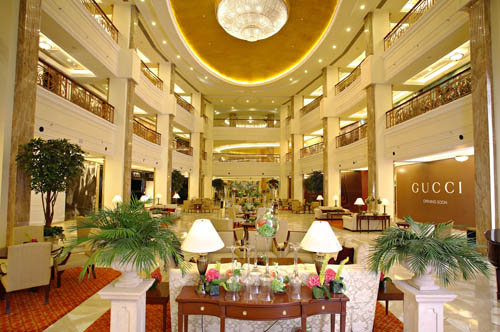 Track2Realty: According to recent CBRE report—How Global is the Business of Retail?—new trends identified in the global retail market saw retailers focusing on larger markets in 2013, with 83% of the survey cities witnessing at least one new entrant in the year (compared to 81% in 2012), while the top target markets saw a 28% rise in new entrants.
Paris emerged as the top target market last year with 50 new entrants, most of which were smaller European-based brands. And although Hanoi happened to be the most sought after emerging market globally, with 22 new entrants, reflecting the growing popularity of Asia to cross-border retailers—retailers based in the Americas continued to dominate cross-border retailer activity.
Over the years, retailers from the Americas have grown increasingly global in their outlook, with Europe accounting for 40% of new market entrants by American-based retailers in 2013, and Asia (35%) tagging close behind.
The CBRE survey found that Asia Pacific-based retailers saw significant potential in their own geography, and that all of their top 10 target destinations for expansion in 2014 are likely to be within the region. China is a target for 58% of Asia Pacific-based retailers, making it the most sought after market, followed by Vietnam (48%), Malaysia (42%), Indonesia (39%) and Singapore (35%).
The relatively lower levels of interest by Asia Pacific retailers in expanding in American and European markets reflect a cautious attitude to expanding out of their core markets, but that said we are beginning to see a number of Asia-based brands working on strategies for global markets. For example, Chinese brand Bosideng opening on Oxford Street in London and a number of other Chinese brands looking to launch New York and Australia.
Retailers' expansion plans in Asia Pacific remain relatively modest, with 29% planning to open less than five stores and a further 26% looking to open between 5-10 stores in 2014. Most retailers active within Asia Pacific have tended to focus operations within a few countries, and locations are generally limited to the key or top-tier cities where quality retail space is accessible. Tougher trading conditions in most markets has tempered expansion ambitions for the short term, however, over the longer term economic growth and the rising middle class in Asia are expected to spur further growth.
Global retailers' targets
Retailers globally are predominantly targeting countries with mature retail sectors, although a number of emerging markets in Asia Pacific also featured strongly in the CBRE survey. Retailers originating from Europe displayed a strong bias towards their own region, with less than 15% of retailers targeting markets outside the region. On the other hand, retailers from the Americas were biased towards the US, but were also targeting European markets, and in particular Germany. 
China lead the way for Asia Pacific, ranking as the fifth most popular destination for global retailers, with 22% of surveyed retailers targeting the market in 2014. Singapore, Hong Kong, Vietnam, Indonesia and Malaysia also feature in the top 20 target markets worldwide. The importance of China globally cannot be underestimated—in part because of the impact thathaving a presence there has on sales in other regions. 
In Vietnam, middle class consumers with rising incomes and a hunger for style continue to draw retailers' interest. Ho Chi Minh City and Hanoi were both ranked in the top 10 cities of most new retailer entrants in 2012 and 2013, according to CBRE's Retail Hotspots in Asia Pacific report. The liberation of Foreign Direct Investment (FDI) on wholly-owned retail businesses from 2015 is expected to further stimulate this trend. 
Meanwhile, the economies of Malaysia and Singapore are strengthening and as a result consumer sentiment is expected to improve in both markets. In Malaysia an influx of new supply is due over the next few years. The resulting increase in available space, and expected lower rental levels in these new venues, should provide an added incentive for international retailers wanting to expand there.
In Singapore, stability in the economy and the employment market has laid a sound foundation for domestic consumption. Retail spending has also been boosted by the growth in international tourists, especially affluent ones, following the opening of major new visitor attractions. Singapore has since become one of the gateway cities for brands new to Asia. Of some concern though for retailers in Singapore is the availability of qualified sales floor staff.
Retailer appetite also increased for Indonesia after the recent arrival of major international brands such as UNIQLO and H&M. The Indonesia Shopping Centres Association expects retail sales to grow by 15% in 2014.
Now in its seventh year, CBRE's report—How Global is the Business of Retail?—analyses the operational networks of 334 leading international retailers across 61 countries and covers the vast majority of the world's economy. It maps the footprint of leading global retailers at a country level, across 189 of the world's largest cities; and examines the extent to which retailers expanded their global operations in 2013.
During the year, overall cross-border retailer activity accelerated, with the number of new entrants at the city level going up by 30%—reflecting the growing number of retailers that are at crossing borders to grow their businesses.