By: Anshuman Magazine, CMD, CBRE South Asia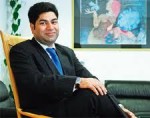 Track2Realty: Residential sales declined by approximately 30% y-o-y by the end of 2014 in the seven leading cities of the country, largely due to high price points, sticky interest rates and cautious buyer sentiments. The decline, which was noted across all major cities, was particularly steep in the DelhiNCR (National Capital Region).The slowdown was reported in the premium/luxury as well as the high-end/mid-end housing segments.
The general slackness in residential sales was primarily triggered by the Affordability Index going down in certain cities. Housing sales remained muted even during the festive season, as a cautious buyer sentiment rode over discounts and attractive marketing offers. This is perhaps a signal that prevailing high property prices need to be rationalized in tune with average per capita income rates of Indian home buyers.
Keeping in mind subdued end-user/investor sentiments, many developers in major markets abstained from launching new projects, andinstead directed their focus towards reducing the existing inventory pile-up. Consequently, new supply addition declined by approximately 25% y-o-y, with a strong rationalization reported during the second half of the year.
This was particularly prevalent in the markets of Delhi NCR, Bangalore, Chennai and Pune. Despite the decline in new project launches, tier I cities continued to dominate the housing landscape, with DelhiNCR, Mumbai and Bangalore accounting for about 70% of the entire supply addition reported during the year.
Housing market across leading cities
Residential sales across most major housingmarkets witnessed a slowdownduring the latter part of the year, which was particularly noticeable in the premium/luxury and mid-end/high-end segments. On a bi-annual basis, all major markets witnessed a slowdown in sales with the exception of Mumbai The city saw residential sales inch up marginally by about 7% over H1 2014—albeit a decline of about 2% on an annual basis.
At the same time, new project launches were largely concentrated in the mid-end/affordable housing segments. Prominent locations that saw residential supply addition during the second half of 2014 included Noida Extension, Gurgaon and Noida in the DelhiNCR; Borivali,Kandivali,Chembur and Powai in Mumbai; Whitefield, Kanakpura Main Road and Hebbal in Bangalore; Southern and Western locations of Chennai; and Baner, Viman Nagar and Pimple Nilakh in Pune.
Affordable housing
Although the Union Budget 2014–15 announcements supporting affordable housing was welcomed by the real estate industry, the segment has a long road ahead to traverse. A key push was given to the segment with an allocation of Rs. 4,000 crore through the National Housing Board (NHB) for providing cheaper loans for low cost housing to support the 'housing for all by 2022' scheme. Consequently, developers have become increasingly focused on affordable housing, keeping in mind the huge gap between demand and supply in that segment.
The Government, moreover, has recently effected certain amendments to the Land Acquisition Act, 2013, to make the process of land acquisition hassle-free for key sectors that inter-alia includes affordable housing. The same is expected to contribute towards augmenting the supply of affordable housing and curtailing the bridge between the demand and availability of affordable 'housing for all' across the country.
Yet another welcome regulatory move was the amendment in Foreign Direct Investment (FDI) norms in the housing sector, reducing the minimum capitalization from US$10 million to US$5 million for wholly-owned subsidiaries; and trimming the minimum area of construction projects from a carpet area of 50,000 sq. m. to 20,000 sq. m.
Such relaxation in entry norms is expected to provide a fillip to the quantum of investments going into the housing sector, particularly in India's tier II and III cities. The regulation is likely to widen the base of investors, especially mid-sized financial institutions, while encouraging new development projects in prime areas of large cities and tier II/III towns.
Outlook: 2015
The fundamentals are in place for the global economy to move ahead in 2015.There are signs of business conditions turning the corner and I anticipate better news ahead for India's realty sector, which will take time to recover. The factors most likely to impact the real estate market positively are stronger and sustained GDP growth; and more relevant reforms, such as the recent amendments made to the Right to Fair Compensation and Transparency in Land Acquisition, Rehabilitation and Resettlement Act, 2013.
The recent instance of monetary easing implemented by the Central Bank is expected to boost housing demand and also improve sentiments in the sluggish property market. With positive business sentiments, improvement in economic situation and further reduction in interest rates, housing demand is likely to pick up in the forthcoming months.
Developers, of late, are increasingly focused on supply of affordable housing keeping in mind the huge gap between demand and supply in that segment. This trend is expected to continue in the near future. Even as they focus on the mid-end to affordable segment of housing, overall project launches across cities are expected to remain low. Troubled by subdued demand developers are expected to defer new project launches, and focus mainly on the completion of under-construction projects.
Additionally, demand is also expected to be mainly concentrated in the peripheral and suburban locations. Though property prices have remained largely stable during the year, developers are offering flexible payment options, add-ons and incentives to clear their unsold inventory, which along with lower interest rates in the economy should encourage buyers to finalize their purchase.