Bottom Line: The awareness and acceptance about the insurance is very low in India and the willingness for home insurance is even lower. Track2Realty explores why the home insurance has so few takers in a country where the threat perception and insecurities with life's most valuable asset are even higher.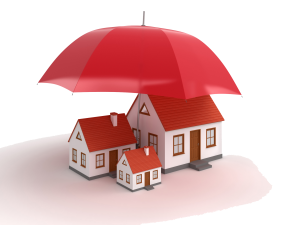 Subhash Bhatnagar was advised for a home insurance by his financial planner. He was given a chart of the associated benefits in case of any casualty and yet this software professional decided not to spend extra money over what was referred to him as the unavoidable expense. His reasons are simple: in terms of cost and benefit analysis, home insurance has more baggage of cost than the luxury of benefits.
"The home insurance schemes are vague and it is not clear to an average home buyer like me as to what are the covered instruments and what are not. Then the depreciation clauses made me realise that eventually I would pay more than I would be compensated in case of any eventuality. Added to this, I have been told by friends that the claim settlement is a lengthy legal process and it often does not come out as a transparent process," says Bhatnagar.
Due to such fears and apprehensions in the minds of average Indians like Bhatnagar, home insurance ratio is pathetic in India. Facts speak for themselves. The penetration of general insurance industry in India at present is 0.78 per cent of GDP which is very low as compared to global standards.
The penetration of basic personal packages of insurance like health or home is dismally low. Health Insurance is less than 10 per cent of the people who can afford it. Home insurance is still less at hardly 1 per cent. So, there is scope for personal lines of insurance especially the retail lines of business to grow exponentially.
Insurance realities in India
India has one of the lowest penetration of home insurance
Penetration of insurance across products dismally low in India
Penetration of general insurance industry in India 0.78% of GDP
Health Insurance is less than 10% of the people who can afford it
Home insurance opted by hardly 1% of the people who can afford it
Poor claim settlement major reason for non acceptance
Anomaly with home insurance package a major concern
Insurance of personal valuables not attractive in case of casualty
Exclusion of personal belongings in home insurance 
Maneesh Gupta, MRICS, Director, Valuation & Advisory Services and Residential Services with Colliers International maintains that the penetration of insurance across all products in India is very low and home insurance is no exception to this. It is a negative reinforcement product and hence difficult to sell. Home is treated as the biggest security and people do not associate any kinds of risks along with these.
"Home insurance doesn't provide adequate compensation in case of an unfortunate eventuality. It could be attractive for people owning houses; however for individual apartments it may not be attractive. It may be more attractive it RWA insures the whole building and renewal is not a headache of individual owners of apartments," says Gupta.
Nikhil Hawelia, Managing Director of Hawelia Group maintains that the problem also lies with the home insurance companies who have not done enough to attract the homebuyers. According to him, the insurance companies have not cultivated the homebuyers as their target clients due to the prevailing mindset that the homebuyers are stretched lot and would not spend further.
"I fail to understand why a homebuyer who otherwise pays premium for claims to be made by family members after his life will not pay premium for something that he can claim in his lifetime. It is all about the insurance companies strategizing the insurance offer for this potentially dynamic set of clients," says Hawelia.
Check list for home insurers
What is the sum insured
What is the fine print
Whether the procedure for claiming losses simple
What are the most probable occurrences covered, like flooding and act of terrorism covered in say like Srinagar
Whether would be able to recover a significant portion of economic losses in case of an unforeseen or unwarranted occurrence
Home insurance experts point out that currently there are three types of insurance products pertaining to homes that are being sold in the Indian market. First is the loan insurance product which banks are pushing aggressively at least in urban areas and with fair degree of success. This acts more like an insurance product for the bank rather than to the end user of the property thought.
Second is home structure insurance where the insured values are too low. The insurance of the structure is provided as per the construction cost of the structure without taking into account high end bathroom fittings, tiles etc. What happens is that perhaps one would be buying an apartment in Gurgaon at 10,000 Rupees per sq ft with top of the line specifications; however the insurance companies would insure it against structural damages for 2,000 per sq ft or even lesser. This would also decline with time in accordance with depreciation. Hence, this is also not an attractive proposition.
The anomaly also lies in the way insurance package to the houses are calculated. For instance, assuming a scenario in which one is buying a 25 year old apartment in Nariman Point or Malabar Hills in Mumbai, paying about 100,000 per sq ft. The insurance that would be provided would be less than 1,000 per sq ft against damage to structure; this would hardly be called insurance.
Additionally, what works against this insurance is that it is typically sold as a one year product, which needs to be renewed every year. If one buys a five year insurance, the money is to be paid for all the 5 years in advance, there is no concept of annual payments as in life insurance policies.
Last but not the least, structures older than 30 years are not insured. Insurance of contents is also typically sold on annual basis and hence needs to be renewed every year. In contents, jewellery is covered upto a maximum of 1 lakh only; cash is not covered; art work is not covered and hence the exclusions are many. Contents can be lost due to burglary, natural calamity, act of terrorism, fire and perhaps a few other reasons. Burglary comes up in mind at the top when one thinks of loss of contents at home and the burglars would rather take away cash and gold, of which cash is not covered and gold to a maximum of 1 lakh.
Of course, the track record of claim settlement has to be improved in order to get an image makeover of home insurance companies in the minds of Indian home buyers as well. Their growth has been flat, in not negative, despite of India being one of the most lucrative markets for the success of home insurance.
Due to these constraints home insurance is an additional avoidable expense in the collective consciousness of the Indians.  Some of the critical elements that a home owner should keep in mind while opting for home insurance are what is the sum insured; what is the fine print; whether the procedure for claiming losses simple; what are the most probable occurrences covered, like flooding and act of terrorism covered in say like Srinagar. Finally, one must ensure whether would be able to recover a significant portion of economic losses in case of an unforeseen or unwarranted occurrence.
By: Ravi Sinha