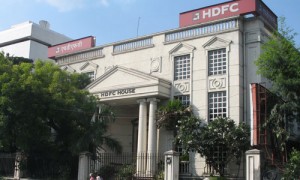 The Board of Directors of GRUH Finance Ltd. (GRUH) – a subsidiary of HDFC Ltd. – has approved the accounts for the quarter ended December 31, 2011 at their meeting held in Mumbai on January 12, 2012.
Profit after tax for the year amounted to Rs.64.77 crore as compared to Rs.49.91 crore for the previous year, an increase of 30%.
The loan portfolio as at December 31, 2011 amounted to Rs.3761.31 crore as against Rs.2936.63 crore in the previous year – an increase of 28%.
Loan disbursements during the year were Rs.1001.19 crore as against Rs.842.85 crore in the previous year indicating a growth of 19%.
Cumulative loan disbursements as of December 31, 2011 were Rs.6857.06 crore.
The gross NPA as at December 31, 2011 stands at Rs.36.66 crore or 0.98% (total loan outstanding portfolio of Rs.3761.31 crore).
GRUH is required to carry a provision of Rs.10.01 crore on its Gross NPA portfolio of Rs.36.66 crore as on December 31, 2011 based on the revised guidelines and Rs.14.90 crore towards standard assets i.e. a total provision of Rs.24.91 crore.
However, as a prudent measure, GRUH has made more than the required provision as a result of which, the Net NPA as at December 31, 2011 stands at NIL indicating Net NPA to loans of NIL.
GRUH's deposit portfolio has increased to Rs.357.25 crore, up from Rs.286.48 crore last year. GRUH's Fixed Deposit programme has been rated "FAA+" by CRISIL and "MAA+" by ICRA. The rating of "FAA+" and "MAA+" indicates 'High Safety" as regards repayment of interest and principal. GRUH's Commercial Paper (CP) is rated at "P1 (+)" by CRISIL and Non Convertible Debenture (NCD) is rated at "AA+" by ICRA.