By: Abhay Garg, Director, Curo India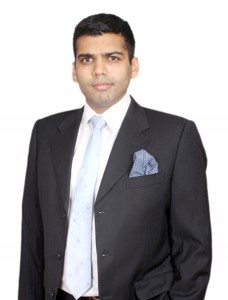 Track2Realty Exclusive: The numerous options available in these markets are a great advantage. With many constructions under progress, be it commercial space for offices, shops or residential houses/apartments, there is plenty of options to choose from.
If one wishes to lead a peaceful professional and personal life, Tier II and Tier III cities are good choices. They are any day better to the environment pollution, traffic congestion, power and water shortages, and choking civic systems that have become integral to the lifestyle in Tier I cities.
There is always better camaraderie among people in smaller towns as there is sufficient time for socializing. More NRIs prefer to come back to India to lead such a life distinguished by its family values.
Modern retail is also expected to grow by a whopping 50-60 percent per annum in tier II and III cities of India over the next few years, compared to only 35 percent in tier I cities.
Clearly, the metro citizens are not the only ones aware of various brands, fast-food, and modern lifestyle – thanks to satellite TV and inexpensive mobile phones, smaller towns have got an evolving consuming class that aspires to be like the big-city consumers.
A recent study confirms that the tier II cities are seeing a rapid rise in consumer spending. While the modern trade sector grew 28 percent in 2012 all over India, this was overshadowed by sales in modern retail stores in cities such Jaipur, Indore, and Surat which grew by around 40, 39 and 27 percent, respectively. This trend of expansion of modern retail in smaller cities is going to strengthen in the future, the study says.
Like anywhere else, selecting the right location for stores is the key to success in smaller towns too. There are various angles to be considered. The basic parameter of successful retailing is the aggregate demand generated by the catchment area, and most national retailers see the population base as critical in choosing which cities to open stores in.
High streets in smaller towns are doing quite well. People there have never been exposed to the kind of atmosphere that modern retail offers. High streets in these small towns are working with brands to raise awareness levels of customers.
All the above factors put together have created a demand in the Real Estate and Retail Sector. The influx of knowledgeable professionals is on the rise, which is a factor for growth of smaller economies. The present trends coupled with favourable Government policies, point the needle towards a promising future.