News Point: The homebuyers across the major housing markets of India who were glued to the television sets for one hour and 50 minutes of budget speech by Finance Minister Arun Jaitley are left disappointed.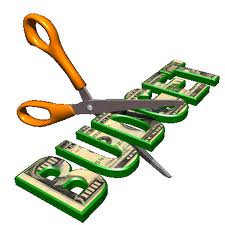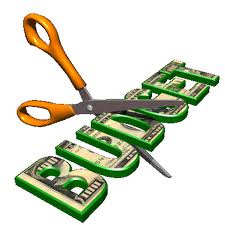 The homebuyers who were expecting reduction in Income Tax limits, lower rate of interest on home loans, reduction of GST and Stamp Duty, interest in cap on interest and principal deductions are feeling cheated.
The hopes of middle class homebuyers have dashed and they blame the Finance Minister for presenting an election-oriented budget. Many even question the direction of the government where the focus has suddenly shifted towards the rural and farm sector in the last full budget presented by this government.
The sentiment of urban middle class homebuyers was immediately reflected with the Sensex that tanked immediately after the Union Budget 2018-19 took a 'U' turn from what was expected of this government. It is noteworthy that the stock market was going northwards in the morning ahead of budget speech in anticipation of sops for urban middle class Indians.
However, the fact that there was no relief for the salaried class with the Income Tax reduction and, added to it, the announcement of Capital Gains Tax dashed the expectations of the urban middle class who are a major demand driver.
"We have weathered hard measures like the demonetization and GST with the expectations that the Modi Government would encourage the honest tax payers in return. But it seems this government is no different than what has been a tried & tested Indian politics, that is announce sops for voters on the eve of elections," says Swaraj Sehgal, an IT professional in Gurgaon.
"Was it a budget speech or election speech?" questions Namrata Chauhan in Mumbai. "Forget incentivising the tax payers with a home purchase that has a chain effect on the economy at a macro level, the budget has completely ignored the basic needs of middle class Indians across the major cities of India. When the government itself has revised its job creation target from 2 crore to 70 lakh now, it is very obvious that home buying capacity of Indians would take a hit," explains this real estate consultant.
Budget mishits 

Income Tax paying urban middle class most disappointed with Union Budget

No incentive for home buying even though Finance Minister acknowledges contribution of salaried class

3.5 lakh crore more spending in this budget; no clarity over fiscal consolidation

Focus on job creation down from 2 crore jobs to now 70 lakh 

Realty shares up in the morning but tanked post rural focused budget and capita gains tax

Stressed on infrastructure creation but no clarity over budget allocation

First budget after GST implementation but no impact 
The developers too seem to be disappointing but no one is ready to be overtly critical. Ravindra Pai, MD, Century Real Estate agrees that there were a lot of expectations from the Finance Minister in this budget for real estate. "Unfortunately, other than some minor mention about a fund for affordable housing and increased allocation for smart cities there is not really anything for real estate or home buyers."
"There are certain positives but more disappointments with this budget," believes Nikhil Hawelia, Managing Director of Hawelia Group. "The Capital Gains Tax in the equity market might bring the well-to-do middle class back to the housing market. Ever since the slowdown in real estate, the capital market has been the biggest beneficiary. But I feel the reversal is quite possible now. Other than that, I don't find very many positives to carry home in this budget."
Though the Finance Minister has proposed that the government will set up a dedicated affordable housing fund in National Housing Bank, there is lack of clarity on the actual investments and expected impact. The same could be said about another lofty promise of one crore houses to be built under Pradhan Mantri Aawas Yojana in rural areas.
"There is too much talk about digital economy but my point is that whether we migrant professionals will live in the digital space or the house. In a city like Bangalore it really pinches to pay exorbitant rent but there is no incentive even though the Finance Minister in his budget speech acknowledges the fact that our contribution with Income Tax is more than self employed entrepreneurs. We are forced to pay taxes without any encouragement," says Sudhakar Reddy, a finance professional.
Even the women homebuyers are not impressed with the symbolic announcement of employees PF Act to be amended to reduce the contribution of women to 8% from 12% with no change in employer's contribution. They feel it would hardly make any impact as far as their purchase power is concerned.
"What I was looking for as a woman was some direct relief in creating an asset class like house. Does the government even understand the financial security aspect of women when offering symbolic reliefs? Similar is the case with relief to salaried taxpayers that propose to allow standard deduction of INR 40,000 in lieu of transport allowance and medical reimbursement. So, you snatched some of my fortunes to offer an alternative," points out Kavita Jain in Delhi.
This has been the first Union Budget after the implementation of GST. Now that the dust over demonetization is also settled, the average urban taxpaying middle class was expecting a lot, more so in terms of its dream of home buying. But those expectations have been dashed and there is a feeling of being cheated among the middle class urban Indians for whom a house is the most cherished dream.     
By: Ravi Sinha