Bottom Line: Though there are many economic drivers of Pune real estate, the education continues to have an edge in the Oxford of the East.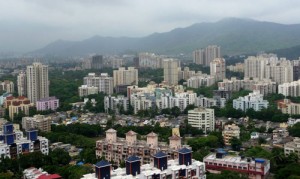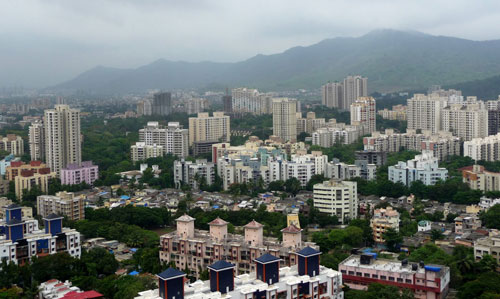 The phenomenal rise and growth of the real estate in Pune can be attributed to many factors, right from the proliferating Small & Medium Enterprises (SMEs) to the IT/ITeS and ever improving physical infrastructure to social infrastructure. However, many other cities with more or less the same DNA of development have been witness to a saturation point in a couple of year's urbanisation.
That is not the case with Pune and, as a matter of fact, Pune property market seems to be ever evolving. What separates Pune from other emerging cities? More importantly, for how long can Pune sustain the era of real estate growth.
Analysts tracking the property market in this part of the world believe such apprehensions are actually a result of an outside view on the economy of Pune in general and its property market in particular.
As a matter of fact, many other cities across India that shaped up well as corporate destination were lacking a key element that made them only an attractive destination for the expat professionals. Pune did not lack that element called education, as historically the city has been referred as the Oxford of the East. So, the rise and growth of Pune as a sustainable corporate city has been holistic.
Everyone within the built environment of Pune real estate agrees that the city is shaping up well as a city for academic institutions even today. It may be a matter of debate as to what extent the education system in the city will be catalytic to the growth of Pune property market, but the potential of the education sector can be assessed by the fact that some of the Pune-based developers are today planning to foray into education sector in anticipation of huge opportunities.
It would be pertinent to point out here that education may have been a catalytic factor in many other cities for fuelling demand in the real estate market, but the growth of educational institutions in those cities were not sustainable as they followed only the corporate demand of the given business that thrives in that given city.
In Pune, on the contrary, IT/ITeS may be one of the high demand zones for education, yet it is not that only IT/ITeS driven educational institutions are flourishing. As a matter of fact, and industry players agree to it, education sector has grown in the city in all the segments, be it IT/ITeS or any other professional/vocational education.
Kruti Jain, Director, Kumar Urban Development agrees that in addition to IT, the city is home to a large number of educational and manufacturing, industries and training institutions which attract students and academicians. According to her, in some respect Pune is also well known as 'The student city of India' and this sector can compete with the IT sector.
"There are numerous reasons why Pune has emerged as one of the most aspired-for residential destinations in India. A growing IT hub and a well established educational locale augers well for the city's real estate market. The fact that it is so well connected to Mumbai is only the tip of the iceberg. Pune is an economic powerhouse in its own right, being home to a wealth of multinational companies and industries. These organisations have ensured that Pune has emerged as one of the most important employment centres in the country. This influx has boosted infrastructure development including road connectivity, parking facilities, public transport and electricity and water supply," says Kruti.
Rishav Vij, Associate Director – Office Services, Pune, with Colliers International adds that Pune has been a popular hub of education in western India since early 1970s. Over the last few years numerous colleges and universities have opened their campuses in the vicinity of the city, renowned examples being Symbiosis Intl University, FLAME, Bharti Vidya Peeth, Sinhgarh Group of Institutes, etc. In fact, Pune has historically been known as the 'Oxford of the East'. According to him, the factors that influenced the above are proximity to a metro like Mumbai and affordable prices for acquiring land for campuses.
"These very reasons have led to a steep rise in prices of land that have gone up to levels where locking land for Educational Institutes cannot give a fair fight in terms of returns in comparison to other asset classes like residential and commercial. Education system will add to the demand for rental residential market in certain suburbs and micro markets in the city However, any significant demand for purchase is not expected immediately. Over the long term, education as an industry is expected to support real estate industry as an enabler," says Vij.
Besides, due to the steady source of trained and skilled graduates and under graduates from educational institutions in Pune, the city will continue to attract specialised courses. And hence, the city is witness to an increased demand from IT/R&D and knowledge based industries/companies in addition to the traditional automotive industry in the city. Many corporates have already established a base in Pune, with some of them even head quartered here.
This also raises a fundamental question that if the education sector possesses huge opportunities why have Pune-based developers not forayed into this space till now. City-based developers defend this reluctance saying education being a specialised segment has not seen many developers venture in this field directly. However, they are supportive and are willing to work with education service providers, schools/colleges to house them in their upcoming townships/large projects.
Moreover, what has probably been a deterrent for the developers to foray into education has been the lack of any policy incentive. They maintain the returns on investment from an educational institute are very limited in comparison with residential or commercial real estate which have been witnessing high velocity and steady growth both in terms of volumes as well as capital values. Having said this, the slowdown in the last few years have taught the developers a valuable lesson that education is a recession proof business that has the potential to generate recurring cash flow for them.
The developers demand certain policy incentive that will encourage them to be more aggressive into education sector. Among the wish list is land at lower cost and/or other incentives such as increase in FSI, TDR to be loaded at lower rates, etc. that will enable the education industry to establish new campuses with increased pace in upcoming projects.
Real Estate Investment Trusts (REITs) too, specifically for an educational portfolio will enable incentivise investors and developers causing a further impact resulting in growth herein. Furthermore, tax incentives for educational purposes will create more interest and will attract investment in this asset class. If only the government comes out with some incentives, the developers won't mind even getting into the construction of hostels for the expats studying in the city.
It is to be seen how far the government grants these wishes but what can be vouchsafed is the fact that for the next few years the education will continue to be the driving force for the real estate market in Pune. And this education will be broad based across the sectors/business; something that promises to help the corporate sector in the city as well to tap the talent. Education and affordable education than the neighbouring Mumbai and many other cities promises to keep the momentum up in the Pune property market.
By: Ravi Sinha